How Not To Write a Petition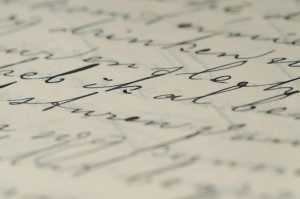 I received a few emails asking me to sign a petition asking for the release of Sholom Rubashkin for the first days of Pesach. Mr. Rubashkin has not yet been sentenced, and there are definite grounds for leniency. A well-written petition would be deserving of our support; Agudah has also called on the community to ask for leniency, listing points that are reasonable and fair.
Unfortunately, the same cannot be said for the text that I received by email. If anything, it is an object lesson in how not to address a court. It would appear to hurt Mr. Rubashkin's chances, rather than help them. Moreover, by impugning the court that found Mr. Rubashkin guilty, it damages the interests of Orthodox Jews who might find themselves in front of similar courts in the future.
It is hard to believe that anyone could put together a petition like this, knowing that it will be read by the judge and prosecutors that presided over the trial. The petition sees the conviction born of "embellished and distorted charges." The case was tried because of "a smear campaign orchestrated by PETA, the UFCW, anti-Semitic groups, and sensationalist media." So we have the familiar situation of Jews unable to believe they may have done something wrong, and blaming the attention on anti-Semitism.
It gets worse. Rather than deal with what the court certainly regards as a fair conviction on multiple charges after a fair trial (whether or not this is true, it is certainly the case that the court sees it that way), the petition asks for the court to let Mr. Rubashkin go because the forces of evil resulted in "the almost universal vilification of an innocent man and a conviction in the courtroom of public opinion long before he had his day in court." Furthermore, the authorities are asked to understand on the basis of the signatories to the petition that the convicted felon in their custody is anything but. "Sholom Rubashkin…is an exemplar of ethical behavior and upstanding
character traits."
We should be supportive of any reasonable attempt to show flexibility to Mr. Rubashkin before his sentence begins. (Unfortunately, there is an unwritten rule that works against him. Courts rarely if ever show leniency to convicted felons who do not admit to any guilt.) The petition from which the quotes were taken is not an example of a reasonable attempt. To the contrary, it supports the view of some people that too many frum Jews regard themselves as above the law, contemptuous of others, and perpetually see themselves as victims.
It is not good to be viewed as privileged primitives.