An Afternoon with Alan Dershowitz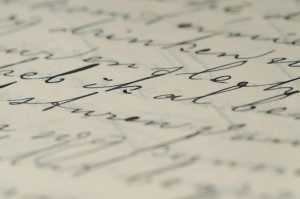 The national convention of the Jewish Law Students Association came to town, and I had the opportunity to speak several times, both at the opening banquet at the Museum of Tolerance, and later at the Sunday sessions at Pepperdine University in Malibu. Arguably, the high point of the gathering was the magisterial presentation over lunch by Alan Dershowitz. It was both an updated Case For Israel, and an unmasking of the evil of Goldstone. It is slated to go online soon as a YouTube; I would urge anyone who is sometimes called upon to state Israel's case to see it. In the interim, I will simply share a few of his vignettes and choicer turns-of-a-phrase.
Explaining why at one point he thought that a Jewish association for law students was needed only in the days of blatant bias in hiring Jews, Dershowitz shared that when he graduated, he was turned down by 32 Wall Street firms who would not hire Jews. Only the Jewish ones took him, and one withdrew when they learned he was shomer Shabbos. (I am pained when I hear of any Jew estranged from his or her Torah birthright; listening to Dershowitz's brilliance intensified the pain, realizing that he had distanced himself from the shemiras mitzvos with which he grew up.)
Why should there have to be a "Case For Israel", he asked? No one writes a Case For Canada. Only Israel is called upon to defend her very existence.
The infamous Noam Chomsky of MIT, formerly of Shomer Hatzair, was his camp counselor.
Abbott Lawrence Lowell, Harvard's President, tried to impose quotas on Jews. "Jews cheat." Judge Learned Hand wrote to him: But Christians cheat too! Lowell: Don't change the subject. We're talking about Jews! Dershowitz: This is what happens in the UN whenever Israel tries to defend itself. The argument about what the Palestinians are doing is rebuffed. We're only talking about Israel and her crimes!
He had told Goldstone before the infamous report that he, Goldstone, had an obligation to state what Israel should have done in the face of 8000 rockets. Goldstone had no satisfactory response.
Elie Wiesel "It there is one lesson of the Holocaust it is to take the threats of your enemies more seriously than the promises of your friends."
Dean Acheson: No country has ever had to have its survival depend on international law.
The International Court of Justice (unlike the International Criminal Courtt) is not a real court. The head judge when Israel's security fence was considered was from China (which has over 800 such fences in Tibet). He was the figure in charge of China's handling of Tienanmen Square.
Knows from personal knowledge that Sharon went to W and urged him not to attack Iraq, and focus instead on Iran. So much for Jews leading the US into the war.
Speaking at Irvine, saw among 1000 attendees, including two groups of obviously pro-Israel and pro-Palestinian attendees. Called on the crowd. "Who here is pro-Israel?" One group of 100 hands went up. "OK, how many of you would accept a Palestinian state?" Almost all the same hands stayed up. "OK, how many are pro-Palestinian?" A different group of 100 went up. "How many of you would accept a Jewish State?" No hands went up. Dershowitz: "With that, I won the debate. The Dean came over and said, 'I never knew that.' Always target the 800 in the middle, not the people at the extremes."
"I am effective because I don't make the 100% case for Israel, but the 80% case. Like any patriot, I am critical of the country I love, and so I disagree some of the time. I oppose J-Street because the only case they make is the 20% case."
"The Germany responsible for the Holocaust began in the universities."
He had to duck out as soon as he finished, to catch a plane to the East Coast, there to do some back-door lobbying against the scheduled execution r"l of Martin Grossman.