Stop an Execution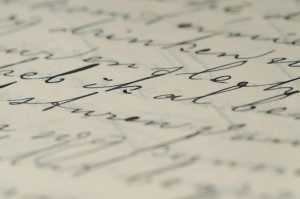 The comments I read on the first sites and petition forms that I saw left me very uncomfortable and torn. The arguments were primitive, hopelessly parochial – to the point that they struck me as creating a chilul Hashem. Do we want to save a life BE"H at the expense of creating a chilul Hashem? (I have seen this time and time again. Frum Jews pack the courtroom at a sentencing hearing and say the most outlandish things, sometimes impacting the judge to move in the very opposite direction that they wanted.)
It doesn't have to be that way. There is a tasteful and appropriate way to ask for clemency or review. Rabbi Chaim Dovid Zweibel articulated it perfectly in his mailing today, reproduced below. I hope that all will respond to this call.
No one need to have misgivings about asking for clemency. Other people from very different frames of reference will be making the same arguments. I friend of mine, decidedly outside the haredi and Agudah orbits, reminded me today that we knew Mike Farrell, the actor who played BJ Hunnicut decades ago on M*A*S*H (This was on a show that none of our readers ever watched, on a gadget called a television that none of us ever had.  In my case, I can actually say that I did not have a TV in that time, and saw not a single episode.) Mike is pretty far to the left, but a person of impressive and deep conviction. My friend emailed him, and learned that indeed, his chevrah know about the scheduled execution, and as implacable foes of the death penalty, are agitating against it. My guess is that they will also go the practical route, and ask for clemency, rather than froth at the mouth and attack the entire institution of capital punishment.
Rabbi Zweibel's letter:
As you may know, a Jewish man is slated for execution – Rachmana litzlan! – in Florida next Tuesday. Martin Grossman was convicted of killing Margaret Parks, a Florida Wildlife Officer, in 1984, when he was 19 years old. He did so while under the influence of drugs and alcohol, and in an act of panic, not premeditation. He has conducted himself as a model prisoner since his incarceration some 25 years ago and has shown profound remorse and regret for his actions.

Agudath Israel has joined other Orthodox Jewish groups in asking Florida Governor Charlie Crist to grant clemency to Mr. Grossman, and we have also requested a meeting in person with Governor Crist to discuss the matter.

But it is important that the Governor hear from the grassroots as well – certainly from people who live or spend significant time in Florida, but even from non-Floridians. His e-mail address is [email protected] , his phone number is (850) 488-7146 and he can be faxed at 850-487-0801. Letters and calls should be polite pleas to the Governor to take into account Mr. Grossman's youth and impairment at the time of the crime and his good behavior and remorse in the years since. And the request should be that Mr. Grossman be permitted to serve his debt to society by serving the rest of his life in prison.

May we have happier occasions to demonstrate our achdus and ahavas Yisroel. And may our action here merit us such times.