Bernard Lander, ז"ל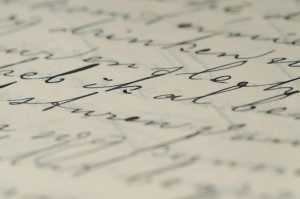 I don't believe that I will ever again meet anyone like Bernie Lander. I've met two kinds of people best described as bigger than life: those of huge vision, and those of huge accomplishment. Both are essential to a forward-moving community. Each adds an invaluable element to the full picture. Each kind usually has a deficiency. Those with the necessary vision are often incapable of translating that vision into a reality, and those who are builders and doers often narrow their vision to the job in front of them, and no further. Rabbi Dr. Lander was the only person I ever met whose creative imagination was enormous – and whose vision was matched perfectly by his performance. Somehow, he managed to make all the dreams come true. He talked big, but there was not gap between the talk and the walk.
The dimensions of his accomplishment are breathtaking. Starting from the ground up, he built a university whose scope and scale swamp those of much older institutions. Learning programs, academic programs, vocational programs, day programs, evening programs, undergraduate, graduate and professional schools, in New York, across the country, and in foreign countries – if it could be imagined, Bernie Lander made it happen. He faced many obstacles, in the form of nay-sayers and kana'im. He ignored both. (He can serve as a role model for standing up against the myopia of the zealots, and prevailing against the bunch of them.)
To me, one of his most admirable traits was concentrating so much of his energy on people who did not even affiliate with his world. Dr. Lander identified primarily with the Centrist Orthodox community, and served as an office of the OU for decades. (His son, however, the Rosh Yeshiva of Ohr HaChaim, learned in Brisk.) Yet the most important beneficiary of his vision is the American charedi world. Certainly the dynamism of the Touro institutions is one of the reasons why American charedim are not mired in the financial despair of their Israeli counterparts. When enough students on the right would entertain some form of higher education, but would not set foot on a secular college campus, he tailor-made programs that they would consider. If they demanded frum teachers, he got them. If they wanted separate hours for men and women (or even separate evenings, to insure no mixing), he provided that as well. He offered his programs in ways that yeshiva bochrim would be subject to the least amount of bitul Torah to take them. He provided training in the areas most suitable to frum family life. In time, he developed programs even in Israel, so that long-time learners who wanted to pick up a skill set could do so, without grating on their life style. Bending over backwards became a fine art to him, not an irritation.
It will take decades to fully grasp his impact. When Avraham Avinu planted an eishel/ tamarisk tree, Chazal see an allusion to its acronym: achilah shesiah, levayah, a place of food, drink, and accompaniment. Avraham provided for the material needs of the wayfarer – and then instructed them to regard the Ribbono Shel Olam as their benefactor, rather than himself. Taking up that theme, we must regard Bernie Lander as planting an entire forest. There are thousands upon thousands of people today who are able to support their families through the dignity of their work only because of the training that he made available to them. Their mitzvos are his.
He did not claim to be the Gadol Hador. He may, however, have truly been the Parnas Hador – with deliberate allusion to two nuances of meaning in the word "parnas."
יהי זכרו ברוך