EJF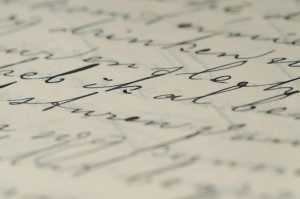 If you don't know what it stands for, skip the rest of this piece. I am not going to rehash the whole sordid affair.
For what it is worth, I will offer one man's opinion, written as a bit of an insider in the world of gerus, since I sit from time to time on a respected beis din for gerus. The opinions expressed herein are my own; they were not vetted by my colleagues.
I have come neither to praise EJF, nor to bury it. If I believed that EJF was worthless, I wouldn't bother writing. It is only because I see the potential for accomplishment that I pen these thoughts, in the hope that others will feel the same way.
The chief problem with EJF is not its recent scandal-ridden past. The problem is that to date, it has not done enough to insure that the past will not be repeated. The way in which it has addressed the past hardly inspires any confidence.
The first thing that EJF should have done is promptly apologized. It should have apologized to any and all victims, and to the Torah public for sullying its reputation. The victims include gerim whose credentials were unfairly questioned, and those who were browbeaten into switching from the programs of perfectly valid batei din to those more to the liking of its past director.
Instead of apologizing, EJF issued a statement days later that tries – poorly at that – to provide itself with cover. There are still people out there whose reaction to every problem discovered within the Torah community is to cover up and deny, and to issue vague assurances that everything they do is under the supervision of unnamed Gedolei Torah. Those people should not be trusted with anything of importance. The rest of us know that Gedolei Torah do not micromanage the running of large institutions other than their own. Believing that anyone but a certain part of the population would be satisfied with such an explanation is an insult to the intelligence of everyone else.
The RCA (which is responsible for a great portion of the conversion in the US, and has been working hard in the last few years to vastly improve its own standards by switching to a regional beis din system) had every reason to demand the dismantling of EJF. Parts of EJF's leadership were working to cast aspersions on every conversion performed by centrist Orthodox rabbis in the country. (Who can forget the remark made by one of them mocking and delegitimizing rabbis in brown suits, or calling into question the conversion of any candidate who believed that the earth might be older than 5770 years?) To its credit, the RCA avoided triumphalism, and in a timely fashion issued a statement that showed responsibility and understanding of its public. It began with a show of concern for all who were impacted by the scandal, and offered help – including phone numbers – for any candidates who needed assistance. How the EJF did not do the same is beyond me.
Beyond a lack of any apology or offer of assistance, EJF offered nothing concrete to reassure anyone that the problems of the past will not reoccur. EJF, according to rumor, has doled out around 26 million dollars over the last years. This is wonderful for cash-strapped mosdos ha-Torah, but should mean quite a few people whose conflict of interest, or even appearance of conflict of interest, makes them ill-suited to stay on top of the management of the future EJF. I hope that the money will continue to flow to them – but the possibility of error, or even the perception of possibility of error, can only be addressed by a decision-making process that is open, transparent, and in the hands of people who are squeaky-clean and have the public trust.
More importantly, EJF arrogated to itself the right to set standards for all gerus in the US. Whether or not it actually set unusual standards – whether leniencies, stringencies, or both – is disputed. What cannot be disputed is that if EJF continues to covet the position of supreme setter of standards, it should be shunned and dropped by every self-respecting beis din. There is no one in the American Torah world who can claim such authority, and the exigencies of the realities here make it impossible for anyone to set policies from a distance. Gedolei Torah have always emphasized that many, many questions require the knowledge and experience of people closer to the local situation.
This criticism does not mean that EJF should cease to be. Quite to the contrary, it can offer important support and professionalism to existing batei din, similar to what AJOP added to the world of kiruv. EJF needs a credible and well thought out mission statement, and a delineation of its goals. It needs to tell us just what it hopes to accomplish.
Because gerus affects all Jews, EJF needs to be inclusive of all legitimate batei din. It needs to mimic the cooperation of batei din for gittin, where the panels across the Orthodox spectrum do speak to each other and cooperate to insure that the gittin that women receive will be respected all over.
As for the past, the public should not be unnecessarily harsh on those who participated in EJF events in the past. My own experience was that every single person I knew who attended did so with great reservations, and without offering anything. The events were valuable because they allowed batei din to network, and because they provided the presence of some stellar figures. Participants thought that they were giving up nothing by simply attending without modifying their own practices. This turns out to have been an error, but an understandable one. In fact, attendance offered credibility, which is what allowed EJF under its previous director to position itself as the voice of gerus. (It is true that some saw the problems immediately. Rav Aharon Feldman, shlit"a, wanted nothing to do with EJF; Rav Hershel Schachter, shlit"a, attended only once in person long enough to see what was going on, and was turned off enough to want nothing more to do with it.)
Should all these participants now walk away? I don't think so. The organization, properly run, could be a great chizuk. What is needed is, as one of my friends put it, a separation, not a divorce. Rabbonim and batei din should make it clear that they will be prepared to deal with an EJF that is responsibly run, and organized in a manner that it cannot become a monster. They will stand at the sidelines and watch from a distance to see if EJF can do a better job than it has done in the last few days.
The gemara in Yevamos calls kabolas gerim a mitzvah – so much so that once a beis din had determined the suitability of a candidate, delaying his immersion in the mikveh is called a shihui mitzvah. With the recent formation of a rabbinic group that champions standards of conversion that the vast majority of the Torah world repudiates, it is more important than ever for b'nei Torah of all stripes, persuasions and headcoverings to band together to protect the primacy of halacha from this new assault, and to add hiddur to this mitzvah.