ID and Chanukah: Intelligent Design, Part Two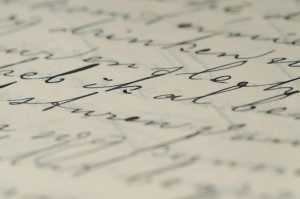 (continued from Part One)
No one else there was particularly interested in asking questions of Dr Meyer, so I had open road ahead of me. Very politely, I let go with all the reservations I had, relating to the frum community setting sail on the ID ship. I wasn't going to argue whether the ship was seaworthy. Then – and now – I can't say I know enough about the issues to develop an opinion without doing much more reading than I have time for. My questions had to do with whether the ship was heading for a destination that was good for us.
Were the social implications of Darwinism a concern to us in the frum community? Arguably, Darwinism has been used by some to destroy any sense of the specialness of being human, and any moral message that might go along with that election. We who stood at Sinai ought to be immune to that. Evolution (the G-d initiated kind I wrote about in the last posting) cannot put a dent in the historical relationship between Hashem and Klal Yisrael, from which we draw out emunah and our resolve to lead a Torah life style. Non-Jews as well ought to be able to draw on their faith in G-d and belief in His message to all of mankind to offset the cynical and narrow vision for mankind that some draw from evolution. We don't need a challenge to evolution, as much as more G-d consciousness. Why would we need ID?
Why had much of Dr Meyer's very powerful presentation dealt with what he called the new "friendliness" of science to theism. What could ever be unfriendly about science to true belief? Showing areas of overlap between science (e.g. the Big Bang with Creation) and the Bible seemed almost sacrilegious. Torah doesn't need corroboration from science, not can it offer any. (As Rav Reuvein Leuchter, shlit"a, talmid muvhak of R Wolbe zt"l once put it to me as we tried to outdo each other in our antipathy to the Bible Codes, how can Torah, which completely transcends all teva, be secured by something within teva?) Worse yet, to me, was the notion of pointing to phenomena that some believe are not yet satisfactorily explained by evolution (abiogenesis, the Cambrian explosion, irreducible complexity, etc.), and yelling, "Eureka! We've found it! That's where G-d has been hiding, and that's where we really need Him!" It sounds far too similar to "G-d of the gaps" for comfort. ("G-d of the gaps" refers to any one of a number of arguments for His existence that start out with "How else are you going to explain…?" The problem with it is that if the gap narrows or disappears through discovery and enlightenment, so does the reason for belief. Unfortunately, much belief around the globe is built on such arguments, reinforcing the stereotype advanced by the New Atheists that religion is only for the undereducated and ill-informed. A posting of three years ago examined more sophisticated objections to "G-d of the gaps." ID'ers believe that their approach is not "G-d of the gaps," but we don't want to get ahead of ourselves here. At this point, I was asking the questions, and not yet listening to answers.) Why would frum Jews want to get involved with a "G-d of the gaps" approach, which will make us look silly when the gap is filled in, as has happened several times before?
Dr. Meyer instantly grasped all the points, and dealt with them one at a time. He left his deepest impression upon me with an anecdote:
Ten years ago, Dr Michael Behe (author of Darwin's Black Box; often associated with irreducible complexity) met with Father Richard John Neuhaus in the offices of the magazine the latter founded, First Things. Behe was looking for allies, and approached Fr. Neuhaus, one of America's most respected Catholic thinkers. Neuhaus listened, and finally was not able to contain himself. "Michael! You are a true believer! You have studied some theology. Why would you need any of this?" With great economy of expression, Neuhaus telescoped all my reservations in one exclamation. The true believer need not fear evolution, nor look for the inexplicable as the "place" where G-d resides. Nor need he fear the depredations of evolution on our sense of specialness, and hence on our commitment to a set of moral expectations. The true believer will find G-d in all things, comprehended or not. He will find his moral signposts in the revealed word of G-d.
Behe was equally effective. "You are right, Father. But millions of people are not theologians. To them, if the scientists can explain everything, they will listen to the scientists, not to those who speak of G-d." Neuhaus accepted the point, and in the decade before he died, he moved in the direction of greater friendliness towards ID, publishing four articles about it.
I can't say that I achieved any profound insight from the exchange. I did, however, feel validated in Fr. Neuhaus' initial rejection of ID – and therefore in a better position to respond to the pragmatism of Michael Behe. What I take as obvious about the relationship between Hashem and the natural world, others see as "theology" – and so many people, even frum Jews, have little patience for theology. They can either look at the world naturalistically, or spiritually – but not both at the same time, inextricably intertwined with the former dependant upon the latter. If a naturalist explanation is fully satisfying, they lose interest in a spiritual one. Those who are deeply invested in a spiritual understanding of the cosmos are often quite comfortable with using only its vocabulary, and have little cause to understand naturalistically. There are, of course, many exceptions who have synthesized the two systems of understanding, but they are not in the majority.
In the manner of derush, I would offer that this finding is much a part of Chanukah. Chazal tell us that Yavan "darkened the eyes of Yisrael." Now, I would have expected them to say that the darkness came from the entire lifestyle that the Syrian-Greeks offered in place of Torah. With all its external beauty and pretentious claim to enlightenment, it was a poor alternative to Torah. (R. Yehudah HaLevi: "Yavan was all flower, and no fruit.")
They don't say this, however. Chazal explain that the source of the darkness was the command to "write on the horn of an ox that the Jewish people does not have a portion in the G-d of Israel." How does this make sense? The horn of the ox is likely a reference to the incident of the Golden Calf. But the Syrian-Greeks believed neither in the G-d of Israel nor in His book. What sort of challenge was this to us?
Possibly, they told us no such thing directly. They didn't have to. Their arrogant confidence in their enlightenment, their derision of everyone else as benighted, left its mark of the souls of many Jews. For them as well, there was no room for two different world views to overlap. If the Hellenes and the Hellenizers were correct, then Torah wasn't. Perhaps there once was a special relationship between HKBH and Klal Yisrael, but we must have been replaced. The others couldn't be so right, and we therefore so wrong, had G-d not abandoned us. He must have rejected us after the sin of the Egel.
In a similar manner, many people are prepared to follow one world view – but not two simultaneously. If the ability of science to explain and to deliver becomes god-like, then they have no use for any other Deity.
For the majority of Jews today who are not theologians, I am beginning to see a place in the Orthodox world for some of the thinking and the materials associated with ID.
As I see it, four issues within the ID orbit have possible interest or utility to frum Jews:
1) Does evolutionary theory explain known phenomena, or must we insist that its methods are inadequate to explain the evidence of design?
2) Is ID science?
3) Poking at the smugness of scientism and its proponents
4) Cataloging the phenomena that have not been adequately explained by believers in the NDS.
Two of these should have little or no interest to us. The laypeople among us need not take sides. We ought to tell our children about the two sides, and that the Torah Jew can be comfortable with either one of them turning out to be the truth. (On the evolutionary side, I am speaking as I did in the first installment of this topic, of an evolution after the initial conditions were deliberately assigned by G-d to allow for the development of a world through natural selection. I acknowledge that some readers correctly pointed out that this itself is a position of some people in the ID camp, who speak of "front loaded" design, and that all frum people therefore must embrace ID. This position, however, is not the majority one. When I speak of two sides, the one I have labeled ID is the one that argues that holes in the NDS position make it wounded animal. It fights ferociously, but will not survive. In the end, they will have to concede that NDS cannot explain everything, and will have to yield to the evidence of a designer.) I don't believe that we need to make any predictions as to who will prevail, and limit the choices available to committed Jews.
We have even less interest in the issue of whether ID should be considered science or not. Even the judge in the Dover case admitted that ID perhaps has a place in the public school curriculum, as a topic of societal debate, as long as it wasn't in the science classroom. We should feel comfortable bringing up the points that ID raises in our yeshivos (i.e. the yeshivos that address evolution, rather than ripping the pages out of the textbook).
The last two points have greater promise for us. We should never, never drive a wedge between emunah and science. But when a prominent vocal minority arrogates for science G-d-like knowledge and power, we must be prepared to show that sometimes the Science Emperor wears no clothes. Most of the effort should be placed in showing the difference between the systems of science and religion, and what they can and cannot tell us about ourselves and the universe we inhabit. For many people, however, it will be most effective to demonstrate that there are holes in NDS' understanding. We can and should admit that such holes are not fatal – that it is part of scientific method to hold on to theories that work, and wait for the remaining answers to come in. Still, it will be important to show that there is smugness – indeed a religious faith – in the ability of the prevailing theory to ultimately address major issues. It will help show our children that those who mock faith are themselves people of great faith – in a different system.
The last point may be the most important. ID presenters can do for us today what R Avigdor Miller zt"l did forty years ago. He opened the eyes of thousands of readers to the wonders of nature, by assembling so many phenomena from the macro world. Science has moved on. In our world, we should be able to turn to the micro world, and show the wonders of what Hashem created. ID has inventoried much of that, and it is the natural modern complement to what R. Miller did decades ago. Whether the "rotor" of the flagellum is an example of irreducible complexity or not, it still should cause the jaw of the believer to drop in amazement and wonder. If ID presenters can bring the information to us, we should welcome their assistance.
In the end, it is still Mah rabu ma'asecha Hashem.