Who Needs ID? – Part One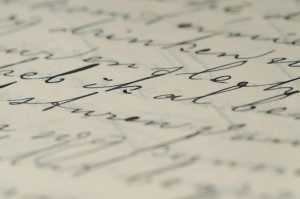 Winds blew some Intelligent Design folks into town, and I wasn't quick enough to catch the last stage out before they arrived. As a confirmed contrarian, I immediately moved into defensive and skeptical postures. Nonetheless, I came away with a different attitude than before. Given where I started off, I even surprised myself.
Many of my friends greeted the ID people with open arms. After all, everyone "knows" that ID people give a hard time to evolutionists, and everyone knows that properly Orthodox people blanch at the very mention of the e-word. So if the ID people give evolutionists a hard time, they must be our friends.
Maybe I'm not properly Orthodox, but evolution is just not an issue for me. (I know what you are thinking, but spare me. I've written this before. Much of what follows is an abbreviated form of an exchange with David Klinghofer in this forum in November 2006.) I recognize that I am in the minority in this regard (although not so sure if this is true for frum folks with scientific background), but I made peace with evolution years ago. I'm neither convinced of its truth (although it explains volumes of collected phenomena that no one in the frum community even begins to deal with) nor convinced of its untruth. Of course I reject one small assumption made by some evolutionists, including the most strident and vocal ones. They believe that not only did G-d have no part in it, but that having adequately explained the Great Mystery of Life, there is no need to believe in G-d, c"v. My belief is that if the Ribbono Shel Olam set up the original conditions, including the physical constants of nature in such a way as to produce the world as we know it, using natural selection and about 15 billion years (a span of time so large I simply can't wrap my mind around it to decide whether the scenario is plausible or ludicrous), I for one would have no objection. As R Samson Raphael Hirsch wrote in the infancy of the theory – well before he could, in all fairness, properly analyze it, but also before over a century of corroborating evidence – if the theory turns out to be true, we will stand in even greater awe of the wisdom of HKBH. There is wondrous elegance in reducing all of existence to what was contained in the singularity that preceded the laws of nature as we know them. Reducing all there is to a mysterious oneness has great appeal to me.
In other words, it makes no difference to me whether Hashem created the world in six days of miraculous intervention, or telescoped all of the miraculous into some moment preceding Big Bang. As long as the results are attributed to the Will of HKBH, I can live with either scenario, and I don't really need to know which of these – or some other alternative – is correct.
There are advantages and disadvantages to each. Believing in six literal days makes it much easier to follow the verses of the first chapter of Bereishis – but leaves so much of the observed world, as seen by multiple disciplines, unexplained. (My preference is to leave them unexplained, rather than offer some of the explanations I have heard people propose, which I can only regard as well-intentioned silliness, guaranteed to drive young people off the derech should they ever study real science.) Evolution provides a framework for understanding much of the natural world – but sends those who accept it scrambling to find an acceptable approach to the Creation story. (Just what some of those approaches might be is a topic for some future post, but not this one.)
How to choose? If you have no occasion to ever step over the threshold of modern science, there would seem to be little reason to abandon the plain meaning of the opening of Bereishis. This seems to be the message of quite a few Gedolei Torah who live in communities in which science simply doesn't figure. Their advice should be vigorously heeded.
For others, there is no compelling reason to choose at all. We live with many valid and opposing options in other areas of Jewish life, including halacha and just about any daf in Shas. We don't need answers to all questions. It should be satisfying to some people to be able to hedge their bets. Their formulation might be expressed this way: Maybe the evolutionists are right; maybe they are not. Either way, I feel comfortable getting up in the morning and shouting, "Mah rabu ma'asecheh Hashem…!"
Others, however, have different needs. People who spend time in the science classroom or the research lab cannot be expected to sit calmly at the 50 yard line, watching the action on both sides. The language of biology is the language of evolution, and it has been that way for decades. People tend to invest themselves in what they spend their time doing. It is natural to expect that they will not or cannot be expected to function as intellectual aliens within their disciplines. Rejecting evolution for them is the equivalent of asking a frum geographer to join the Flat Earth Society.
What options are available to such people in the frum world? I am aware of two. The first is the Divinely authored and engineered form of evolution I described above. The second is ID.
I would have thought that the former is greatly to be preferred. After all, what we are looking for is a way for a frum scientist or student to minimize the apparent tension between science and emunah. Embracing a Divinely driven evolution does just that. A student can sit in any classroom, take part in any discussion, read any paper, without having to pinch himself or herself and say, "Hey, I'm not really supposed to believe any of this!" He can believe any of it he wants – except for the very beginning of the process, which tends not to come up in any discussion because it is outside of the purview of science. Our student will not feel compelled to speak up in class to protest his disbelief, nor feel guilty for not speaking up! The tension is minimized.
If, on the other hand, we would embrace ID, we gain very little. We still put our students at loggerheads with what everybody else in their discipline believes, because – whether for good reason or bad – the ID view is rejected by most. What do we gain by substituting one unpopular alternative to the industry standard (ID) for another unpopular one (the old creationism)?
Let me clarify for those who may not be up on the details of the topic. ID is a scientific formulation, to those who subscribe to it, not a philosophical or theological one. It does not speak about G-d, although it is patently G-d friendly. It argues that there are scientifically valid ways to show design, rather than the aggregate product of natural selection. Furthermore, it argues that therefore the present understanding of evolution (which we will call neo-Darwinian synthesis, or NDS) simply cannot explain the phenomena we know about. This last point is the rub. A frum evolutionist could believe that everyone else's understanding of how evolution happened (again, other than the Divine role in setting it up) is correct. The ID supporter has to believe that they all are laboring under a misconception. Natural selection alone cannot and did not do the trick. This moves the ID supporter to the margins of accepted scientific thought, or beyond them. Speaking purely practically, why should we put ourselves there?
So when Stephen Meyer of the Discovery Institute addressed an early morning meeting of LA rabbonim, I challenged him with this very pragmatic question. (A few weeks before, I had challenged David Berlinski with the same question, and found him agreeing with me!). I also posed a more theoretical challenge to him.
He responded to both well enough to get me thinking – and to modify my thinking in part. More on that in the continuation of this topic later.