Kobe Goes Chabad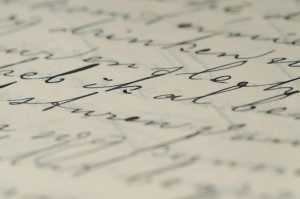 Everyone who knew the difference between a basketball and a watermelon talked about the impossible shot. At the end of the first quarter of Sunday night's game between the Lakers and the Oklahoma City Thunder, Kobe Bryant simply ran out of room as he charged the end of the court. He was already past the net and had nowhere to go but out of bounds, when he managed to get the ball loose. Despite Kobe's great control and aim, he had a small problem. Between him and the net was something that typically does not get in the way of a clean shot – the backboard. This proved to be no problem for Bryant, as he directed the ball over the backboard and into the net. Momentum had different plans for his body, which continued out of bounds.
The Rebbe Maharash, the fourth Lubavitcher Rebbe, might have approved. His epigram of choice was lechatchilah aribber. Loosely translated, it means that when an obstacle blocks you from getting where you have to go, refuse to be fazed. If you can't go through it, simply go over it. Go over it with confidence and impunity. Don't let a backboard get in the way. More importantly, don't let anything, no matter how formidable it seems, get in the way of your avodas Hashem.
Readers, I am sure, can come up with many examples of this principle. At the late hour that I write, two (from the "snag" world) come to mind.
The Chofetz Chaim was reportedly moved by the way a town rumor destroyed the life of a young rov. The toxicity of lashon hora was well established millennia before the Chofetz Chaim. It was a problem that everyone knew had no solution. After all, the gemara itself conceded that everyone was guilty of at least avak lashon hora. The Chofetz Chaim refused to accept the obstacle. He went over it, writing his seforim that did not instantly cure the problem, but created the tools to make great progress in addressing it.
Rav Aharon Kotler came to the shores of an America that everyone knew could never recreate anything remotely similar to the excellence in Torah learning that existed in pre-war Europe. Other Torah personalities were prepared for various fall-back positions, of offering American Jews some lesser refraction of Torah focus and Torah brilliance. This, in time, they could hopefully accept. Rav Aharon refused to accept the obstacle of American distance from Torah, and founded his yeshiva accordingly. Today, of course, Lakewood the yeshiva is the largest in America, and Lakewood the city a Torah metropolis.
May all of us learn to take the impossible shots.