The Yosef Coins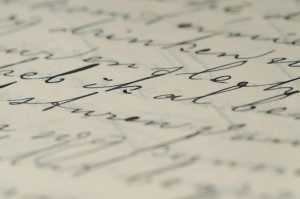 Beware of Egyptians bearing gifts.
Coming from different circles, the archeological news last week would have been intriguing and welcome. Finding physical evidence of events in Chumash is always exciting. This is all the more so in the face of the previous certainty of many archeologists that the stories in Bereishis did not match what they thought were the established conditions of the times. Al-Ahram last week (cited by MEMRI) announced that what had previously been thought to be charms were actually coins, proving that Egyptian culture in Pharaoic times had advanced beyond barter commerce to a system of currency. Remarkably, the Egyptians reported that these coins included some that bore the name of Yosef.
The researcher identified coins from many different periods, including coins that bore special markings identifying them as being from the era of Joseph. Among these, there was one coin that had an inscription on it, and an image of a cow symbolizing Pharaoh's dream about the seven fat cows and seven lean cows, and the seven green stalks of grain and seven dry stalks of grain. It was found that the inscriptions of this early period were usually simple, since writing was still in its early stages, and consequently there was difficulty in deciphering the writing on these coins. But the research team [managed to] translate [the writing on the coin] by comparing it to the earliest known hieroglyphic texts…

Joseph's name appears twice on this coin, written in hieroglyphs: once the original name, Joseph, and once his Egyptian name, Saba Sabani, which was given to him by Pharaoh when he became treasurer. There is also an image of Joseph, who was part of the Egyptian administration at the time.
They do not provide a source for the Joseph story. It would appear that more of them are using Artscroll than we are using the Koran, since the latter does not seem to include Yosef's history, at least not according to the multiple search engines I tried, using several keywords.
This report might be more welcome news if any importance could be attached to the findings of Egyptian researchers. There may very well be decent people among them, but their leadership casts significant doubt upon seeing them as a serious bunch.
Zahi Hawass, secretary-general of the Supreme Council of Antiquities in Egypt is a frequent TV spokesman for Egyptian archeology. Earlier this year, he aired his views about Jews, a topic he had obviously given much thought and treated to objective historical research:
For 18 centuries they were dispersed throughout the world. They went to America and took control of its economy. They have a plan. Although they are few in number, they control the entire world…

The reason is that they are always united over a single view. They always move together, even if in the wrong direction. We, on the other hand, are divided. If even two Arab countries could be in agreement, our voice would be stronger. Look at the control they have over America and the media.
On a different occasion, he delivered deep, penetrating insight into the Jewish soul.
The concept of killing women, children and elderly people… seems to run in the blood of the Jews of Palestine. [In fact,] it seems to have become part of the false faith of this people, who is tormenting us in our [own] homeland.
When I speak of the Jewish faith, I do not mean their [original] faith, but the faith that they forged and contaminated with their poison, which is aimed against all of mankind… The only thing that the Jews have learned from history is methods of tyranny and torment – so much so that they have become artists in this field.
We can only hope that some of Hawass' colleagues are better suited to interpreting the ancient past than he is in understanding the present.