Justice Sotomayor and the Jews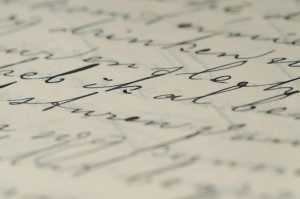 Reports have it that a popular inscription of late on coffee mugs and t-shirts is "wise Latina woman."
The reference, of course, is to U.S. Supreme Court Justice Sonia Sotomayor's contention in a 2001 lecture that "a wise Latina woman with the richness of her experiences would more often than not reach a better conclusion than a white male who hasn't lived that life." The comment was much discussed during the hearings that preceded Justice Sotomayor's confirmation. While purchasers of the shirts and mugs are likely only taking ethnic pride in the Justice, who is of Puerto Rican ancestry, the comment is worth pondering. It may even hold a thought of particular value to Jews.
The idea of a judge's personal experience influencing – enhancing or degrading – his or her judgment is intriguing. To be sure, a victim of a violent crime might not make the best judge in the case of someone accused of the same sort of crime, or an acceptable juror. That is why there are judicial recusals and jury disqualifications.
But the question of whether our general objectivity is necessarily skewed by who we are is less obviously clear. All of us, after all, are different, not only in our experiences and influences but in our essential psychologies. Must we divorce ourselves from all that in order to evaluate anything objectively?
Obviously not. The Torah, and for that matter secular jurisprudence, allows for flesh-and-blood people, with lives and experiences, to be judges. And, for that matter, all of us are required daily to make judgments in our personal lives.
At the same time, though, judges – and all of us – must consciously endeavor to be sensitive to the possibility of bias in any particular case. The illustrious Rabbi Yishmael, a sage of the Tannaic era, had a sharecropper who, as part of his obligation to the landowner-sage, would bring him a basket of fruit from the rabbi's land every Friday. The Talmud (Ketuvot, 105b) recounts how, one week, the worker brought the fruit to him on a Thursday.
When Rabbi Yishmael asked why, the worker explained that he was party to a court case before the rabbi that day and thought that he may as well bring the fruit then too. Rabbi Yishmael immediately recused himself from the sharecropper's case.
Although the account's lesson is about the subtlety with which bribery can operate, personal bias too is a form of bribe. Rabbi E.E. Dessler notes that just as a scientist cannot draw meaningful conclusions from an experiment unless his measuring instruments are true, so are we constrained from making objective judgments when our psychological instruments are off kilter. Such imbalance can take the form of inherent character flaws or prejudice, racial or otherwise. And it, no less than a monetary bribe, "blinds," as the Torah words it, "the eyes of the wise" (Deuteronomy, 16:19).
What Judge Sotomayor seemed to say in 2001 was that her perspective – as a woman, a Hispanic, a "wise" person – makes her a better judge. It, of course, does not. While none of those attributes need undermine objectivity, neither do any of them ensure it.
To her credit, the then-nominee backed away from the implication of her earlier statement, saying that "judges can't rely on what's in their heart. They don't determine the law… The job of a judge is to apply the law… [not to] apply feelings to facts."
Which brings us to the Jews. Or, better, to Judaism.
The Jewish faith is a system of both beliefs and laws, and, like all laws, Judaism's are meant to be applied objectively. To be sure, there are instances where certain empathetic concerns can yield leniencies. In a kashrut case, for example, if hewing to the normative approach in particular situations will result in a great financial loss, it may be proper to adopt a more lenient one. Or, if a married man goes missing and is suspected to have died, certain evidentiary rules are waived for testimony about the man's death, so that his wife may remarry. But those leniencies exist within the law, and when they can be invoked is itself the subject of law and precedent. Where there is no such recourse, empathy is insufficient to supplant the law. We are admonished to "not favor the poor man in his dispute" (Exodus, 23:3). The job of a judge, as Judge Sotomayor rightly concluded, is to apply law, not feelings.
It is common these Jewish days to read of how this or that group or individual is promoting a new, more "sensitive," "contemporary" or "caring" approach to halacha.
And all too many Jews, falling into the conceptual trap from which Judge Sotomayor laudably extricated herself, imagine that empathy and compassion can only enhance the application of a system of law, not erode it.
It's an enticing place to go, sending out a siren-song for the sensitive. But it's sensitivity to truth, in the end, that matters.
That's the case with man-made laws; all the more so, Divine ones.
© 2009 AM ECHAD RESOURCES
[Rabbi Shafran is director of public affairs for Agudath Israel of America.]
All Am Echad Resources essays are offered without charge for personal use and sharing, and for publication with permission, provided the above copyright notice is appended.