Designated Drivers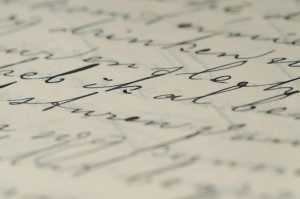 by Doron Beckerman
Clearly, the J-blogs have arrived. No event of any significance escapes their scrutiny. Public discourse is shaped, often even created, by those possessing a keyboard, internet access, and a way with words. Unpoliced and unrestricted, the information superhighway, shared by the cautious, the reckless, and the intoxicated, is not going away.
A crossroads is rapidly approaching. Perhaps, nay, likely, we are already there. And there are weighty decisions to be made. A wrong turn spells disaster.
To the right lies a path of passivity, where no questioning or criticism is tolerated, no mistakes acknowledged or allowed for, and frustration is kept in check for the sake of maintaining the status quo. One problem with this, is, of course, the hit counter. A more critical problem – it isn't healthy. Input from the layman is critical to proper decision-making, and sometimes the best ideas come from them.
I ask the indulgence of the J-blogs – Code Violation #11230 ahead. I am, alas, excerpting from an ArtScroll biography. In the book about Rav Pam zt"l, it is recounted that "[w]hen Mr. Drew returned to America, he visited Rav Pam and suggested what was to become known as the "Kesher Tefillin" Project. Whenever an American Yeshiva student becomes Bar Mitzvah, his family has the opportunity to accomplish a very significant Mitzvah in honor of the occasion by purchasing a pair of tefillin for a Shuvu student. Rav Pam was overjoyed by this suggestion."
Sara Schneirer, founder of Beis Yaakov, was not a Moetzes member either.
Besides, the status quo may need some fixing.
To the left lies a future where the Torah leadership of the Jewish nation has been completely undermined and discredited. Their mistakes held under the microscope, magnified, and determined by the bloggers to be fatal. No longer can they be trusted to lead, and the best course is Ish Hayashar B'einav Yaaseh. Let each man do what is right in his own eyes.
Taking this turn means adhering to, or adopting, a philosophy of Torah leadership having no inherent value. It is only when they are proven correct that we accept their authority (if ever), but when they are not, maybe after some sort of three strikes rule, then, plainly, the very concept of Torah leadership, in any practical form, is to be jettisoned.
I do not believe this to be the will of the Torah. People familiar with some of my posts on my defunct blog will recall the story of Rabbi Yochanan and Reish Lakish in Bava Metzia 84a, where Rabbi Yochanan is completely impervious to pleas from his sister to spare Reish Lakish's life. Reish Lakish ultimately passes on, and Rabbi Yochanan is inconsolable over the loss of his study partner, due to his inability to properly clarify his learning.
R' Chaim Shmuelevitz, in an essay titled Kavod Harav, explains that the reason for Rabbi Yochanan's seeming callousness was due to the severity of Reish Lakish's apparent undermining of Rabbi Yochanan's honor. No, not the personal affront. "The severity of impinging on the honor of the Rabbi is not on account of the honor due the Rabbi per se, but is primarily because the negation of the influence of the Rav. When the Jewish people are not careful regarding the honor due their sages and elders, it is as if they have no sages and elders at all."
R' Chaim continues by quoting a Medrash (Vayikra Rabbah 11:8) – "Rabbi Akiva said, Israel is compared to a fowl, just as this fowl cannot fly without wings, so Israel can accomplish nothing without their elders." Therefore, the entire existence of the Jewish nation is imperiled by undermining the Torah leadership.
R' Chaim concludes with a lament over the situation as it was in 1973, and surely it has not improved since then.
Take the current imbroglio over the Rabbi who allegedly allowed cheating on taxes and gezel Akum. (I strongly emphasize that this is alleged, and those surrounding the Rabbi vehemently deny that these are his positions.) Those who have spoken up about this, say that they consulted with their Roshei Yeshiva who allowed for publicizing this issue. People have commented on various blogs about it, some with their names attached, others anonymously. I respectfully ask here: I don't understand why it is deemed necessary for people who are not at all considered equals of this Rabbi to act as jury and judge. Torah leadership demands that other Torah leaders take such a stand publicly, not k'tanim. This sort of thing seems to be killing us and may very well destroy us. I realize that Nearim Pnei Zkeinim Yalbeenu is one of the signs of the pre-Messianic era, but that does not mean that we need to institutionalize it. The licenses of those taking this path should be revoked.
Even if we were to disregard the Torah's outlook on this issue, there is simply no viable alternative to Torah leadership. Who else has any authority to affect any widespread constructive change? No J-blogger, or conglomerate of laypeople, has that kind of clout, even in theory.
Straight ahead lies a path of responsible partnership, where Torah leaders are not undermined by ridicule, open disdain, or even disrespectful disagreement. Correspondence should not be made public without explicit consent, tempting as it may be to get the scoop. Bloggers pining for particular courses of action should certainly state their case, but I believe that actual calls for adherence should be channeled through Torah leaders, whatever camp they may come from. There are lines of communication to all the English-speaking Torah leaders, both in the US and in Eretz Yisrael. I do not think it appropriate for any blogger who is not a Torah authority to be determining practical public policy, whether on Klal issues or how to relate to particular incidents relating to individuals.
People may ask a whopper of a question on this essay. Shouldn't Gedolim be issuing statements like this? Aren't you issuing a call for public policy here, in defiance of your own suggested guidelines?
Yes, I am. But only because asking for respect for Torah leadership is, perhaps, the one public policy vehicle the K'tanim should be driving.
[Rabbi Beckerman is a Rebbe at Yeshivat Ohr Yerushalayim]