A. Y. Karelitz M.D.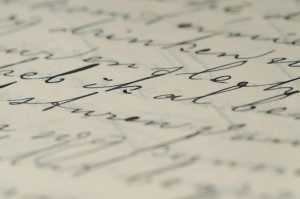 by Dovid Landesman
I have an acquaintance in Los Angeles, a urologist who is also a well-respected talmid chacham. To establish his credentials let me say that he has completed three cycles as the maggid shiur in a local daf yomi. He told me recently that he received a call from a young man in Bnei Brak who was writing a sefer on hilchos k'rus shafchah and wanted to come to Los Angeles to consult on the medical aspects of the condition. The doctor agreed and when the mechaber arrived, they spent a week reviewing the material. One of the sources which they went through together was the Chazon Ish on Yoreh Deah.
My medical friend told me that he was absolutely astounded by the Chazon Ish's mastery of anatomy as evidenced in his sefer and speculated what was the source of the Chazon Ish's knowledge. Clearly he did not have a copy of Gray's Anatomy under his pillow. I raised the question to another friend, one of the local rabbonim, who showed me a teshuvah from Rav Wozner shlitah maintaining that the Chazon Ish had ruach kodesh. One of my more skeptical friends conjectures that since the Chazon Ish grew up in close proximity to the medical library of the university in Vilna, it is not unlikely that he may have spent some time in the reading rooms learning anatomy. Whatever the case, and it doesn't really matter which is the truth, many people will agree that the Chazon Ish was one of the outstanding minds of the past century.
As a means of reinforcing this let me relate another story. I once took a class of Russian students for a day trip to Yerushalayim. I arranged a meeting with Professor Willy Low z'l, an Israel Prize recipient in Science, chairman of the Department of Physics at Hebrew University, and founder and director of the Institute of Science and Halachah as well as the Jerusalem College of Technology, better known as Machon Lev. I introduced him to my students by pointing out that Professor Lev had studied with Einstein at Princeton as well as with the Chazon Ish. Professor Lev spoke to the boys about Torah and science and when he finished, asked them if they had any questions. One boy raised his hand and asked: "In your opinion, who was more brilliant, Einstein or the Chazon Ish?"
Professor Lev reflected for a moment and then responded. "I would say that in terms of asking questions they were equal. But in terms of providing answers, the Chazon Ish was head and shoulders above Einstein. The Chazon Ish, by virtue of his Torah knowledge, had a more profound ability to discern truth."
Let me explain what this has to do with the chapter heading. In the course of teaching Jewish philosophy to a class of seniors, I brought an example once from the Iggerot Chazon Ish and was somewhat astounded to discover that none of my students had ever heard of the author. I digressed and told them the story of Professor Lev and what he had said. I then described the impact that the Chazon Ish had on halachah in our generation, especially in regard to mitzvos ha-tluyot ba-aretz. This led into a general discussion about great rabbis.
One hand in the back of the room shot up. "Rebbi? Based on what you're saying about the Chazon Ish and the way you describe him, isn't it possible that if he had dedicated his time to medical research rather than full time Torah study, he might have discovered a cure for cancer?"
"That's a possibility although there is no guarantee that it would have happened," I answered.
"Well, let's assume for a moment that he did discover the cure for cancer. Would that not have had a greater impact on the world than his contributions to learning?"
"Quantitatively I think you might say that given that more people might have benefited. Qualitatively I'm not sure, because none of us knows precisely how important Torah learning is to the preservation of natural order. When the Talmud tells us ein ha-olam mitkayem ella al hevel pihem shel tinokot shel beit rabban – the world only exists because of the study of the children – they were telling us that Torah study is the energy that fuels nature. Take it away and natural order collapses. Had the Chazon Ish gone into medical research – had he become A. Y. Karelitz M.D. – who knows how much quality Torah learning would be missing in this world."
"You often tell us, rebbi, that the primary mission that man has in this world is to be mikadesh shem shamayim – to sanctify God's name."
"The exact formulation is she'y'heh shem shamayim misahev al yadecha which means pretty much the same."
"Wouldn't you say that it would be a greater kiddush Hashem if the Chazon Ish had been awarded the Nobel Prize for Medicine than if he wrote a number of sefarim? How many people, Jewish and non-Jewish, have heard of the Chazon Ish or understand what his contribution was? But if he had discovered the cure for cancer …?"
I put my interlocutor off by telling him that I needed to think about his question and research my response. I did not want to say something that might not be true. What follows is the results of some preliminary research and the answer that I eventually presented.
The classic example of kiddush Hashem is mesirat nefesh; i.e., willingly sacrificing one's life instead of violating one of the three cardinal sins [gilui arayot – forbidden relationships – shefichat damim – murder – and avodah zarah – idol worship] under normal circumstances and any mitzvah b'sha'at ha-shmad – at times of religious persecution. This is the halachic ruling of the Rambam in both his Sefer ha-Mitzvot and in the Yad as well as that of the Sefer ha-Chinuch. There is an auxiliary mitzvah – mentioned in the Talmud – of shem shamayim mitahev al yadecha which is derived from a completely different source; the pasuk of ve-ahavta. This latter mitzvah – and it doesn't matter whether or not its one of the 613 – is more applicable to our times. Let's examine how one goes about fulfilling this mitzvah and whether there is any requirement to seek a venue to perform it or rather if the obligation is only when one has the opportunity.
Clearly, one is not bound to put oneself in danger so as to fulfill the mitzvah of kiddush Hashem in its classic form. Obviously, if there is a country where Jews are being persecuted, no-one would rule that I was obligated to move there so as to be killed al kiddush Hashem. Similarly, if I was being taken out to be killed and had an opportunity to escape, I would be wrong in allowing myself to be killed so that I could fulfill the mitzvah. It would thus seem that there is a strong element of passivity in this mitzvah; i.e., one is not actively required to fulfill it. If this is true of the essence of the mitzvah – mesirat nefesh – it is also probably true of the auxiliary part of the mitzvah – shem shamayim mitahev; i.e., I am obligated to act in a manner in which this will happen but I am not necessarily obligated to seek opportunities. According to this formulation, if I am at a baseball game and I act in a particularly decorous fashion and those sitting next to me comment favorably about my behavior, then I have made a kiddush Hashem. However, that clearly does not obligate me to go to every single baseball game.
Is there a co-relation between the number of people impacted by an act that we might label as kiddush Hashem and the mitzvah? We raised the possibility that since more people would be acquainted with the Chazon Ish if he had won the Nobel Prize for Medicine than know about him now, that might make the kiddush Hashem greater. Is this necessarily true? I could contend that if it is a question of pure numbers, then Sandy Koufax made an even greater kiddush Hashem by refusing to pitch in a 1962 World Series game on Yom Kippur! How many people today can identify either Jonas Salk or Edward Sabin, the two Jews responsible for developing the polio vaccine? Probably less than have heard of Koufax! Parenthetically, one could even contend that Don Drysdale, who pitched in Koufax's place, might have made a kiddush Hashem equal to that of his Jewish teammate. If my memory serves me right, Drysdale was knocked out of the game in the second inning and when Walter Alston, the Dodger manager, came to the mound, he flipped him the baseball and said: "Walt, bet you wish that I was also Jewish!"
Furthermore, was shem shamayim really miskadesh because Koufax refused to pitch? Did more people fast that Yom Kippur because he removed himself from the game? Did gentiles say: "I want to be like the Jews" as a result of what Koufax had done? Had these been the results, perhaps one could contend that refusing to pitch on Yom Kippur would be a true kiddush Hashem. In the absence of those results, I am not sure. Feeling good about being Jewish or even being proud that someone is not embarrassed to do something identifiably Jewish is not necessarily a kiddush Hashem.
Let me offer you another example to reinforce the point. A few years ago, Professor Auman of Hebrew University was awarded the Nobel Prize in Economics. Auman is easily identifiable as an observant Jew and when he went to Oslo for the award ceremony, it was widely reported in the press that he purchased a new set of robes because he discovered that the robes provided by the Royal Norwegian Nobel Committee had sha'atnez in them. Many observant Jews kvelled because of his strictness in observing the mitzvah. But does kvelling or feeling good equal kiddush Hashem?
Let's return to our conjectures about the Chazon Ish a.k.a. A. Y. Karelitz M. D. Assuming that he had made a major medical discovery, would that constitute a real kiddush Hashem. It would seem that it would be contingent upon people ascribing his research abilities to the fact that he was mitzvah observant or that his incredible intelligence was a result of Torah study. Any other reaction, while making Jews feel good, simply might not make the grade for kiddush Hashem. Let's reduce it to the absurd. If Rav Soloveitchik zt"l had beaten Wilt Chamberlain in a one-on-one match, would you really consider that a kiddush Hashem?
Rav Hutner zt"l makes an interesting observation. If one saw Sir Isaac Newton or Copernicus or Stephen Hawkings on the street, one would be obligated to make the berachah of shenasan michachmaso l'basar vedam – He gave of His wisdom to flesh and blood.. However, if one saw Einstein, one would not recite a berachah. Why? Was Einstein any less brilliant than the other three? The answer is that one only recites a berachah on a Jew when he is outstandingly learned in Torah. When he has devoted his efforts to another field, he has not reached the pinnacle that would obligate us to see him as being the recipient of God's wisdom, for he – unlike the non-Jew – could have made himself the receptacle for even greater wisdom, Torah. Rav Hutner zt"l illustrated this concept as follows. When you walk into your garden and smell the aroma of the flowers, you recite a berachah. But if you walk into the kitchen and smell chicken soup or if you drive past a bakery and the aromas of the freshly baked bread spread through your car, you recite no berachah. Why? Is the aroma any less pleasing? No, it's because we don't make chicken soup or bake bread for the smell!
Although some rabbeim might disagree, I can accept the argument that people have the right to choose the manner through which they earn their livelihood. Moreover, to a certain extent, I can also accept that each of us can determine the direction in which we see ourselves developing our potentials. The Chazon Ish himself writes that Torah is measured qualitatively and not quantitatively; i.e., it is not necessarily the amount of time that one devotes to Torah as much as it is the quality or intensity of one's Torah study. Zevulun was no less worthy of the praise of his father than was his brother Yissachar even though the latter learned far more Torah. That said, however, it is clear that just as it would have been wrong for Zevulun to have sat in the beit midrash all day instead of sailing the seas and bringing parnasah to both his and his brother's tribe, it would have been equally wrong for Yissachar to have left the study hall.
We will leave it for another occasion to try to determine if it is possible to create objective criteria for measuring potential. In the meantime, let's remove the suffix from the Chazon Ish's name and replace it with the prefix Rav.
[Rabbi Landesman is a veteran mechanech living in Israel. This essay is a selection from a forthcoming book, There Are No Basketabll Courts in Heaven.]