Finding the Good in Unexpected Places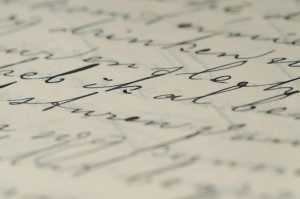 Pirkei Avos tells us that the wise person learns from everyone. One might think that certain places and people might be well beyond having anything to contribute. The Mishnah itself admits to no exceptions, however. Keep your ears and mind open, and you can learn something in all situations, even in Tinseltown.
The dinner from which I just returned bears no resemblance to the ones all of us attend to help support the shuls, schools, and chesed organizations that are important to us. My day job is with the Simon Wiesenthal Center, the largest Jewish membership organization in America, and the only one that chose the West Coast as its base of operations. As you may have guessed, part of its fund-raising capability involves heavy involvement with what everyone here calls The Industry. The honorees at the annual dinner, or at least some of them, come from their ranks. The studios all take tables; if you wanted to hawk a script, this is the place to be. The Hollywood people are not people I ordinarily interact with; I have little idea who most of them are.
One honoree was a young non-Jewish social worker in Holland when the Nazis invaded. On her way to work, she saw laughing Nazis throwing Jewish children between the ages of two and ten into the back of a truck for deportation. She could not shake the image, and spent the War years finding ways to save, harbor and protect Jewish children. She had some narrow calls, including one in which a Dutch Nazi returned to her house after she had given the all-clear and one of the previously hidden children attracted his attention by crying. With little time to think, she reached for a weapon supplied by the Resistance, and promptly shot him dead.
Marion Pritchard saved 150 Jewish children. The words she offered the audience werer simple and straightforward. "The world is no less in need of goodness today than in those terrible years. Everyone has something they can contribute to it."
Will Smith was the main honoree. Hollywood icons can be superficial and arrogant. Will was neither. He was genuinely self-deprecating, stating from the get-go that he is not given to deep, complex thought, but will lavish attention on the simple. Yet he succeeded in finding the perfect anecdote and the perfect message. (On the way, he showed himself resilient and quick on the draw. A famous actress was tapped to introduce the Humanitarian Award to Smith, in the form of an exquisite silver menorah. She offered that Will had everything – except for the "Golden Boy" that she had. He was an Oscar nominee twice, but never got the statuette. She, on the other hand, had received one. No sooner did he take the mic than he pointed to the menorah, and said, "Sure. But I have one of these and you don't.")
He may have a penchant for simplicity, but he backs up simple convictions with money and time. He is involved in a number of projects around the world, some addressing a number of health issues. In a town whose motto is "No good deed goes unpunished," and where acts of largesse by some people are keyed to how much fame and honor it will bring them, Will Smith needs no more fame, and is idolized by millions. He doesn't have to do anything for his image, and too many of his peers follow that prescription.
Will Smith gave $1.3 million to charitable causes. And that was last year alone.
He credits his grandmother for his attitude. At age eleven, he asked her once why she always walked with a broad smile on her face. "That's because I know why the Lord put me here. My job in this world is to make everything I touch a little bit better." She then touched his hand, smiled, and said, "See! Isnt't it better?"
The anecdote was credible, touching, down to earth, and apparently worked for her grandson, as well as several hundred guests in the room.
Impressive in a very different way was Captain "Sully" Sullenberger of US Airways Flight 1549. At his turn at the mic he refused the opportunity to say anything at all about himself. He accepted the medal on behalf of the first- responders, the cabin crew, law enforcement, and the passengers. He argued that Americans in January needed something to feel good about, needed to celebrate goodness. He was happy that he played a role in giving them a chance to do so.
Just before his award, the audience watched a video presentation about him. It ended with a television clip of Sully sitting at home with boxes of fan mail, opening and reading each letter. His wife read from one. "Yesterday, my father emailed a message to me that I want to pass along to the Captain. It said that he was an 84 year-old man who lived in a high-rise in Manhattan. He realized that were it not for Sully's skill, the plane might have taken down his building, killing the passengers and the residents. As a Holocaust survivor, he remembers the Jewish teaching that one who saves even a single person is credited with that person's life, as well as all those who could now issue from him."
Mrs. Sullenberger continues. "Of all the letters, that one is my favorite."
"Mine, too," says the Captain.
Listen carefully, and you can hear the good in many people, the famous and the ordinary. And sometimes, the sound of the goodness can be deafening.