Jack Kemp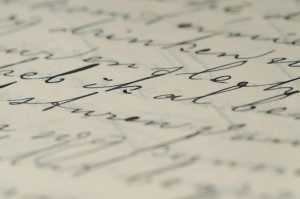 Many of us realized that the passing of Jack Kemp was cause for sadness. We did not necessarily know about the degree of his friendship with the Jewish community. Much will likely surface in the next days in conventional and alternative media. His passing, however, deserves some quicker tribute, so I offer below one perspective on a man who endeared himself to many of us. It is an excerpt from a larger article.
[Thanks to Brad Wixen, Los Angeles, for finding the article]
I saw Jack Kemp in person a number of times down through the years. My most memorable encounter, however, was when I stood with 250,000 other Americans on the National Mall in Washington on Sunday, December 6, 1987 as a participant in the March on Washington for Soviet Jewry and listened to Jack Kemp advocating our cause. No other member of the House of Representatives more effectively and ardently championed the cause of Soviet Jewry than Jack Kemp. In fact, the issue of Soviet Jewry was a cause not only of Jack Kemp but of his family as well – his wife, Joanne, for years served as a Co-Chair of Congressional Wives for Soviet Jewry.
Indeed, it was as an American Jew that I felt most deeply the greatness of Jack Kemp. He grew up in the Wilshire area of Los Angeles, then a predominantly Jewish area of the city and felt a deep personal kinship with the American Jewish community. He was not only a friend to the Jewish community – he was a true brother for us. Many politicians, both Democrat and Republican, give lip service in support of Israel in order to attract Jewish voters. Jack Kemp, however, was totally committed to Israel and Zionism, and the State of Israel never had a better friend in Congress than Jack Kemp.

In fact, Jack had such an extensive knowledge of Judaism and Jewish history that he often quoted Rabbi Moses Maimonides in his speeches. Rabbi Maimonides was also known as the Rambam, an acronym of his Hebrew name, Rabbi Moshe ben (son of) Maimon. The Rambam, who lived in 12th century Spain, Morocco, and Egypt, was one of the truly outstanding personages of Jewish history – he was perhaps the most outstanding rabbi in history, as well as being the greatest physician in the world in his time, and a world renowned philosopher as well. His book, the Guide for the Perplexed is one of the most influential and widely read books in the history of philosophy. In fact, there is a famous Jewish saying that "from Moses (in the Bible) to Moses (Maimonides), there was none greater."

The following quote from the Rambam is a remarkable summary of the life philosophy of Jack Kemp, a man who lived eight centuries after the Rambam:
"Anticipate charity by preventing poverty; assist the reduced fellow man, either by a considerable gift or a sum of money or by teaching him a trade or by putting him in the way of business so that he may earn an honest livelihood and not be forced to the dreadful alternative of holding out his hand for charity. This is the highest step and summit of charity's golden ladder."

Jack often stated that he would tell his children every day, "Be a leader." He was a leader who led by asserting the power of ideas. He was one of those rare individuals of both goodness and greatness. Rest in peace, Jack Kemp – you truly helped make the world a better place and have earned your place in Heaven.

Alan J. Steinberg served as Regional Administrator of Region 2 EPA during the administration of former President George W. Bush. Region 2 EPA consists of the states of New York and New Jersey, the Commonwealth of Puerto Rico, the U.S. Virgin Islands, and seven federally recognized Indian nations.