Blaming Us for Their Problems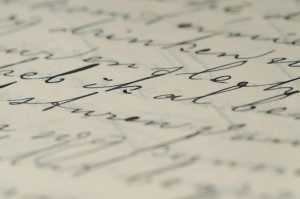 Those moving from America to Israel on aliyah are predominantly Orthodox, while Reform and Conservative Jews are staying put in America. Most of us would attribute this to Orthodox "willingness to pay a personal price, both in quality and comfort of life," for the sake of the "mitzva of settling the land," compared to the 88% of Sunday School graduates who don't feel a strong connection to Israel. But if you're the executive director and CEO of the Masorti (Conservative) Movement in Israel, the obvious (and obviously correct) answer is unacceptable. Thus readers of the Jerusalem Post were recently treated to an alternative theory authored by Yizhar Hess: the Orthodox make life nice and comfy for their own, and miserable for everyone else. Yes, the reason Reform Jews don't immigrate to Israel can be traced to the Chassidic Rebbes of Meah Shearim.
The article is notable primarily for the petty nature of its grumbling against the Orthodox. Hess spends two paragraphs documenting the financial advantages of children's Jewish education in Israel vs. the United States. Besides the laughable assertion that a chareidi classroom is "more comfortable, less crowded" than a secular one, he's clearly missed the obvious: anyone moving to Israel for an improved standard of living — material living, that is — is smoking something of which the Rabbis don't generally approve.
The article then goes on to recycle a number of tired and overused claims of state-sponsored Orthodox discrimination. Hess claims, for example, that the state government funds Orthodox synagogues, exclusively. Not only are the vast majority of synagogues funded privately, but this tired old claim was recycled once too often — it's no longer true. Yet government funding of Reform Temples had absolutely no known impact upon the likelihood of American Reform Jews to make aliyah. It was, in fact, so insignificant that Hess himself apparently forgot about it.
His memory lapse continues when he speculates, "With which feeling will the Conservative girl return after almost being attacked at the Kotel for wanting to pray with a kippa and tallit?" To date, no Jew has been almost, nearly, or otherwise attacked at the Kotel for wanting to pray, as compared to wanting to make a political statement. Mixed "Kabbalat Shabbat" services on the Kotel plaza were a weekly feature of a summer's Friday night during my time in Israel, and I presume this remains true even with the rehabilitation of Robinson's Arch (see below). This is something the Conservative and Reform movements tried to obfuscate well into the 1990's, but spokespersons (such as Anat Hoffman, Meretz politician and entirely secular in Jewish affiliation) developed an annoying habit of admitting to open microphones that the only "prayer services" generating controversy were more aptly described as political rallies.
But furthermore, Israel spent millions of dollars configuring a section of the Kotel as a space for non-Orthodox prayer services, in response to the demands of the Conservative movement. Three years ago, I endorsed the Masorti claim that it was inappropriate for the government to turn around and charge an entrance fee to those coming for prayer, now that the Robinson's Arch area is an archaeological garden. And when the fee was withdrawn, "the Conservative Movement called the agreement 'a victory for pluralistic Judaism in Israel and a move towards total equality among Jewish movements in Israel.'"
As I discovered upon searching for prayer at Robinson's Arch, it is being used — but not, apparently, by Conservative Jews. Hess, CEO of the Conservative movement in Israel, seems to have already forgotten that the Israeli government spent millions of dollars to create a place at the Kotel for a young woman to pray with a kippa, tallit, sefer Torah, 2 turtle doves and an electric guitar. Perhaps it is because now that there is no political capital to be gained from doing so, the interest has dissipated.
If there is anything of value to be learned from the article, it is Hess' admission that the Conservative movement, even in its more traditional Israeli wing, has abandoned any pretense of Halachic observance on no less critical a matter than conversion. "What will the Jewish federation president, whose wife was converted Reform," Hess asks, "think when his daughter, who has made aliya, tells him in tears that she cannot get married in the Jewish state?" Apparently, Hess has no problem with the idea that a person with no pretense of Halachic membership in Am Yisrael should be listed as a Jew in the Jewish state, with all that that might imply for future generations.
So what is to be made of this senseless anti-Orthodox diatribe? It's not worth, frankly, taking offense. It is a sign of a foundering movement that has so lost direction that its only remaining method for self-inspiration is through casting aspersions upon others — namely the Orthodox. It is a further indication that we won't be seeing more essays of this nature (or any other) from the Conservative movement within a century… if not much sooner. How many of them will return to Judaism, and how many will be lost? That is the question, and that is the challenge.