Two unusual leaders:Satmar Rebbe today and R.Tuvia Geffen 1935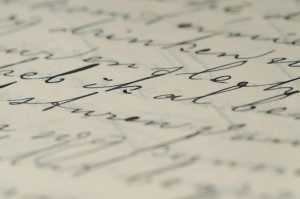 I was at a study-seminar in Nahariya when I received a phone call 1 am Friday, erev Shabbat Hagadol from New York. "We have an emergency," said one of the editors of Mishpacha Magazine. Could I help them find an expert translator to translate from English to Hebrew the cover story of the Pesah issue, which had to go to print Motzei Shabbat. It was a cover story, an interview with the current Satmar Rebbe, Rabbi Aharon Teitelbaum. After a flurry of transatlantic phone calls a translator was found – the very scholar, Rav Yitzchok Frankfurter, who conducted the interview and wrote it in English. He worked for twelve hours straight, and translated it himself. I found the interview fascinating – and you can read it in English (and in Hebrew) in the Pesah issue #254 of Mishpacha:"A Glimpse of Greatness."
My narrow view of Satmar has completely changed after reading this cover story. Especially impressive is the fact that the Rebbe wears two streimels (streimlach?), that of Rosh Yeshiva deeply involved in teaching and learning, and that of the leader of his community. In the same issue is an article by my sister and myself: "The Rabbi's Daughter and the Case of Coca-Cola" about the Dean of Orthodox Rabbis in southern U.S., Rabbi Tuvia Geffen, who was involved, through his daughter Helen, a chemistry student, in changing the ingredients of Coca-Cola in 1935 so it would be sans animal fat all year, and would be kosher for Pesah. I had the privilege of interviewing Helen, a"h, many years ago for the inside story. You can hear Rabbi Adam Mintz discuss this at the nextbook website and on his own website. The Teshuva on Coca-Cola itself is the most frequently downloaded item of the thousands on the HebrewBooks website
R. Geffen brought Slobodky learning to Atlanta Georgia, and refused to bend halakha for convenience or popularity.
If someone wants me to email a scanned copy of my article, indicate so in the comments below.
Hag sameah v'kasher.