Tzniyus Patrols, Abuse, Violence and Getting Personal about Torah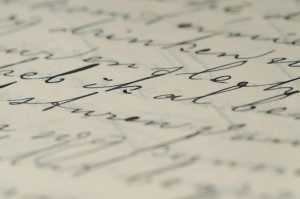 The intrepid Rabbi Yaakov Horowitz published an op-ed in the Jerusalem Post recently hailing the sentencing of an operative for a self-appointed tzniyus vaad in Yerushalayim to four years in jail. He then republished it on his blog, and called on others to join in the condemnation of violence and vigilante terrorism in the name of Torah. We should do so without hesitation.
The convicted perp had accepted $2000 from a tzniyus vaad, in payment for his breaking into the apartment of a woman in Maalot Daphne and viciously beating her. The vaad hoped that she could be convinced thereby to move out of their neighborhood. Members of the vaad itself escaped conviction because the case against them was bungled by the authorities. (See the piece on Rabbi Horowitz's blog for the fuller story, and Dr Benzion Twerski's thoughtful comment about the needed balance between openness and transparency on the one hand, and following halachah in regard to unfounded allegations on the other.)
Rabbi Horowitz did the right thing in publicly distancing the Torah community from violence in pursuit of purported Torah values. He called upon haredi MKs to see to it that the authorities fully prosecute such abominable behavior. I'm not sure why he stopped at MKs, rather than demand that all leaders, whether in the government or not, unequivocally condemn such actions, and to marginalize both those who participate in religious terrorism and those who support the terrorists. We should be equally demanding, refusing to contribute to institutions whose leaders are respected in the communities affected, but whose proclamations critical of zealotry have been lukewarm.
Religiously-motivated violence will not stay confined to Meah Shearim and Ramat Beis Shemesh. Visiting Flatbush last week, I had the pleasure of finally meeting Hirhurim's Gil Student in person. We worked on some areas of common blogging interest, and he mentioned in passing an incident that occurred within a half a block of where we met over coffee.
A clothing store, in business before the neighborhood turned considerably frummer, had some female mannequins in a window. Before beginning a shiur, a prominent rov departed from his scheduled topic to warn of the great evil in this local display, and offered that it would be a great mitzvah for someone to burn down the store, even if he would have to spend long years in prison for doing so. It is not clear why he did not rush to perform the great mitzvah himself. [NOTE: A retraction has been issued concerning this story.]
It is not enough for the rest of us to tell ourselves and our children that we would never act that way or speak that way. We have to find ways to proclaim that having a beard, a Shas, and a following does not preclude being a fool.
For those confused about halachic sanctioning the use of force to prevent another Jew from committing a sin – sometimes offered as "justification" for violence – see Yam Shel Shlomo, Bava Kamma 3:9 who cautions that this does not extend to ordinary citizens. Prophetically, he warms that such a practice would "not leave anyone with a life," as "every empty fellow" would become a self-appointed guardian of the law.
Rabbi Horowitz can direct our ire to religious MKs in Israel, where they can be expected to bring the weight of the law upon criminals. We have no one to turn to but ourselves when it comes to ferreting out rabbinic and other malfeasance on our shores, in several ugly manifestations thereof.
I recently stumbled across the aftermath of one of the most horrible tales of sexual abuse I had ever heard. The girl's victimizer was her father, and the results were disastrous and not suitable for the public domain. While in Flatbush, I shared the story with Rav Dovid Cohen, shlit"a, long known for his strong stance against abuse. I hoped that the story would give him some chizuk in what is often a lonely task. He listened, and then sarcastically spoke about those who protect the guilty and block their vigorous prosecution. "They call it mesirah. If you want, though, I can show you a letter I have, penned by someone in Lakewood who had been a childhood victim of abuse. He was supposed to get married. The letter is his suicide note."
The vast majority of our community fully supports vigorous, effective and halachically responsible methods of dealing with abuse. There are those in our midst who still impede progress, obfuscate the truth, and cover up for those who deserve no sanction. Those who misunderstand and misapply laws of mesirah ( which actually state that those who "vex and pain the public" – which is clearly the case in regard to abusers – may be handed over to secular authorities. Shulchan Aruch, Choshen Mishpat 388:12), or who sanction violence, do not deserve a place or a voice among us. It is time we stop coddling them, or simply shaking our heads in disbelief. It is not enough.
I am not sure how to balance two independent sources of outrage, each one so enormous as to take up all the space in a cranium. Do we rail at the harm they do, which means people killed, lives destroyed, and kids running from observance? Or do we mourn the black mark they leave on Torah itself. How can people turn the beauty of Torah into an object of revulsion?
Recently, I listened to a recording of a shiur by Rav Herschel Schachter, shlit"a, which included an intriguing reference to a teshuvah about accepting the handshake of a woman. I do not cite it here as a bottom-line halachic argument. I have known wonderful and thoughtful talmidei chachamim who offered arguments to prohibit the practice, and others who came to the opposite conclusion. What is interesting about this responsum, written by Rav Chaim Berlin z"l (the son of the Netziv), is that it goes off in a completely different direction than others who are lenient. Those lenient authorities argue that shaking hands is not forbidden at all, clearly and obviously lacking any amorous intent, or at most a derabbanan which should be trumped by the kavod habriyos issue of sparing one or more of the parties significant embarrassment. R. Chaim Berlin, however, wrote to a talmid that he should shake hands, because refusing the proffered hand would seem so bizarre in America, that it would bring shame to Torah! People – non-frum Jews and non-Jews – would assume that Torah-true Jews were primitive morons, and that is intolerable. What do people think of Torah when they hear about foot-dragging and cover-ups of abuse, and the encouragement-through-silence of vigilantes?
Rabbi Akiva taught that someone who learned Torah in the presence of an am ha-eretz is as if he violated that ignorant person's betrothed in front of him. The ba'alei mussar explain that every Jew has a stake in the Torah. The am ha-eretz may never have done very much with his portion, but he recognizes on some level that the Torah belongs to him, and finds it painful that another party seems to be absconding with what rightfully belongs to him.
Some of us are perhaps a bit more knowledgeable than R.Akiva's am ha-aretz. We certainly should be taking a personal interest in the Torah that others are stealing and dragging through the mud of primitivism and boorishness. If we can't react for Hashem's great Name, or through compassion for His children, then let us at least be selfish and become overprotective of our own portion in His Torah that is so diminished by the actions of others.