My First Rebbe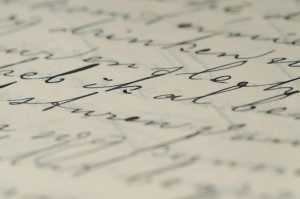 Armed with my backpack and the Let's Go Guide to Israel, I descended from the intercity bus at Jerusalem's Central Bus Station, planning to spend a few days exploring the city for the first time. I intended, based upon the Let's Go recommendation, to stay in a youth hostel on King George Street — but at that point I was approached by a young student like myself, in T-shirt, jeans, the mandatory Israeli sandalim, yarmulke and tzitzis. Okay. Almost like myself. I had a yarmulke too, somewhere back in Be'er Sheva. And after inquiring to determine that I was both Jewish and looking for a place to stay, he suggested that I visit the Heritage House, a free Jewish youth hostel in the Old City. Given that it was centrally located and the price couldn't be beat, it wasn't a hard decision.
Rabbi Meir Schuster's youth hostel had one limitation — it closed at 9 a.m., while many popular tourist destinations did not open until 9:30 or 10. For this reason, the hostel manager suggested going to a class at nearby Aish HaTorah, which oh so conveniently happened to start at nine. And thus I was introduced to a Jewish yeshiva, and to Rabbi Noach Weinberg, zt"l, Rosh Yeshiva of Aish HaTorah, who passed away on Thursday after a long illness.
Rabbi Weinberg was giving one lecture of what became one of his most well-known and acclaimed series of classes, on "48 Ways to Wisdom," based upon the list offered in Pirkei Avos, the Chapters of the Fathers. If I am not mistaken, the morning's topic was the attribute of Happiness. But what I remember more clearly is that the discussion turned to the topic of the Moshiach, the Messiah, the Anointed Leader of the Jewish People who will rebuild the Holy Temple in Jerusalem and usher in an era of Peace. Rabbi Weinberg looked at us and asked, "have you ever wondered if you could be… the Moshiach?"
And with similar clarity, I remember my answer: "no."
As Rabbi Weinberg continued by describing a student who came over afterwards, expressing relief because he had thought himself crazy, I remember sitting there considering the fact that this particular delusion had never once crossed my mind. And the Rabbi was excited about the possibility, positively beaming with his wide smile.
Although I doubt that I analyzed my thoughts so deeply at the time, the Rabbi's enthusiasm was infectious. Obviously there was something about being the Moshiach that I ought to have been excited about, but I didn't know enough about Judaism and the Moshiach to be excited about it.
Shortly thereafter, Rabbi Shuster directed me to Ohr Somayach, a yeshiva also founded by Rabbi Weinberg but which, led by Rabbis Mendel Weinbach and Nota Schiller, takes what was, at that time, perhaps a more academically-oriented approach. But what remains in my mind is Rabbi Weinberg's excitement and enthusiasm about Jews, Torah, and bringing the two together. His clear thinking, polished oratory, and sharp wit were employed to encourage everyone to not only share his love for G-d, Israel and Torah, but to pass it on to others, as well.
With this goal and philosophy, Rabbi Weinberg built Aish Hatorah from a single class into an internationally-known institution, with a multitude of outreach centers, innovative programs, and of course thousands of current and former students. We join with them in mourning the great loss of this tremendous and unique Jewish leader.