Letter to an Outgoing President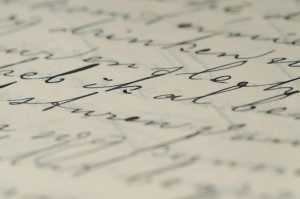 [by Rabbi Meyer May, Executive Director of the Simon Wiesenthal Center, and President of the Rabbinical Council of California. This letter was hand-delivered to President Bush a few days ago. The text also appears this week in Hamodia.]
Dear President Bush,
By way of introduction, I am the Executive Director of the Simon Wiesenthal Center (warm regards to you from Rabbi Hier) and President of the Rabbinical Council of California. I am writing to you from the depths of my heart because how much I wanted to, I was not able to express these sentiments to you in person.
Mr. President, as an Orthodox Jew and rabbi, I am schooled in clarity of focus and a clear unequivocal moral compass which is rooted in my faith. I know someone with such clarity and with such an unequivocal moral compass when I see him. You, Mr. President, have these! Indeed, you have epitomized these qualities never wavering no matter how vicious and hurtful the political and personal attacks have been. No doubt, your faith guided you and you let it!
Your steadfast determination to rid the Iraqi people and the world of the murderous Sadam Hussein, and your recognition of Yasser Arafat for the terrorist that he was demonstrated your crystal clear view of what is just and what is not. Surely, you know what you accomplished in Iraq and history will be kind to you, I am sure, though many in our time refuse to acknowledge your difficult success there. Thank you for your clarity!
And, I am proud that my President showed an infinite compassion for the AIDS victims in Africa. The scale and scope of your efforts in this humanitarian crisis, leaves me further in awe of you and your presidency. Thank you for your humanity!
Mr. President, your response in the wake of 9/11 to the threat to our freedom and every human value we hold dear will long be remembered as one of your singular successes. That our country was not attacked again during your administration is a credit to your leadership and determination to deny evil its victory. Thank you for that clarity, too!
And, Mr. President, your pure unequivocal love for the State of Israel and respect for her enormous accomplishments, despite the constant existential threats she faces, was so beautifully and movingly demonstrated by your memorable speeches I had the privilege to hear when we joined together to celebrate Israel's 60th anniversary in Jerusalem. But it was your consistent actions to support her, as late as this week that will forever endear you to me. Your impeccable sense of right and wrong and refusal to allow terrorists to claim moral equivalency with a peace loving democracy like Israel will especially be the hallmark of your tenure as President. Israel had no better friend than you. And the same can be said for the entire Jewish People. Thank you for your devotion!
In short, Mr. President, you have warmed and inspired me and I bid you farewell as my President with a sense of relief for you that you can take a well-deserved break from the helm of our planet, but a tinge of sadness, too, that we will be losing your steady hand and noble, purity of vision as the leader of the free world.
But even in this seamless transition, which is the strength of our great American democracy, you and the First Lady have shown such class
— we Jews call it, "Mentchlechkeit" — as you welcomed my next President and our future First Lady with grace and kindness to their soon-to-be home in the White House. Even to the end of your term, you have leant dignity and honor to your High Office.
Mr. President, you and Mrs. Bush don't know me, but I hope that you and your elegant First Lady will count me forever among your friends!
Thank you,
Rabbi Meyer H. May