When The Wall Came Tumbling Down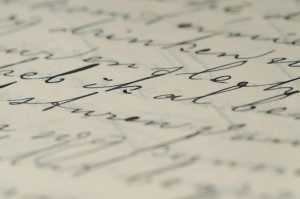 As the dust settles on this year's election season, it's worth reflecting on one aspect of the campaign that holds particular relevance for the Jewish community: the way in which the principle of separation of church and state, a longtime sacred cow of Jewish communal life, was unceremoniously put out to pasture.
For many decades now, the secular Jewish establishment and non-Orthodox religious movements have invoked the Constitution's Establishment Clause to fight tooth-and-nail against government aid to yeshivos. Yet, along came a candidate named Barack Obama and the tantalizing possibility of a liberal Democratic rise to power, and, suddenly, this hallowed concept disappeared from the collective American Jewish consciousness.
This year's Democratic convention was so suffused with religious content that it could have been mistaken for a camp revival meeting, except that this one featured even more rabbis than pastors. Then again, it was that convention's nominee, Barack Obama, who told a Greenville, South Carolina church last year that he is "confident that we can create a kingdom right here on earth,' and asked the congregation to "pray that I can be an instrument of G-d." Hillary Clinton, for her part, told a campaign forum that "you can sense how we are attempting to inject faith into policy." Nary a peep was to be heard from Jewish proponents of strict church-state separation in response to either statement.
A prominent Reform clergyman, David Saperstein is tapped to give the invocation before Obama's acceptance speech to 80,000 at Invesco Field? No problem, since, as Saperstein explained, it is "so ingrained in American life that it cannot be perceived as a political endorsement." Nine separate faith-related events during the convention? That's OK too, according to Saperstein, since "people can choose whether or not to go" and there "are forums being held on other topics." That sure is a new tune – or should we say "hymn"? – the Reform movement is singing.
Then, after the speech, evangelical Christian pastor Joel Hunter led a "participatory prayer" which he concluded with the words "in Jesus' name." But that too was just fine with Saperstein, because, as he put it, we need to accept the fact that if evangelicals are invited to deliver public prayers, "[t]hey're going to pray in the name of Jesus." And, after all, he noted, Jews can also treat Jesus as a teacher. Such admirable, and newfound, tolerance.
When John DiLulio, first head of President Bush's office for faith-based initiatives, spoke at the convention, he pronounced himself "exceedingly encouraged" by Obama's "extraordinary" vision of government assistance for faith-based programs. Saperstein's reaction? "I have three responses: amen, amen and amen." Anyone remotely familiar with Saperstein's decades-long views on religion and state can only shake his head incredulously.
The ADL's Abe Foxman did, to his credit, criticize the extreme religious makeover as "excessive . . . aggressive . . . and not where religion belongs," and declared himself "very much disturbed that the Jewish community isn't disturbed." Yet even Foxman said he had "no problem" with the emergence late in the campaign of Rabbis for Obama, a group comprising over 600 non-Orthodox clergyfolk, which, according to Brandeis historian Jonathan Sarna, was unprecedented in American Jewish politics. Indeed, Noam Neusner, who served as George W. Bush's liaison to the Jewish community, has said that the Bush campaign never encouraged any such effort by rabbis specifically "because of the sensitivity of the church-state issue."
No such concern apparently perturbed Rabbis for Obama, because as founder Sam Gordon put it, "we're not doing this as rabbis of synagogues . . . [but] as private citizens," and that he "would never presume to tell congregants how to vote." Yup — and if you buy that, can I interest you next in purchasing a certain bridge spanning the East River?
(A sermon Gordon delivered just after the Democratic convention makes for a fascinating study in cognitive dissonance. Gordon waxes lyrical about Robert Kennedy's death 40 years ago. He then vows never to endorse a candidate from the pulpit, and tells the assembled that "having said that, [Obama's nomination] was, for some people, the end of the 40 years in the desert. . . . Bobby Kennedy's death put an end to many of our dreams, but [Obama's nomination] was thrilling for many of us because we saw some of those dreams come to fruition. . . . He dreamed of things that never were, and said why not? Why not indeed.")
In a 1996 Commentary symposium, renowned constitutional attorney Nathan Lewin wrote:
I consider the greatest obstacle to the continuity of Judaism in America to be the slavish, mindless and reflexive devotion of American Jewish leadership to the "Wall of Separation" between church and state, [which] is more revered by American Jewish organizations than is the Western Wall in Jerusalem, the authentic and lasting symbol of Judaism. Crushed under the Wall of Separation, which, to my mind, is built on a misunderstanding of the values protected by the First Amendment, are many yeshivas and other Jewish religious institutions. that cannot survive in today's world without the support that government should provide nondiscriminatorily for religious and conscientious convictions and practices.
As a parent of yeshivah students who, along with virtually every other middle-class yeshivah parent I know, strains under the almost unbearable burden of tuition, even as our children's teachers go unpaid their meager salaries for months at a time because the schools are themselves heavily in the red, I wholeheartedly agree with Lewin.
The damage caused by the denial of government assistance to Jewish families and Jewish education has been real and lasting, while the doomsday scenarios of religious domination that animate the strict separationists are the stuff of fantasy. As the theologian Michael Novak has observed regarding school prayer: "For a state to 'establish' a religion . . . takes some heavy lifting. Permitting a moment of prayer in the public schools doesn't do it, and didn't do it for the more than 120 years between the founding of the public schools (in about 1840) and the concerted attempt to secularize them that began some 40 years ago."
Similarly, the reading vans that, for decades, were parked outside yeshivos were a very costly and unwieldy result of then-prevailing Supreme Court doctrine prohibiting public school personnel from setting foot in parochial schools to render remedial services, lest the "pervasively religious character" of those institutions influence the hearts and minds of impressionable teachers. In the mid-90s, however, the Court reversed itself and permitted publicly funded remediation on religious school grounds and — wonder of wonders — the new policy didn't result in a steady stream, or even a trickle, of public employees heading for the baptismal font — or the mikvah.
Through it all, however, many of us have given the secular and non-Orthodox Jewish establishment the benefit of the doubt that their die-hard opposition to any form of government aid to our schools was based on firmly-held, albeit misconceived, principle. Although we disagreed strenuously, we could understand where they were "coming from," that their irrational fears of creating a slippery slope culminating in forcible conversions by Pat Robertson's armed hordes was rooted subconsciously in the sum of Jewry's darkest historical fears.
But now along comes election season 2008, featuring a candidate who was the liberal Jewish community's great, longed-for hope. Suddenly — and inexplicably – in service of the overriding goal of ensuring his election, decades worth of hypersensitivity to the slightest perceived breach in The Wall vanished without a trace.
It's enough to make a Jew skeptical.
This article appeared in the December 3 issue of Hamodia.