Media in the Tank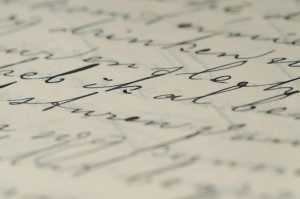 If the reputation of the "Mainstream" Media as an impartial provider of information has taken a severe beating in recent years, its behavior during this election put that idea to death and nailed closed the coffin. On "HowObamaGotElected.com", you can learn the impact of the media in making sure the average Obama voter knew the issues, the candidates, and the change for which they were voting.
Even the most jaded among us will be stunned by the results. Reporters decide what to report, and we fail to realize the incredible impact of their choices. We often rail about the biased coverage of Orthodox Jews in the press, but don't recognize the potency of the poison being fed to our uninformed brethren. John McCain certainly had far greater resources to combat the media image than we do… so just take a look at what Obama viewers knew, and what they didn't.
For example, nine out of ten Obama voters knew that Sarah Palin was the candidate for whom her party spent $150,000 on her wardrobe, and nearly 94% correctly identified her as the one with the pregnant teenage daughter. Over 80% knew it was John McCain who didn't know how many houses he owns — and an even higher percentage "knew" that Palin said she could see Russia from her house, although she never said it.
I suppose it should not surprise us that when it came to the less important issues — such as our economic future and national security — the average Obama voter was considerably less well-informed. Barely 50% knew that it was his own running-mate who said that Obama was so woefully inexperienced that our enemies would deliberately test him with an international crisis during his first six months in office. Fewer than 50% were aware that the Democrats controlled both houses of Congress going into this election. And barely one in ten knew that Obama told a San Francisco audience that his policies would intentionally bankrupt anyone building a coal plant.
Yet strangely enough, Obama voters were similarly under-informed when it came to negative information about their own favored candidates, though the facts were arguably somewhat more germane than Palin's daughter's pregnancy or McCain's wife's real estate investments. Under 30% of them identified Joe Biden as the one forced to abandon a previous campaign when it was discovered that he had plagiarized a speech. Barely 40% knew that it was Obama himself who launched his political career in the home of two former terrorists, while under 20% knew that he had gone on to victory in his first election by getting all of his opponents disqualified.
It's worth pondering the fact that under 25% of Obama voters knew that he once claimed to have campaigned in 57 states, although it was obviously a slip of the tongue. Could anyone deny that had the Governor of Alaska stumbled in this fashion, under 25% would not have known?
Repeatedly, we are treated to stories — especially from Israel — that seem like black-and-white indictments of our community. When a writer at Cross-Currents (or elsewhere) suggests a deeper look or questions the facts presented, the nay-sayers accuse us of "circling the wagons" and knee-jerk defensiveness. On that, they are not far off — because the media track record is so abominably poor that to question the presented "facts" is inevitably well-warranted. The misbehavior of a few charedim is projected upon the entire population, the misbehavior of others is downplayed, and — in innumerable cases — fiction is presented as fact. Anyone remember the demonstration where human feces were thrown? It never happened, as the police admitted later.
Two years ago, it was widely reported that a young charedi father had abused and killed his infant son. The Rabbis who encouraged assistance with his defense were condemned as allying themselves with child abusers over innocent children, or mocked for issuing a non-existent "psak" that the father was innocent.
I smelled a rat, and said so here on Cross-Currents. Actually, let me not claim that level of prescience — all I said was "innocent until proven guilty;" we should see what happens. And for that, I was similarly mocked for an untenable and unreasonable defense. One anonymous blogger (speaking of careers almost derailed by plagiarism) insisted that "innocent until proven guilty means we entertain the possibility someone else killed the child. His mother, perhaps, or a sitter or even a home intruder. It does not mean that we spread baseless, and ultimately damaging ideas about the credibility of the police." Of course, I had not "spread baseless, and ultimately damaging ideas," but merely said that the police report should not be taken as fact before the trial.
Well, it is two years later. Under cross-examination, the police spokesperson admitted that she could produce no source for most of the things she had told the media, or that the media had said in her name. The damage to the police's reputation was self-inflicted, and questioning their account was hardly "baseless." The father, needless to say, was cleared of all charges related to abuse. Judge Hannah Ben-Ami decided to convict him of manslaughter (not murder) because it was "reasonable to believe that there was awareness of the possible fatal outcome" of his actions — which stunned legal observers familiar with the meaning of "innocent until proven guilty." It's also, by her own statement, reasonable to believe that the father fell asleep and dropped his son, as he claims, and there was no awareness of anything — but then we'd have to look into police misconduct, and negligence by the Hadassah ER staff that ignored the baby until the damage was irreversible.
Everything I (and others) posted concerning the father's case was proven correct. But to this day you will find media outlets, bloggers, even blog commenters right here on Cross-Currents, insisting that not only was the father guilty of the things the police admitted were baseless two years ago, but that any suggestion that we presume innocence was wishful thinking or simple stupidity. The Jerusalem Post, for its part, went back to claiming the father admitted the very same things that the police spokeswoman had to deny were ever claimed, and which were contradicted by the evidence — and which, had they been true, would certainly have resulted in a conviction on the child abuse counts.
Lost in all of this nonsense was the indictment of the Rabbinic leaders, and, by extension, the Orthodox community — "allying themselves with child abusers over innocent children." Has anyone bothered to look at the child abuse statistics in the Orthodox world, vs. the rest of Israel (or the US)? There was, in fact, a recent and truly horrendous case that was true… but besides being unspeakably grotesque, it was thankfully also incredibly rare. In general, the devotion and caliber of Orthodox child-rearing is on a far higher standard — a fact entirely lost in the media circus surrounding the one tragic exception and the myths surrounding the unfortunate father.
Welcome to the world in which we live, where the media presentation is vastly more important than reality. I have often said that part of our mission at Cross-Currents is to counter-balance the unfriendly media — it is clear that this is both a crucial objective, and an improbable dream at best. If McCain couldn't counter-balance media adulation of its new messiah, we hardly have the resources necessary to counter mockery of those waiting for the real one. But every person we reach, every person we encourage to think again, is a person more open to Torah. And that's why it's worth continuing to work for the truth.