Ring Out the Old, Bring in the Older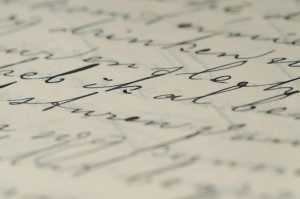 One week is hardly enough time to digest the significance of the election. We cannot know which prognostications will turn out to be accurate. We can, however, discard some of the early commentary. Some of it was markedly wrong.
I spent very little time listening to results on election night, mostly while in the car at various points in the evening. Even before commentators would call the election a done deal – largely because polls were still open in many states – they thinly veiled their excitement by speaking, as Obama himself had, about change. This was, more than one claimed, the most momentous change in the mindset of the American electorate in decades. It was not just the return to a firm Democratic hold on the presidency and both houses of Congress, but a fundamental makeover of the American political mind. Americans had been for quite a while center-right; a new America had emerged which was center-left. Old ways had been discarded, swept out by new values.
Elections excite passions, and this election excited them in extra measure. People spoke with certainty about the outcome and its meaning. As those passions cool, we might all recognize that perhaps things are not as clear as some thought they were. Certitude, remarked Oliver Wendel Holmes, is not the test of certainty.
A sweeping rejection of the old did not happen, at least in California, one of the most liberal states in the country. In the second most watched race in the country, more money was spent than in any race besides the presidency. At stake was Proposition Eight, which restricted the legal definition of marriage to a union between a man and a woman. When the dust settled, California's voters most definitely did not spurn tradition and the old ways, but went the non-PC route, in a stunning disappointment for gay activists.
Years ago, California voters approved a proposition that defined marriage as between a man and a woman. The California Supreme Court overruled them a few months ago, deciding that marriage was a right assured by the state constitution, and therefore could not be denied to gay people through a referendum. It would take nothing less than amending the constitution to do that. Supporters of traditional values quickly got the signatures to put Prop 8 on last week's ballot, which sought to make just such a constitutional change.
Prop 8 was opposed by Barack Obama, the major newspapers, Gov. Schwarzenegger, and Los Angeles Mayor Villaraigosa. Organizers were cautiously optimistic. In the years since the first vote, many more voters had gotten comfortable with gay marriage, which was more out in the open and commonplace. Furthermore, they would be reluctant to deny people a right that, for whatever reason, had already been extended to them. Thousands had exercised that right, with great fanfare, after the state high court ordered government agencies to register gay marriages. The race was important to gays, because they figured that as California goes, eventually goes the benighted rest of the country that has not known the twin joys of avocadoes and beach volleyball.
Both sides were cagey. The anti-Prop 8 folks – the vanguard of progressive values – quoted the Bible a good deal. Their signs read "Love Thy Neighbor." They talked not at all about moral values, but stressed equality. Why, they asked, would anyone want to deny the right to get married to anyone else? (This was only partially accurate. Some of the chief benefits of marriage were already available to gay couples since both government and private sectors recognized domestic partnerships without regard to gender.) Their supporters, although likely not encouraged by their leaders to do this, demonstrated their regard for free speech by trashing pro-Prop 8 posters by the hundreds of thousands. It was estimated that of the million posters that went up, over 300,000 were ripped down by the other side, so that in the weeks before the election, the anti-Prop 8 signs were ubiquitous, while you had to cruise for long distances before you could find one for the other position.
Regarding a different proposal, Californians acted the way the rest of the country expected them to. They approved a proposition that prohibits confining chickens in pens too small to move about. (One commenter reacted in surprise that Californians gave new rights to chickens, while taking them away from humans. I would prefer to see the irony as giving fowl more leg room than we get on American Airlines.) The upshot of this law, of course, is that egg producers will take their business across state lines, which will do no good at all to the chickens, but will raise the price of eggs for Californians. Go figure.
The pro-Prop 8 folks, meanwhile, put blinders on regarding the same elephant in the room. They, too, refused to address the moral issue of gay marriage, and ran a campaign about responsibility to children. The children of California would be better off if they had two parents of opposite gender, they claimed. (Since gays were both legally adopting children and having their own though some interesting fertilization options, the leaders of the effort sort of fudged on the question of whether those children would be better off with two gay parents who declared their commitment to each other, or with only one gay parent, since those were the real options available.)
Prop 8 was approved, causing a bit of rain to come down upon the Election Day Parade of Change. Voters listened not to the editorials, but to what they heard from – perish the thought! – religious leaders. A consortium of Catholic, Mormon, Protestant Evangelical and Orthodox Jewish groups took to phone trees, the pulpits, and the airwaves, to urge people to support traditional marriage. (At one point a group of heterodox rabbis realizing that over two hundred and fifty rabbis had signed on to a petition opposing Prop 8, calling on Jews to them in the name of Jewish values. After all, this huge number of rabbis had all joined to throw the weight of Jewish thought behind gay marriage. To their consternation, in the days just before the election, Orthodox Jews took out advertising space to announce that they held a better poker hand. They would meet the bet, and raise it by 150. Four hundred traditional rabbis urged Jews to support Prop 8. The buzz around LA continues to be that the heterodox rabbis are furious at this obvious distortion of Jewish values by the arrogant Orthodox! To the best of my knowledge, all stripes of Orthodoxy supported Prop 8, with only one Orthodox rabbi who identifies with the left margin of Orthodoxy opposing it.)
Ironically, the huge vote for Obama assured passage of Prop 8, because Black voters overwhelmingly supported it. Because they turned out in droves to cast their ballots for their favorite son, their votes accrued to the pro-Prop 8 side.
At least in California, then, change was not an absolute. (Some argue that it wasn't about change at all, and nothing more than jitters about the economy and dissatisfaction with the conduct of the war in Iraq.) Whatever the progress of the Obama presidency – and we should graciously give him time to prove himself and deliver – we should not conclude that Americans have abandoned all of the past. Plenty of the past is alive and well, including the regard many Americans have for their religious leaders.
We in turn, should not abandon them. We should not lose ourselves in gloom and doom forecasts of the demise of America. If the general moral tenor of society is important to us – and our Torah leaders have told us that it is – we will look for opportunities to interact with our neighbors, whether individually or through the power of the pen, to help them understand that not every moral issue should be up for grabs. We should not slumber between elections, springing into action only in the panic of the few days before a major issue is decided at the ballot box.
As Mark Twain might put it, rumors of the demise of old values are greatly exaggerated.