See No Evil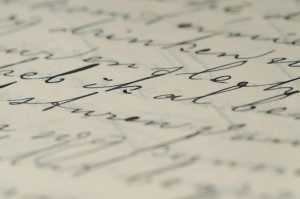 Forget four-dollar-a-gallon gas, the sundry financial crises, and the various looming threats posed by Russia, China, et al. One issue alone – the prospect of a nuclear-armed, apocalyptic Iran – dwarfs all else at present as the singular issue of ultimate consequence for us as Americans and, more acutely, as Jews. The consensus across the Israeli political spectrum and among many thoughtful observers in this country is that an Israeli strike against Iranian facilities sometime this coming autumn is a fait accompli; speculation revolves primarily around how events will unfold in the aftermath of such attack.
Can any reader recall another moment in the Nuclear Age as pregnant with threat as this one? Not even the Cuban missile crisis, when we were arrayed against a coldly pragmatic, albeit evil, Politburo, compares. What quality of character, then, ought Americans insist their leader possess, above all others, at such a defining juncture, at this moment of historical moments? My answer: the ability to recognize evil, and the resolve to act to vanquish it.
We can forgive Barack Obama his supercilious, humorless persona. We can even suffer his self-aggrandizing quest for the brass ring at the expense of the American commonweal. We cannot, we dare not, however, vouchsafe our future – our present! – to a virtual babe in the woods who is, by all indications viscerally incapable of recognizing evil and summoning the fortitude to strike out at it.
In just the past several weeks, we been witness to the latest manifestations of unadulterated evil in the Middle East, and it is instructive to observe the reaction thereto of a prominent denizen of Obama's thought-world, and a favored mouthpiece of his, the New York Times, the better to learn how the Annointed One himself approaches such matters. First there was the horror of a Palestinian run amok with a massive Caterpillar front-end loader, killing three, including a young mother crushed to death in her car as her infant sat unscathed in the back seat.
The Times' report on the rampage proceeded in a largely objective manner, laying out the sequence of events and describing the carnage — until the very last paragraph, that is. There, in the article's final two sentences, its Jewish author spoke volumes, mainly about her deep-seated biases and her shame over her religion.
She wrote: "Caterpillar equipment has a special resonance among Palestinians. Human rights activists have lobbied the company to stop selling its heavy vehicles to the Israeli military out of concern that they have been used to demolish Palestinian homes, uproot orchards and construct Jewish settlements in occupied land." Of what possible relevance could those words have in this story, other than to serve, in some morally grotesque way, as a justification for, and thus, an effective denial of, an unspeakable evil?
Fast forward two weeks to July 16, one of the sadder days in Israel's history, on which it offered up a monster, an unrepentant murderer of children, to be feted amidst pomp and fireworks by all of Lebanon as a national hero, embraced by Lebanon's president and prime minister and the leader of its Druze, all ostensibly of the anti-Hezbollah camp. All this in exchange for the bodies of two Jewish soldiers, effectively removing, cholilah, the incentive for future captors to preserve their Jewish prisoners' lives.
A New York Times piece on the following day was rather straightforward in its reporting, and is remarkable only for what it did not say. It blandly noted that "it took several hours for the military authorities to positively identify the soldiers' remains," but failed to explain that this was because, as Rabbi Yisrael Weiss put it, "if we thought the enemy was cruel to the living and the dead, we were surprised, when we opened the caskets, to discover just how cruel."
Nowhere in the piece was there mention of the fact that UN peacekeepers, the force that is charged with implementing the 2006 war-ending Security Council Resolution 1701 but hasn't, were filmed saluting the passing coffins of terrorists returning to Beirut as part of the swap. Missing as well was the fact that on the very day that the Lebanese government gave the murderers a hero's welcome, the Bush administration announced an increase of over 32 million dollars in aid to the Lebanese army.
And while the article quotes an Israeli Army statement that speaks of how the exchange "demonstrates a compelling moral strength which stems from Judaism . . ." there is no mention that the monster was formally pardoned by Israel as part of the deal, nor that he was permitted, during his incarceration, to marry, receive conjugal visits and earn a college degree.
The real outrage, however, appears in another Times piece entitled "Hero's Welcome Expected in Lebanon for Captive of Israel," penned, it would seem, by a social worker masquerading as a journalist. It is a piece, which, for full effect, was apparently intended to be read as mournful strains of violin play softly in the background, and preferably with a box of Kleenex in easy reach.
The author tells us that "Mr. Kuntar" – as in, you know, Mr. Smith or Mr. Jones, or, perhaps, Mr. Hitler – was born to a Druse couple who divorced when he was young, after which his mother died and his father remarried and left to work in Saudi Arabia. "Neighbors remember him as a quiet child. But as the eldest son without a father at home, he was difficult to control," the reporter-cum-CSW helpfully informs, and he "stopped attending school when he was 14," just as Lebanon's civil war erupted, and "many boys from troubled families were drawn into the conflict." Later on, "Mr. Kuntar went to the Israeli-Lebanese border after Israel invaded southern Lebanon" and he "returned deeply affected by the deaths he had witnessed."
The reporter has done us the service of providing a possible answer to the question posed by Smadar Haran Kaiser, whose husband and two young children were Kuntar's victims: "I will never forget the joy and hatred in their voices as they swaggered about hunting for us, firing their guns and throwing grenades. . . . It is hard for anyone with normal sensibilities to comprehend how someone can feel joy and hatred while smashing in the head of a four-year-old child. What kind of pathology can cause a society to celebrate such evil?" Per the Times, the response to her question might well be that all of Lebanon experienced unhappy childhoods and deaths that "deeply affected" them.
The writer isn't done just yet. He goes on to contrast Kuntar's sanitized version of the attack – revealing him to be a coward in addition to a vicious murderer – with that of "unnamed" Israeli witnesses. "Whatever the truth," the reporter intones, "the kidnapping of a child clouds Mr. Kuntar's supposed heroism." So, to summarize, whether this overgrown at-risk teen, so starved for love, actually murdered Jews is anyone's guess, but there's no question his heroism is, at best, "clouded." How generous. How depraved.
But why, one might wonder, are we imputing the Times' moral depravity to Barack Obama? Not merely because that newspaper is the unofficial print media organ of the latter's campaign, but because he shares the morally relativistic lens through which it views the world. A mere eight days after September 11, 2001, Obama wrote these words:
We must also engage, however, in the more difficult task of understanding the sources of such madness. The essence of this tragedy, it seems to me, derives from a fundamental absence of empathy on the part of the attackers: an inability to imagine, or connect with, the humanity and suffering of others. Such a failure of empathy, such numbness to the pain of a child or the desperation of a parent, is not innate; nor, history tells us, is it unique to a particular culture, religion, or ethnicity. It may find expression in a particular brand of violence, and may be channeled by particular demagogues or fanatics. Most often, though, it grows out of a climate of poverty and ignorance, helplessness and despair.
The above paragraph, which, couched in psychobabble, is nothing less than a defense of those who perpetrated the single greatest terrorist horror in any of our lifetimes, penned as countless bodies still lay strewn among the smoldering remains of the towers, is the root of everything Obama says or believes about foreign policy (and many elements of his domestic one as well).
Insisting on negotiating the nuclear issue to death as Iranian scientists go to work each day to complete their project, giving full faith and credit to the misconstrued and discredited NIE report on Iran's intentions, listening to advisors who insisted the Syrians weren't building a bomb with North Korean help, until Israel destroyed the non-existent facility – all of this and more can be traced back to what Obama wrote in that paragraph.
There's a reason Hamas wants Obama to win — and you can fume and rage all you want, but it's true and I sense that many Jews, in the Nathan Diament kishkes test, know it's true. Yes, I know, Hamas "retracted" their endorsement when Obama said all those wonderful things at AIPAC that he later said he never meant; boy, does this get dizzying ! The reason Obama is Hamas' man is that they understand what Obama is about far better than any of us.
They know that, of course Obama isn't pernicious and venal, and of course he isn't anti-Semitic or Muslim or any of the other slanderous rumors that Obama tirelessly ascribes to those who oppose him; any reasonably well-informed and well-adjusted American knows that too. Desperate for us not to discern what Hamas already knows, Obama turns to his advantage these outlandish, viral e-mail campaigns against him as a very convenient smokescreen for the real problem.
All this is irrelevant to Hamas. All they need Obama to be is precisely what he is — incapable, due to ideology or naivete or both, of recognizing evil and confronting it. That's all the carte blanche needed by Hamas and Iran and all the other evildoers — yes, there's that word that liberals gag on and is an everlasting contribution of George W. Bush and Reagan before him to the American political vocabulary.
Mr. Obama may well have what it takes for a great career as dean of the Columbia University School of Social Work, and we in the American electorate ought to work hard to ensure that he realizes that potential for greatness. At this ominous moment in history, as our thoughts turn heavenward, we must hope that this man, so fundamentally incapable of calling evil by its name, is kept far from the Oval Office.
So as not to conclude on such a downbeat note, one thought occurs as to how Mr. Obama might yet prove himself ready to be our leader for these times, by displaying the merest modicum of moral courage. All he needs to do is, upon journeying to Ramallah to meet with Palestinian president Mahmoud Abbas, ask the latter this simple question before the world media: "Mr. President, last week you offered 'congratulations to the family of Samir Kuntar, the chief of Arab prisoners,' and your Fatah party sponsored celebrations of his release across the West Bank. Why?"
A slightly different version of this article appeared in the July 23 edition of Hamodia.