The Post that Wasn't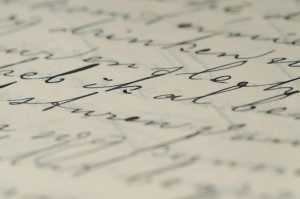 When I wrote two weeks ago that I was "back," and hoped to resume posting more frequently, I also wrote that I planned a post on "Michael Bloomberg, Barack Obama, the Foreign Intelligence Surveillance Act, and telecommunications." That post never materialized, simply because I waited to gather information. A good friend of mine is a strong left-winger, and I knew that once he had a moment he could fill me in on "the other side of the issue." The result of that conversation is that the post I had contemplated won't be written. My initial understanding of the subject was wrong; once corrected, I can't see a particularly Jewish spin to one side of the issue over the other.
Not only information, but misinformation, can spread quickly once published. Yes, the writer can look foolish once shown to be wrong, but it's also all too easy to "stick to your guns" and not publish the correction with nearly the prominence needed.
Just think for a moment about the damage done by the myth of the "shooting" of Mohammed Al-Dura, which I put in quotes because of the very serious possibility that he was never shot at all. It was published worldwide, and even Jewish "leaders" rushed to take Israel to task. [Even had a child been shot by Israeli troops, it would only have been an accident caused by the willingness of terrorists to use children (intentionally) as human shields.] But, in fact, if he was killed at all, the gunfire didn't come from the correct angle to be Israeli. And the tapes now shown (we still have not seen it all) make it clear that this was a staged event, one of a series of staged events filmed that day.
It should be obvious that Cross-Currents won't try to create a myth, especially on such an incendiary issue. But nonetheless, even inadvertent errors of fact can color opinions (personally, I don't believe the myth that Senator Obama is Muslim has any "traction" and warranted Mayor Bloomberg's comment, but here again, I could be wrong). It's always worth it to wait a few days, and get the facts straight before wasting pixels on misinformation. On that, there is most definitely a Jewish side to the issue — one that speaks for patient, careful judgment.