Proud to be a Hirschian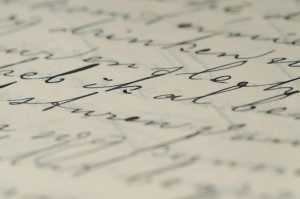 "I don't care what group you identify with, as long as you are ashamed of it." There is much wisdom in the throw-away line with which Dennis Prager frequently challenges audiences to admit to the flaws of the groups with which they identify.
Of the many labels that doggedly pursue me, there is only one that I am not ashamed of at all. I am a Hirschian, and proud of it without reservation. I believe that his vision for living a Torah life is at least as viable today as when he described it, if not more so.
It took me decades to realize it, and years more to openly embrace it in a community sometimes hostile to its implications. Today, I can think of no more honorable distinction than to be considered a follower of Rav Samson Raphael Hirsch (RSRH) zt"l.
The bicentennial of the birth of RSRH, brought many tributes, although with much hedging. According to one report, a rav at Khal Adath Jeshurun argued that in the absence of RSRH himself, his teaching could not be followed, and Torah Jews should turn to contemporary gedolim for guidance (presumably different) on those issues. A cover story in Mishpacha implied that RSRH served as a role model primarily for scientists and doctors, and placed far more stress on his impact on organizations like Agudah, Bais Yaakov and the Eidah HaCharedis. Even the forever-insightful Rav Moshe Grylak saw the need to move on. "Although Rav Hirsch's Torah and his worldview are still relevant to portions of our community even today, they have lost their relevance for some. A new generation…requires a new language to kindle in its heart the flame of Torah that is barely flickering."
I do not understand the hesitation. "Still relevant" is a wussy understatement. To many of us, RSRH has no peer in giving voice to the way we understand our role as Torah Jews, and how Torah works to better ourselves and the world. Lost its relevance? All those I know who have studied RSRH seriously are struck by how much more relevant his thought is today than when he committed it to paper a century and a half ago. If his thought hasn't kindled the hearts of some of the at-risk adults about whom Rav Grylak speaks, it is only because they have not been exposed to it.
I am a Hirschian (at least in my own non-authoritative and perhaps highly personal way of understand the term) because:
In three decades of trying to explain Torah Judaism to brighter frum students, to non-frum skeptics, and to non-Jews, the works of no other thinker has been as valuable as those of RSRH in explaining the overall telos of Torah life. Without Ramchal and Maharal, I could not explain the Torah universe; without RSRH, I cannot convey the individual.
Only in the works of RSRH are major themes of modernity – free will vs. scientific materialism; nationalism; universalism; sensuality; the esthetic; totalitarianism – not only discussed, but shown to be focal points of the Torah's instruction.
Major sections of Torah literature simply have no consistent, systematized approach outside the writings of RSRH. I have hundreds and hundreds of beautiful vertlach and longer insights on Chumash Vayikra, but no one besides RSRH takes all the details of the Mishkan, all details of every korban, and combines them in a unified whole. For people like myself who are challenged by others, sometimes smirky and sometimes sincere, to make sense out of individual sections of the Torah, no one comes close to RSRH. Whether to believer or agnostic, RSRH's approach to symbolism in particular almost never fails to elicit interest and spark thought in the listener.
Most importantly, many of us somehow sense within our souls that the world as a whole is a beautiful place. We believe that many people we meet outside our community live lives of value and integrity, and desperately attempt to connect with G-d. We believe that the trajectory of human civilization has been, on the whole , in a forward direction, rather than the reverse, despite many setbacks and disappointments. We believe that there are truths to be discovered (the yesh chochmah bagoyim of the Gemara) by exposure to general culture. We have discerned in our own lives that the Torah has much to offer all of humanity, not just with the advent of Moshiach, but even today.
We also fully believe that Torah can and must illuminate every (permissible) nook and cranny of the planet, that there is a way to be a Torah attorney, a Torah carpenter, a Torah journalist, a Torah politician. These are not bedieveds, but for the right people, lechatchilas. We find no one who writes as much and as convincingly about the mandate for Torah Jews to bring Torah everywhere than RSRH.
Lastly, in a Torah world that increasingly opts for limitation, restriction and a narrowing of creativity, individuality and world view as the best way to avoid problems, many of us sense that outside of Israel, this is not the best way to go. We are buoyed by the great vision of RSRH, and reminded of the way Rav Shimon Schwab zt"l once said that Torah Im Derech Eretz: "means the Torah's conquest of life and not the Torah's flight from life. It means the Torah's casting a light into the darkness rather than hiding from the darkness. It means applying Torah to the earth and not divorcing it from the earth."
Now, as never before, I am proud to be a Hirschian.