Prisoner Exchanges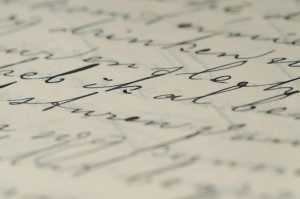 Israeli Defense Minister Ehud Barak has stated that Israel must do everything in its power to bring back Ehud Goldwasser and Eldad Regev, regardless of whether they are dead or alive. From his statement, it appears that he makes no distinction between the two cases. Hizbullah, it would appear, has not even been required to provide evidence of their status as a precondition for negotiations.
Even if the two men are no longer living, chas ve'shalom, we should seek to bring them to Jewish burial, and in the case of Goldwasser to prevent his wife from being an agunah. But why can't Barak, the families of the two men, and the cabinet, acknowledge forthrightly that there ought to be a big difference in the price to be paid in the two cases. By acting as if there is not, are we not in effect encouraging the captors of other soldiers, like Gilad Schalit (who is known to be alive), to make no effort to keep them alive. After all, if we make no distinction between dead and live Jews, why should Hamas or Hizbullah.
And might we not expect from Barak some acknowledgment that not every price is worth paying. In the case of the proposed Hizbullah exchange, for example, Samir Kuntar, the brutal murderer of 4 Jews, has already vowed to return to war against Israel, if released. And by returning him, Israel gives up its last bargaining chip for information about Ron Arad. Different questions of proportionality can be asked about the exchange of Gilad Schalit for hundreds, if not thousands, of Palestinians with blood on their hands, who are likely to return to the path of terrorism against Israel.
These issues are widely discussed in the responsa literature, and have, unfortunately, come up many times in the Jewish history. I wonder whether anyone in the Torah world has attempted to offer guidance in this area or whether the government sought such guidance. My suspicion on both accounts is: No.