The Goal is Ahavas Torah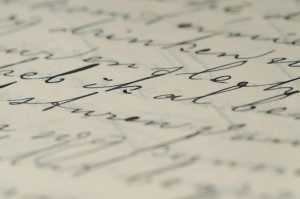 One of the defining characteristics of any community, and especially a Jewish community, is the provision of education to its young. R"Yehoshua ben Gamla instituted the first system of public education anywhere. But for him, the Gemara (Bava Basra 21a) tells us, Torah would have been forgotten from Israel.
What did he do? He decreed that every Jewish community must appoint teachers for children from the age of 6 or 7.
That was the model followed by Jewish communities everywhere until very recently. Each town in Eastern Europe, for instance, had its own cheder, in which all the boys in town attended until around bar mitzvah age.
Today, however, our education has been privatized. Educational institutions no longer belong to the community. They are private businesses. And as with any business, it is natural for each owner to place his own profits and honor over the needs of the larger community.
Not every head of an institution can be expected to act with the altruism of Reb Shraga Feivel Mendlowitz. Reb Shraga Feivel Mendlowitz treated Yeshivas Torah Vodaath as a neighborhood yeshiva, open to all the boys from that neighborhood. When Yeshivas Chaim Berlin opened its doors, Reb Shraga Feivel sent the boys who lived closer to the new yeshiva there, and even directed some of his largest supporters to Chaim Berlin because they lived closer to Chaim Berlin.
Reb Shraga Feivel saw himself as responsible for the advancement of Torah, not just for the particular institution with which he was affiliated. So when Rabbi Aharon Kotler arrived in America, Reb Shraga Feivel sent Reb Aharon his finest bochurim.
Privatization of education makes it impossible for the chareidi community to plan and create an educational system that will serve the needs of all its children. The fate of many children depends on whether their needs coincide with those of a particular institution.
Privatization has also led to intensified competition between educational institutions at almost every level and for both genders. That competition brings in its wake increased prestige or stigma with matriculation at particular institutions. Both Jerusalem and Lakewood have experienced situations in which girls who should be in 9th grade have found themselves sitting home with no place in school. In many cases, the problem was not that there were no schools willing to take the girls, but that they or their parents felt that the humiliation of attending a particular school would be too much to bear. Such stigma never attaches to a neighborhood school.
Once the gates are open to competition between institutions to be the "best," there inevitably follows the search for some ostensibly "objective" measure that will demonstrate superiority. For a cheder it may be the number of pages of Gemara covered in a zman, and for a yeshiva gedolah how few. (Both trends, incidentally, represent dramatic reversals of older models.)
As the competition expressed in the amount of material covered jumps in the chadorim, the number of boys left behind also jumps accordingly. Many boys who cannot keep up become frustrated and stop trying. The costs of the increased competition have been recognized by veteran educators. One menahel of a yeshiva asked Rabbi Yehuda Michel Lefkowit whether he could use small doses of carefully supervised competition to raise the level of learning in his yeshiva. Rav Yehudah Michel told him no.
Rabbi Tzvi Greenbaum, the director of Lev L'Achim's Lev Shomaya program, recently told me that it is very rare to find a boy who has dropped out of the system who can make a decent laining on a Gemara. (Yes, I also know of plenty of exceptions.) That means, Rabbi Greenbaum explained, that these boys have no connection to Torah texts. As a consequence, they are much less bound to the community.
One does not need experts to realize that a boy who sits in class all day from fifth grade without understanding what is going on will be miserable and quickly lose his motivation. Ahavas Torah is impossible for him because he has never experienced any joy in learning or the satisfaction of mastering a sugya. He will come to feel trapped by a system that seems to hold out the promise of only more failure in his future and become a prime candidate for dropping out.
Many boys could be saved by nothing more than slowing the pace a bit in the earlier grades, and placing a greater emphasis on instilling ahavas Torah rather than covering ground. Others — and their number is not small — need special frameworks, employing more innovative teaching methods so that they can establish the foundations in Torah learning necessary for future success and love of learning.
That is where our responsibility as a community comes in. Just as R' Yehoshua ben Gamla saw a situation in which there was no one to teach orphans and created a system of public education so the gedolei Yisrael today have said that it is a mitzvah incumbent on each city to ensure that such frameworks are available.
Catching boys at an early age, before their hormones have kicked in and they are drawn to every trap awaiting them, is far easier than trying to bring them back into the fold after they have slipped away. A penny of prevention is truly worth a pound of cure.
I recently visited a school for such boys below the age of bar mitzvah. One of the rebbes is himself a dayan. He proudly showed me the looseleaf notebooks his talmidim have assembled that clearly reflected their grasp of the material. The common element in all the classrooms was the enthusiasm of the talmidim, an enthusiasm that can only come from feeling a clear grasp of the material.
The principal told me about one father who resisted sending his son to such a mechinah for yeshiva ketana, fearing that his son and the family would be stigmatized. The principal invited the father to go with him to Rabbi Aharon Steinman. Rav Steinman asked the father, "Would you prefer that your son be a ba'al mum (a cripple)?" Today that young man is considered one of the outstanding bochurim in one of Israel's most prominent yeshivos.
Following our celebration of kabolos HaTorah, it is fitting that we all ponder our communal responsibility to ensure that all our children are filled with ahavas Torah and do not feel like they have been left behind in a race.
This article appeared in the Mishpacha, on June 11, 2008