The late Tommy Lapid and Dylan Thomas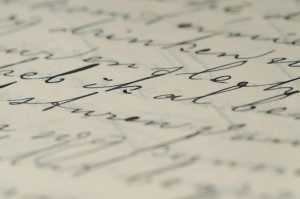 29 b Iyyar
For several years I was a part-time, self-appointed, undercover agent, infiltrating the Shinui party organization in Netanya. I thought about this on Sunday, 27 bIyyar, when during a two-hour drive south I listened to several radio programs devoted to the Shinui party head, Yosef Tommy Lapid, who had passed away that morning and whose funeral was to be the following day. There were interviews with those who knew the late Tommy Lapid including R.Arye Deri, R. Israel Eichler, and Ruth Sirkis (who collaborated with him on Paprika, a [kosher!] cook book of Hungarian dishes.)
Back in the 2003 election, when Lapid's Shinui party garnered 15 Knesset seats on an anti-clerical platform, I had become curious, and wanted to understand what were the main beefs that Shinui voters had against religious Jews. So I began attending the local party meetings, incognito. I discovered that …..
….most Shinui members, at least the ones in Netanya, did not hate haredim per se. They were against some amorphous "religious coercion" they could barely define. In Netanya there was almost no anti-haredi feeling, partly due to the fact that everyone in the region comes into contact with haredim because the Laniado Hospital run by Sanz hassidim is the only game in town, and the overwhelming majority of people have had good-to-excellent experiences dealing with the staff.
It wasn't easy to keep my identity secret. I used my maiden name, but when I got phone calls at home for "Cheryl" family members were puzzled and told the callers they had a wrong number. I insisted on paying my dues in cash, because my checks had my real name. Luckily, my Shinui comrades did not discern I was wearing a wig. I was so successful in my disguise, and so regular in my attendance, that the activists asked me to join the Shinui list that ran in the local elections! ( I declined).
Back to Tommy Lapid and the radio interviews. R. Eichler did not employ the term tinok shenishba, but he emphasized that Lapid never saw tefillin until he was in the army and thought they were part of the army equipment. Arye Deri, who said he planned "im yirtze Hashem" to attend the funeral, had to spar often with Tommy Lapid and Deri admitted that sometimes he had to hold tight to his chair in order not to jump up at the outrageous insults he heard from his interlocutor. Deri said he managed to salvage one televised interview by saying that he learned in Yeshivas Hevron that when it comes to Holocaust survivors, their place in Heaven is assured, and we don't argue with them. Deri insisted:
I can say about Tommy Lapid: "piv v'libo shavim" – he didn't dissemble, but was frank and honest.
This reminded me of a commentary by Yad Haketana on "You shall not hate your brother in your heart." (Lev.19:17) Yad Haketana says that
anything which you keep in your heart grows in a deep way. If you hate someone in your heart and you refrain from telling him, and you don't try to salve it, it will grow until it consumes you. If you tell the object of your hatred that you hate him, at least this has the virtue of preventing the hatred from increasing; it won't become stronger. Another advantage is that if you tell him "I hate you" at least there is contact between you.
Yosef Tommy Lapid didn't hate in his heart; he broadcast it. But I am not sure he really even hated haredim.
Deri concluded that he hoped and prayed that Lapid's son, Yair, would say kaddish at the graveside, and indeed he did. BTW Yair's book on the Bible, HaGiborim Sheli, has been on the Israeli bestseller list for 3 months and is currently in 6th place.
Yair Lapid was asked by his mother (author Shulamit Lapid) in a Der Spiegel English-language interview, why he wrote a book about the Bible.
His response: "Because Dad wanted nothing to do with the Bible."
Several years ago I was asked to debate Lapid in the pages of the Jerusalem Report. In my segment I issued an invitation to him to visit Kiryat Sanz to see how haredim handle the challenges and problems of modernity. He protested, "You think that you will give me gefilte fish and Shabbat wine, and that will win me over. What can I do? I love shrimp." I retorted, "I didn't invite you for fish, but for facts." A friend of mine who read the debate, opined that here was a person who wrestled with his Judaism. Better than someone who is completely indifferent and blase.
Some family and friends insisted I be silent and not write about someone they term a "rasha." But when I encounter someone who is anti-religious, I wonder what I (we) may have contributed (inadvertantly) to that person's antipathy to Jewish tradition.
In addition to recitation of kaddish, Tommy Lapid had specified that his son recite, in Hebrew translation, the Dylan Thomas poem that describes this irascible personality. "Do not go gentle into that good night, rage rage against the dying of the light…"