Stop Calling Us 'Ultra-Orthodox'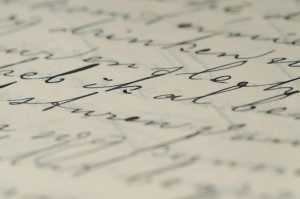 This is the excellently-expressed sentiment of English writer Abbott Katz, appearing in this week's Forward.
"Ultra" — the modifier of choice for a press hawking its smudged cartography of Jewish religious life — has enjoyed a long, wearisome, dubious run, and it isn't recusing itself from the discourse any time soon. The Jewish religious world occupies a bewilderingly disparate space, to be sure, but mapping its turf begs a measure of precision of which the media's collective instrumentation seems largely incapable — and "ultra," with its Latinate tinge, redolent of cultic cadres pushing their faith to mysterious extremes, badly misreads the coordinates.
Most complaints about the use of the "Ultra" modifier stop there — pointing out that the term is both inaccurate and pejorative, and seems to lump Satmar Chasidim together with Kahanists and Yigal Amir. But Katz takes his case a step further, pointing out that the use of any modifier on the term Orthodox implies that we are in some way not the original or genuine article.
After all, if there are ultra-Orthodox Jews, then there are merely Orthodox ones as well, and what makes the recourse to "ultra" so pernicious is its very status as prefix, a descriptive tack-on to a more primeval, integral Judaism of truer provenance. Orthodox Jews seem to be seen as marking the spiritual baseline, while the "ultras" are typed as a kind of fanatic insurgency, sparse but dangerous.
Katz proceeds to point out that the Charedi community represents the traditional form of Jewish practice. There is no substantive difference, he says, between Rabbi Moshe Schreiber, the Chasam Sofer, labeled as the "founder of ultra-Orthodoxy," and his father-in-law Rabbi Akiva Eiger, or what was considered normative Judaism in the preceding centuries. This point is so obvious that one wonders why it isn't mentioned more often. Who could argue that an Orthodox synagogue with a 4-foot tall Mechitzah (divider) and an open parking lot on Shabbos is at one with Jewish tradition, while a traditional shteibl is a departure?
Perhaps it is because we often see modifiers applied to "Modern" Orthodoxy as well. But you usually see the use of "Modern" when required to refer to that segment in contradistinction to the Charedim, while the "ultra" pejorative is far more universally used. Google turns up 150,000 matches on "Modern Orthodox" versus more than half a million references to "ultra-Orthodox."
The truth is that the term "Orthodoxy" is itself a label. Rabbi Shamshon Rephael Hirsch wrote in 1854 that "…it was not
'Orthodox' Jews who introduced the word 'orthodox' into Jewish discussion. It was the modern 'progressive' Jews who first applied the name to 'old,' 'backward' Jews as a derogatory term. This name was… resented by 'old' Jews. And rightfully so…"
First and foremost, we are all simply Jews. Labels, "denominations," personal beliefs and levels of observance do not change this basic fact. And it is the Charedi community that, at least in its own opinion, is simply trying to live in accordance with the vision of our mutual forebears. To call them/us "Charedim" or simply "traditional Jews" is both accurate and acceptable — even "Orthodox" implies something inaccurate, much less the "ultra" pejorative.