Right Problem, Wrong Solution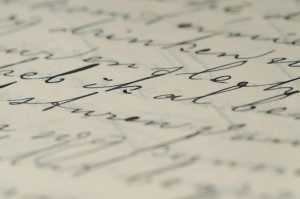 In a guest column in the Jerusalem Post, Rabbi Murray Singerman argues that "We Jews are too dedicated to defending theological turf." He suggests that the divisions within Judaism are a major cause of assimilation: "When the decibel level of strident carping drowns out the beauty and positive values of all streams of Judaism, outsiders will choose to remain on the outside, and those on the way out will quickly join the ranks of the unaffiliated… For the sake of the future of the Jewish people, it is time for our rabbinic leadership to reach out to other denominations and find the will to pray together in one sanctuary."
When I reached the end of the article, I noticed that the author was described as "a businessman in Baltimore." At that point I scrolled back and noticed his name. I know him primarily through his daughter, who was my wife's student. This well-written, well-argued opinion piece is only what I would expect — as they say, the apple doesn't fall far from the tree. It is unfortunate that what he argues for so eloquently strikes me as a road to nowhere.
You can't wallpaper over the cracks in Jewish unity. The divisions between the definitions of "Judaism" are far too real, far too serious, and far too wide. And furthermore, he presents no evidence to support his novel assertion that these divisions contribute negatively to Jewish affiliation.
A few weeks ago, the Jerusalem Post published another article with a similar, and what might appear to be an even more ambitious goal: that for the benefit of both the Conservative and Reform movements in Israel, the two should merge. A comparison of the reasoning in the two articles, however, demonstrates that it is the latter which makes the more cogent argument.
The truth is that Rabbi David Forman, of Israel's Reform movement, is simply repeating a suggestion that he made two and a half years ago. He makes several points to support his case. First, he argues that regardless of the distinctions between their positions at the theoretical level, on a practical level the two movements observe Judaism in almost exactly the same way. To objections from Conservative rabbis that their movement is "far more traditional," he responds: "my Conservative rabbinic colleagues suffer from a delusion of traditional grandeur."
For example, one critic responded that the Conservative youth movement (Noam) observes Shabbat and kashrut, unlike the Reform youth movement. All four of my children were active in Noam. If their friends' and their parents' religious behavior is any indication, then I can categorically state that — with rare exceptions — the level of the Conservative movement's members' personal observance in no way matches the standards of traditionalism that Conservative rabbis pretend to be the case.
Having thus repeated an argument from his previous article, Rabbi Forman then makes what, for him, is a new point: that the Reform movement's positions of today are destined to be the Conservative positions of tomorrow. While it may be new for him, in reality this burst of insight is over a century old. Shortly after the founding of the Jewish Theological Seminary in the late 19th century, Rabbi J.D. Eisenstein declared that "in my opinion, the objective of Conservatism and the law of the Radicals [Reform] leads to the same path, the only difference between them is time." Forman is all too happy to testify to the accuracy of those words:
WHATEVER COMPLAINTS the Conservatives have against Reform changes in the tradition, they eventually follow suit. The Conservative movement followed Reform's lead by instituting egalitarianism and ordaining women — both in Israel and abroad — despite its once-resolute opposition to such far-reaching changes in halacha. And, in the States, there are cracks in the once impenetrable Conservative wall, with musical instruments used to enhance Shabbat services, the ordination of gays and lesbians, and even some grudging recognition of children of patrilineal descent as Jews.

Would the Conservatives here deny that one of its own rabbis performs same-sex marriages, or musical instruments are played in some of its synagogues on Shabbat? Conservatives, on both sides of the ocean, are fast becoming a mirror image of Reform.
Having made his case that the two movements already behave alike at the practical level, and that the Conservatives are following Reform's lead on the doctrinal level as well, he then argues that a merger in Israel will pool limited resources now squandered in needless competition. "Why fight over essentially the same constituents by opening competing synagogues in the same cities and towns? Why have two educational campuses?" Acknowledging (with surprising candor) that "the most liberal count of Israelis who consider themselves Reform or Conservative does not exceed a few thousand," Forman concludes that a merger is the best way for them to have a significant impact — as he concluded his first article on the subject, "working together as one unified movement might, at the least, secure us a place on the religious playing field."
While most of Rabbi Forman's article may be repetitive, Rabbi Singerman's has the far more serious flaw of being simply wrong. He is unable to claim that there are few real differences in the Jewish observances of the average Reform (or Conservative) Jew and the average Vizhnitzer Chossid, much less to bridge the theological chasm that divides them. And worst of all, he is unable to present a demonstrable benefit to be derived from following his advice.
Unable, as I said, to demonstrate a lack of practical or doctrinal differences, instead he attempts to minimize the divisions through exaggeration and even mockery:
Consider these disturbing scenarios: Most Orthodox rabbis would sooner close the doors of their synagogue than permit a Conservative, Reconstructionist, or Reform rabbi to speak from the pulpit and violate its sanctity with "heretical" non-Orthodox teachings.

Many Reform rabbis will officiate at an interfaith wedding alongside Christian clergy but refuse to stand under the huppa next to a Conservative or Orthodox rabbi and condone a halachic wedding contract of kinyan, or acquisition.

At its biennial convention in 2005, the Conservative rabbinical association debated in earnest whether to expel traditional, non-egalitarian congregations from the United Synagogue's highly trumpeted, pluralistic "tent of Conservative Jewry." One rabbi referred to non-egalitarian services as "immoral" and "misogynistic."
It is certainly true that a Reform rabbi would be a most unlikely teacher in an Orthodox congregation. I'm no fan of translated terms either, but if we are to put the word "heretical" in quotation marks in this instance, then when can the word ever be used without them? And, of course, it's a two-way street. You're not going to see Orthodox Rabbis welcomed into Reform congregations to promote the idea that Commandments are mandatory. [Reform will invite Orthodox speakers, but often because they value learning about other religions.]
While I am hardly qualified to make any definitive statements about Reform clergy, those that I know take pluralism relatively seriously. If one of their congregants were to marry a Conservative Jew who wished to have a traditional kinyan during the chuppah, I don't think it likely that they would refuse. And as for the sentiment that non-egalitarian services are "misogynistic," I am reasonably certain that Rabbi Forman would affirm with enthusiasm that one will find similar sentiments throughout the Reform movement.
The fact that Rabbi Singerman finds these differences "disturbing" does not entitle him to pretend that rabbis are merely "defending theological turf," much less "mark[ing] their territory, beat[ing] their chests, [or] bellow[ing] a warning." These are sincerely held positions of sincere, thinking Jews, and I acknowledge the sincerity of the Reform rabbi's belief in egalitarianism as I do the sincerity of the observant Jew's belief in the obligatory nature of Halachah. This is the reality of the Jewish world today. Deal with it.
Singerman then argues that these differences alienate unaffiliated Jews. "When the decibel level of strident carping drowns out the beauty and positive values of all streams of Judaism, outsiders will choose to remain on the outside, and those on the way out will quickly join the ranks of the unaffiliated."
While I could not dispute this effect if he were accurately describing the reality, I do not believe that he is. Children in cheder schools are not taught the beauty of Judaism with generous doses of "intolerance and fraternal hatred." When I began studying in Ohr Somayach, I only learned that the Orthodox don't think a [Conservative] JTS ordination is legitimate because a Conservative co-worker (whose nephew was studying in JTS) told me so. It simply isn't part of the program.
Meanwhile, I think the case could be made — and at least circumstantial evidence presented — that the opposite is true: that a forthright acknowledgment of our differences works against assimilation. A feminist can reject Orthodoxy but embrace Reform, while one turned off by Hebrew school can do the opposite.
So Rabbi Singerman dismisses legitimate differences, and exaggerates (to some extent) the level of gratuitous intolerance. He then proposes "solutions" which appear likely to do more harm than good.
In 2001, a group of Jerusalem residents created the first Modern Orthodox Partnership Minyan, which seeks to readdress the role of women in the synagogue within the strictures of halacha. As in any Orthodox service, the Partnership Minyan consists of 10 men, separates men and women with a mehitza, or barrier, and uses traditional Orthodox liturgy. Yet it allows women to participate fully in the Torah reading as readers and recipients of aliyot, and to lead certain parts of the service. Female participants deliver sermons and lead classes for the congregation.
He argues that this solves a problem — I think it could be argued that it does the opposite. To me, a minyan of this nature sends the message that "yes, we agree Judaism is sexist, but we're going to do the best we can with it." That is a message that hardly stirs the heart with Jewish pride. Why shouldn't we be honest? The Torah acknowledges — and celebrates — the mental, physical and emotional differences between men and women, and responds accordingly. A friend of mine, living in Passaic, noted that the "women's prayer groups" sprouting up in his area tend to attract women of a certain, limited age group. Their seminary-educated daughters, by and large, lack interest. While there is an obvious conflict between modern feminism and the ageless dictates of the Torah on this issue, it is not at all clear to me that it is appropriate to even give the appearance of the Torah "giving way."
Similarly, what he calls "another promising development" within the Conservative movement is something that many within the movement itself now consider a mistake. He celebrates the publication, 10 years ago, of a prayer book "which embraces pluralism and a variety of acceptable approaches… by offering alternative texts." [First of all, this is within the Conservative movement. Again, does he imagine that Reform Jews from Cincinnati can share the same prayer book with the Vizhnitzers?] I am not finding the quote I'm looking for at this moment, but I recall that at the latest convention of the Rabbinical Assembly, much was said about the decline of the movement being the result of trying to be all things to all Jews, and that their new goal should be a "leaner, meaner" Conservative movement with a more committed core. The prayer book lauded by Singerman isn't the solution, it's a symptom of the problem the Conservatives are having.
Real problems demand real solutions. Wallpapering over the cracks won't make them go away.
Calls for "unity" of this nature remind me of the lesson of the Kotzker Rebbe. He quoted the Medrash which says that G-d consulted with Truth, Peace, Kindness and Charity before Creating the world. Kindness and Charity said that He should Create the world, as people would do both. But Truth and Peace argued against, because they accurately predicted that this world would be filled with falsehood and strife. So G-d, says the Medrash, tossed down Truth, and Created the world.
But, asked the Kotzker, what about Peace? It still argued against creation! The Kotzker, with his typical penetrating insight, offered a solution which is both simple and exceedingly profound:
Without Truth, Peace is easy to achieve.