Outside the Pale – Responding to Readers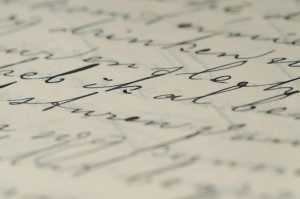 Let's say a person lives in Williamsburg, sports a shtreimel and long, curled peyos, and his father was the gabbai for many years in Rav Yoelish's beis medrash. All his forebears in recent memory hail from Satu Mare, Hungary. On the other hand, he drapes an Israeli flag outside his apartment (and lives to tell about it), and swears allegiance to the Lubavitcher Rebbe. Is he a Satmar chusid?
My intention is not to be facetious, but to begin answering some of the concerns of readers over the last days. Dr. Shapiro pointed out what he thought was a blatant contradiction in two lines of Rabbi Leff's review. Rabbi Leff calls certain positions "outside the pale," but then goes on to say that rabbinic authorities are not conclusive as to whether these views are heretical or not. So which is it? Are these views kosher or treif?
I offered a resolution, of sorts. I argued that the contradiction vanishes if one assumes a difference between what is "heretical" and what is "unacceptable." Rabbi Leff was saying, I believe, that some beliefs may not be heretical, but the voices that have rejected them have been close to unanimous. In those cases, maintaining such beliefs is "outside the pale" of Jewish experience. The community has the right to regard them as foreign, rather than merely different.
Back to our confused chosid. His neighbors will never succeed in persuading a court to order him to cease and desist from calling himself Satmar. On the other had, he could know shas and memorize Al HaGeulah V'Al-HaTemurah, but he won't land a job teaching at Torah V'Yirah. He has the right to call himself whatever he wants; others have the right to ignore his declaration. Debating who should, and who should not, use the name Satmar will be of little consequence. His neighbors will simply see him as outside the pale. Rabbi Leff, it seems to me, makes the parallel argument regarding beliefs that push the envelope. Except for principles of faith, we don't legislate beliefs. People can follow minority opinions in midrashim and in medieval philosophy. The price that one pays for such beliefs is that his thought-system is at variance with the near-unanimous collective experience of generations of Jews. Others may regard him – like our maverick Satmar – as foreign to their experience of Judaism – and with good reason.
I was pleased to see how many readers actually agreed with my main point, despite reporting that they were disturbed by what I wrote! They accepted the distinction between heretical and unacceptable, but were disturbed by where it might lead. Their concern is well-placed; I am also worried. The fact that it makes people uncomfortable, however, does not diminish its reality. If there are positions that are indeed unacceptable, worrying about the slippery slope is not going to make those positions kosher for mass consumption.
Yes, the construct lends itself to abuse. There will be groups that argue that anything but their hashkafa, their halachic practice, is beyond the pale, and foreign to all of Jewish thought and experience. But they will do this regardless of what I write in my article! And they will be patently, demonstrably wrong. So I am not as worried about them as others are.
Are people who believe in a universe older than 6000 years, or that the mesorah of Chazal did not necessarily extend to matters of science, beyond the pale? They may indeed (as Rabbi Natan Slifkin pointed out) be beyond the pale of certain communities, particularly in Israel. But given the sheer number and stature of those who held these positions (Warning: we are NOT going to open this up to a rehash of the merits of Rabbi Slifkin's case), anyone arguing that this is beyond the pale is simply wrong. (Of course, there are those who argue that such beliefs are worse than beyond the pale. They claim that they are downright heretical, since contemporary gedolim have determined that the previous gedolim are wrong, or that they are no longer appropriate after we've been enlightened by the Ari, or because contemporary gedolim are not pleased with them, so espousing them is the equivalent of disgracing and disparaging chachamim. That claim is not up for discussion here. Suffice it to say that when I discussed this approach with one of my –alas – unnamable rabbeim, his response was a terse "That's silly. You certainly don't have to believe that.")
Rabbi Leff's argument (if I have understood him correctly) is that some ideas run counter to what all groups in memory, current and past, have always believed, and these ideas are indeed beyond the pale. I agree with the reader who wrote about someone who maintains that all of Bereishis is allegorical, including the lives of the avos. Such a person maintains a belief that is beyond the pale, even if it might be argued that it is not heretical. (The signatories to the cherem of the Rashba against the study of speculative philosophy by young students apparently felt the same way. They pointed with derision directly at those who claimed that Avraham and Soro represent form and substance, and were not historical figures.) Someone who believes that G-d has no knowledge of human volitional acts may be said to live on a different Orthodox planet, even if he can point to the Ralbag holding the same. Anyone who believes that "where there is a rabbinic will there is a halachic way" (subsequently repudiated by the original author of those words) can be said to live outside the boundaries of Orthodoxy in general, even if someone will prove that the position is not heretical. No significant part of the educated Orthodox world ever did, or ever would countenance such a position. Anyone who believes that halacha was sexist in the past, and that our duty today is to atone for the sins of our ancestors and put men and women in equivalent roles is, in my opinion, cut of the same cloth as the other examples. So is anyone who believes that halacha is arrived at by identifying all possible halachic positions that have been voiced, and choosing the one that fits your needs.
Do I have a satisfactory litmus test of what is in, and what is out? No I don't. Not having an airtight definition does not mean that the construct is not valid. Get used to it. We don't have the answer for everything. I still can't really describe an electron, but I have a pretty good sense that they exist.
What are the consequences of being "out?" No direct halachic ones. Heresy is a halachic construct, and has its rules. An apikorus, min, kofer, etc cannot testify in court. Someone who is not, but stands outside the bounds of the greater community, does not suffer from that disability. But the construct still is useful. Most importantly, it defines which values and concepts we wish to transmit to our children. At an appropriate age, it is fine that they should learn about the Ralbag. But our jobs as parents are different from the vocation of scholars. To our children, we pick the values we believe are the most important for their spiritual development, and stress them. We will emphasize some more than others. And we will communicate that the Ralbag's view simply has no traction among anshei shelomeinu.
There may be other applications.
I personally heard Rav Yaakov Weinberg zt"l discuss a teshuva (Minchas Elazar?) that paskened that a shochet who denied that Rashi was written with ruach ha-kodesh was disqualified from shechita. The Rosh Yeshiva argued that he did not believe that the author was making an ideological statement about how Rashi came to his conclusions. Rather, he meant that a person who could say such a thing from within a community that assumed the opposite had abstracted himself from the community to a degree that he could not be trusted. Rav Ahron Feldman, shlit"a, said something similar about meshichistim. They are not heretics, and should not be treated that way. Yes, you can count them towards a minyan. But they believe in something very foolish, and we do not rely on the judgment of foolish people for matters that affect the community. They should not serve as mashgichim. (I assume that he leaves room to trust them if we determine that they do their job particularly well. A good friend of mine who works in kashrus stopped drinking wine from Milan because of the meshichist problem, until he inspected the setup personally and saw that the people in charge discharged their duties responsibly.)
By right, I should not have to respond to questions about why so much of the invalidation comes from the right. It has nothing to do with my central thesis. Esther, however, seemed so pained by her finding of beyond the pale thinking on the right, that I am tempted to come clean.
Is the right capable of coming up with some strange ideas? Sure. Does it seem to be happening with increased frequency? Yes. Is it as likely to come up with ideas that are so extreme that they lie completely outside the collective experience of Klal Yisrael, that they should be labled not just "not for me" or "not for us" but "outside the pale?" Not anywhere as likely as from the far left.
There are very, very few serious talmidei chachamim on the left; there are very many on the right. Talmidei chachamim can get things wrong. Great talmidei chachamim can get things wrong. But the "mistakes" they make seldom put them beyond the perimeter. It is not impossible, but less likely.
(I know this kind of candor is not going to go over well. What about Rabbi X and Rabbi Y and Rabbi Z. I hope we don't have to go there. We won't go there. Too much ad hominem lashon hora. For those not furious enough to shut me down, consider an operational definition of talmid chacham, and then compare left and right. I propose, as a rough guide, that minimally, a talmid chacham can explicate a Rashba well; has learned at least quarter of the Ketzos; could open a Pri Megadim and figure out what he is saying without getting sea-sick; can read from the Shev Shema'atsa intelligently in any perek. A talmid chacham should be able to do far more than that, but if he can't, he is not a player. If you are not acquainted with these works, then frankly, you are not in a position to judge. There are thousands upon thousands on the right who can perform these tasks. That claim cannot be made on the far left, and this is an understatement.)
Innovations coming from those who are not talmidei chachamim have to be more suspect of being unacceptable.
I empathize with Esther about the issues she raises, plus a few more. I don't believe that they represent departures as significant as she believes. Women did in fact work in other Jewish societies, sometimes to allow their otherwise capable husbands more time to learn. People being supported by their wives today still concede that it is the men who bear the actual responsibility. Women are voluntarily (theoretically) agreeing to an artificial arrangement in order to allow their husbands to learn, in order to provide a talmid chacham as a father to their children. When women become incapable of working for one reason or other, the men within those communities should recognize the need to take over. I know of many cases where they did, in the heart of Bnei Brak and Yerushalayim. I am not a navi, but I have confidence that with time, the texts of Torah themselves will lead any Torah community back from extreme positions. I do not have that faith in communities not so steeped in Torah.
I will point to at least one position on the right (I suppose) that is beyond the pale, even though probably not heretical: the position of Neturei Karta, or at least the chevra that likes to fabrengn with Ahmadinejad, y"s.
Some readers pointed to statements by Rabbi Leff that indicate that he does not distinguish between "beyond the pale" and "heretical," particularly a statement about the authorship of the Zohar. I would be disappointed to find out that he held that someone who questioned whether all the content of the Zohar came from the pen of R. Shimon bar Yochai was a heretic (although my regard for him would not be diminished). After listening again, I don't believe that he was saying that. He branded as heretic someone who would deny that the content of the Zohar is part of Torah she-b'al-peh. That is a far more defensible position.
I will end with where I probably should have begun – by urging readers to read Rabbi Yitzchok Blau's excellent treatment http://www.yutorah.org/_shiurim/TUJ%2012%20Blau%20Yitzchak%20179%2D191%20QX%2Epdf of Dr. Shapiro's book. He treats the topics we have discussed here with more rigor than the disjointed musings of a late-night insomniac. It is important and comforting to learn that Dr Shapiro himself, as Rabbi Blau shows, holds that there are beliefs that describe the core teachings of Orthodoxy. The arena of Torah belief is not a free for all (or, borrowing from a previous posting of mine, a Chinese menu).
I will reproduce two snippets for readers:
As Dr. Johnson remarked, the fact that there is a twilight does not minimize the distinction between day and night. We can exclude Ibn Ezra s view from the charge of heresy, remain unsure about how much more latitude to give for an expansion of Ibn Ezra, and still confidently assert that J, P, E and D are beyond the pale.
I can agree … without coming to the conclusion that no decisions can ever be reached in theological debates among traditional figures. The methodology may differ from halakhic decision making but that does not mean that no decision-making method exists altogether. Perhaps majority vote plays no role in the world of hashkafah, but a near unanimous vote does.
All the rest, as they say, is commentary.