Seething and Thinking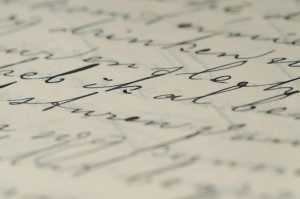 The Old Gray Lady isn't cute when she's angry. Quite the opposite, in fact.
The New York Times editorial page's longstanding antagonism to the Bush Administration is well documented. Still, the only dignified editorial response to last month's news that two independent teams of scientists had reported having turned human skin cells into the equivalent of embryonic stem cells was "Hallelujah" – or, for the staidly secular Times, some less parochial but equally enthusiastic expression of joy.
After all, if the reported results are duplicated by other labs and various technical obstacles overcome, there will now be an inexhaustible supply of human stem cells available for research – and the controversy over the destruction of embryos to procure stem cells for research will have been effectively rendered moot.
Instead of rejoicing, though, The Times just seethed. On December 3, an editorial in the paper petulantly conceded that the new discovery "could help free scientists from shackles that have long hobbled their efforts." But, it hastened to add, "any claim that Mr. Bush's moral stance drove scientists to this discovery must be greeted with particular skepticism." The editorial ended with the hope that "the next president will quickly jettison all restrictions on stem cell research."
The moral stance referenced is, of course, the President's long and unwavering insistence that federal funds for stem cell research be limited to projects using non-embryonic stem cells or certain already-produced lines of embryonic cells.
The Times' skepticism notwithstanding, it is at least arguable that the White House's refusal to fund embryonic stem-cell research and its encouragement of alternate approaches to procuring stem cells may in fact have contributed to the happy turn of events. After all, if Mr. Bush's steadfastness constituted "shackles" that "hobbled" efforts to consider embryos an unobjectionable source of stem cells, then it is certainly reasonable to imagine that his resolve may have played a role in the development of alternative sources for the cells.
Whatever role the President may or may not have played, however, what cannot be denied is that, in light of the recent breakthrough, the idea of destroying nascent life for scientific research is now more easily seen for what it is, namely, the destroying of nascent life for scientific research.
To be sure, the potential of such research was always clear. If stem cells can be induced to develop into pancreatic cells, they will hold the promise of curing diabetes; if they can be convinced to turn into dopamine-secreting brain cells, they may be able to reverse Parkinson's disease; if into muscle, heart, liver or blood cells, they will figure prominently in treatments for muscular dystrophy, cardiac disease, liver failure and leukemia. And the list is potentially much longer.
But in the headlong rush to gain access to the potential benefits of stem cell research, some were, one might say, blinded by science.
From a Jewish perspective, the issue of utilizing fertilized embryos for research is complex. While some Orthodox Jewish rabbis and organizations concluded that Judaism would encourage embryonic stem cell research under certain conditions, others had deep reservations.
Now, thankfully, it seems that resort to destroying embryos may no longer be necessary for stem cell research to take place. And so, instead of taking umbrage, bashing Bush and hoping for the destruction of future embryos, The Times' editorialists might better have reflected a moment or two on a quote featured in a November 22 story on their paper's own front page.
Dr. James A. Thomson's laboratory at the University of Wisconsin was one of two that in 1998 first successfully removed stem cells from embryos. His laboratory was one of the two that have now reported the new way of turning ordinary human skin cells into very similar, if not identical, stem cells.
Reflecting on those developments, Dr. Thomson, the pioneer of procuring stem cells from embryos destroyed in the process, told The Times' science writer Gina Kolata that "If human embryonic stem cell research does not make you at least a little bit uncomfortable, you have not thought about it enough."
© 2007 AM ECHAD RESOURCES
[Rabbi Shafran is director of public affairs for Agudath Israel of America.]