Conversion – Response to Rabbi Angel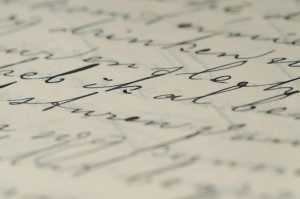 All of us in the Cross-Currents community should be appreciative of Rabbi Angel's courteous and professional manner in continuing this discussion. For readers familiar with forums that are little more than soapboxes for the shrill and cathartically-challenged, this thread represents one of the better uses of the internet.
Rabbi Angel's assurance that he does not embrace a Chinese menu approach to halacha immediately moves the discussion to a different plane. No issue is as important as this. Any approach to halacha that simply selects available options written by people with some background in Jewish texts, seeing them all as potentially valid, is simply beyond the pale of all halachic inquiry in recorded history. Determining practical halacha is both an art and a science, but its bottom line is comparing, contrasting, and assessing the likelihood of finding the truth, as best as a human being can comprehend it. Since we both apparently fully agree on that premise, what remains to be settled is how to find the halachic approach that represents the best way to make the conclusion flow from the textual evidence.
Regarding this question, I am afraid, that at the end of the day our respective positions have not moved at all. I don't see anything in Rabbi Angel's response that is very different from his original article, and nothing that would get me to change my mind.
Rabbi Angel does raise some extremely important questions in the middle of his piece. I will address my remarks to the numbered points that he makes in the middle of his article, and hope that this will provide the greatest service to our readers
1) Rabbi Angel asserts that Rav Uziel was not a daas yachid – an isolated voice – swimming against the current. I do not have immediate access to Prof. Shilo's article; this handicaps me in this part of the discussion. I will venture a guess, however, that my colleagues and I (and yes, I consulted some important ones!) would have heard of many of them if they were among the most important halachic luminaries. It is crucial for people to realize that many people write responsa. Sometimes the only thing they have in common is a beard. They represent a vast difference in competence and erudition. Publishing a collection of responsa does not a posek make. How those responsa are received by the public of talmidei chachamim means everything.
More importantly, Rabbi Angel argues that Rav Uziel, zt"l, is in good company, that his position is upheld by the Talmud, Rambam, and Shulchan Aruch. This is the most serious issue that divides us, the single one that cannot go unchallenged.
Rabbi Angel's position is the argument from silence. Because the Talmud, Rambam, and Shulchan Aruch do not explicitly mention that the potential convert must, lechatchila, accept all mitvos, Rabbi Angel believes them to hold that there is no such requirement. But Rabbi Angel surely realizes that some of the most important issues in halacha were not discussed explicitly in the texts he mentioned, and yet are saturated with information about them. By probing the meaning of different parts of the sugya/ legal periscope, geonim, rishonim, and acharonim have all been doing the same thing for almost a millennium and a half: showing legal conclusions that follow logically and inexorably from halachic texts.
Yichud – the sequestering of an unrelated male and female who are not married to each other in a non-public area – is clearly forbidden by the Talmud, Rambam and Shulchan Aruch. What would Rabbi Angel say to one of his congregants asking about the permissibility of yichud of an adoptive parent and his/her adopted child of the opposite gender? Would he tell them that it is forbidden, based on the simple reading of all these texts, which certainly – from their silence – make no distinction between unrelated people and adoptive parents? Would he regard modern poskim who permit such yichud as going against the accepted halacha of hundreds of years?
The Talmud, Rambam and Shulchan Aruch all forbid milk produced by non-Jews. Does Rabbi Angel tell his congregants that they may not purchase milk in a New York supermarket, or does he tell them that there is a distinction between chalav akum and chalav stam, although the terminology is nowhere to be found in those early sources?
Nowhere does the Rambam forbid a husband to beat his wife. Is the ban on such behavior (cited only by the Ramo, in the Ashkenazi part of Shuchan Aruch) an Ashkenazi innovation? Will Mrs. Angel agree with this?
Those who have studied responsa through many centuries, in many lands, Ashkenazic and Sephardic, know of many common elements they share. One of them is squeezing meaning out of terse texts. Those who write responsa do not invent new law and blame it on old text. They carefully build cases showing that conclusions follow from the text. Those who permit yichud with adopted children, and drinking chalav stam, make the case that the strongest reading of Talmudic text and key Rishonim makes such conclusions inevitable or at least the most likely among competitors. They argue that the leniency is inherent in the older text. Those who see responsa writers as inventing halacha de novo belong to a different group. They are called non-Orthodox.
It cuts both ways. Sometimes, examination of the sugya yields stringencies, not leniencies. The position of the Beis Yitzchok on conversion was not his invention, but follows from the sugya, especially the position of the Ritva and Nimukei Yosef in Yevamos. You can reject the Beis Yitzchok, but only in one of two ways. You can either show that his analysis of the Ritva is faulty, or show that a plurality of Rishonim disagreed with the Ritva. My own sense, for what it is worth, is don't hold your breath.
Nor, for that matter, is the Rambam really silent on the matter. He, too, cites the gemara banning the accepting of converts during times when the motivation of the convert is suspect, like the days of Shlomo. The "simple" reading of the Rambam, if anything, is to make the mindset of the potential convert crucial indeed. Rav Uziel himself is forced to take note of this in his responsum, and offers an answer that was roundly rejected by the vast majority of people who entered and continue to enter the serious conversation of halacha.
This point cannot be made too forcefully. Readers of the popular literature on the current gerus controversy get the feeling that there was some sort of conspiracy abrew, in which Rav Uziel was unfairly targeted, or moved aside in favor of more politically correct poskim like the Beis Yitzchok and R Chaim Ozer, who somehow ingratiated themselves with that famous cabal, the Elders of Bnei Brak. Nothing could be further from the truth. Rav Uziel's responsa have been in the public domain for many decades, pored over by many people. Rav Uziel was an accomplished talmid chacham, and towers over many – but certainly not all – of those who have examined his reasoning. Halachic process is primarily a group process. When a large majority of scholars sees an argument one way, they will trump a single greater scholar. (Rav Moshe Feinstein, zt"l, largely accepted as the most important posek in America during his lifetime, stood head and shoulders over most of his nearest competition. Yet, on any number of issues, the majority of lesser scholars completely rejected some of his novel opinions, whether stringencies or leniencies.) It happens to be that this particular responsum is not that complex at all, and is readily grasped. I have yet to meet someone who has decades of experience with serious learning and/or is a genuine "player" in contemporary halacha, who is personally convinced that, as Rav Uziel asserts, those who initially are unwilling to accept the yoke of mitzvos will ultimately do so after conversion. If anything, in the decades since he penned his responsum, we have had time to observe the conduct of thousands of candidates, and to empirically determine whether converts according to more liberal protocols move towards greater observance or not. Rav Uziel's conjecture has not been borne out over time.
2) Rabbi Angel argues that even if Rav Uziel is a daas yachid, he should not be dismissed. Isolated voices have been correct in the past. This is true, and mostly irrelevant. If halacha were indeed a Chinese menu, decisors would be free to move up and down the columns, choosing between competent opinions. But it isn't, and decisors are charged with finding the best view, not just any view. Kach he darka shel Torah.
Deos yachid do have an honorable place in halacha. They can be relied upon by the communities and students of those who authored them. Communities that asked Rav Uziel for guidance, and to whom he responded with his opinion, might certainly want to rely upon his words. Deos yachid can be relied upon even by others, in emergency circumstances. . But here is the rub. Those who rely on minority opinions should not expect others to accept their point of view, especially when it impacts upon them directly. It is hard to imagine any area in halacha in which a decision made by one decisor directly affects more people. When you call someone a proper convert, you change his/her interactions with countless Jews with whom that convert interacts. Every shul he attends, every school to which he sends his children, every bottle of wine he pours, every kesuba to which he affixes his name in testimony – all are impacted by that decision. It is perfectly understandable that, in an ever shrinking world, batei din are increasingly aware of the need to agree upon some minimum standards. Those who do not wish to abide by them are free to act independently, but it is hardly reasonable to expect others to treat someone their conscience tells them is not Jewish as a full halachic member of the community
I stress the word "invalid," because there are many arguments that a decisor or a beis din would reject for themselves, but concede had enough support to be reckoned with after the fact. (Admittedly, there are people who simply refuse to recognize anything but their own arguments. I would readily join with Rabbi Angel in condemning the 'my way or the high way' folks. They are not the ones we are dealing with here.) But there are times that an opinion stands so apart from the main body of thought, that it ceases to act as even a daas yachid. (See Mishnah LeMelech, Aveil 3:1, end.)
How do we protect the innocent gerus candidate from the cross-fire? If anything, the onus of responsibility is upon those who knowingly employ standards different from the majority to inform their gerus candidates that they should expect bumps in the road ahead. Informed consent is a far better way to go than pointing a finger at the "closed-mindedness" of those who faithfully vote their halachic conscience.
3) Despite Rabbi Angel's aversion to rating gedolim, and his evidence of contradictory ratings, such rating is very much a part of halacha. The Talmud has many examples of it; so do the responsa literature. We did in fact have to pick between different Rishonim (should we be surprised that there were different Ashkenazic and Sephardic rankings?); there are seforim which offer guidelines about disputes between Magen Avraham and Taz; contemporary poskim did assign different weights to psakim of Rav Moshe and the Tzitz Eliezer. Who votes? Like many honors in the secular world, those who are closest to the level of achievement under consideration are the ones who are in the best position. For all the nervous questioning over recent decades over who is in the top circles, Klal Yisrael never had a problem differentiating between major league players and members of the farm teams.
4) Can a posek of lesser rank turn out to be correct? Of course. But until he convinces others of this, it is irrelevant. Whoever is rendering a decision has to examine the evidence and go with it. He won't pick a minority opinion swamped by opposing ones – unless he believes in Chinese menus.
Cross-Currents is not the proper venue for complex halachic analysis. I have limited myself to general considerations, points that a great cross-section of our readership might benefit from. In the end, the conversion without full acceptance of mitzvos turns on how we understand the difference between two lines of the Gemara. One of them mandates that the court examine the candidate for improper motivation. Another accepts the improperly motivated candidate after the fact. The Ritva makes one case. Rav Uziel makes another – predicated upon taking the convert's declaration of fidelity to the Torah at face value, predicting that even if he did not mean it at the moment, it will transition into something more substantive. It might be useful to contrast this with a different formulation:
Pro forma conversion, which contains nothing more than a change in label, is unacceptable and has no force in turning the "convert" into a Jew for any purpose whatsoever
.
Interestingly, the author of those words is Rav Ben-Zion Uziel, Mishpetai Uziel vol.2, Yoreh Deah #66.