Senator, You're No Jonathan Edwards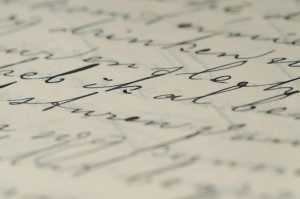 Ought parents provide clear moral guidance and a set of definite values to their children, by orchestrating what they are exposed to and what not? John Edwards doesen't think so.
At the Dartmouth presidential debate in late September, the candidates were asked what they thought about a Lexington, Mass.teacher who read a story to second graders about a prince who married a prince, i.e. about same-sex marriage. Senator Edwards supported the notion:
Second grade might be a little tough, but even in second grade to be exposed to all … to all of those possibilities because I don't want to impose my view. Nobody made me God. I don't get to decide on behalf of my family or my children, as my wife, Elizabeth, who's spoken her own mind on this issue. I don't get to impose on them what it is that I believe is right.
Despite Suha Arafat's absence from the room, Hillary made no attempt to protest, to distance herself from the remark. Neither, for that matter, did any of the other candidates. The point was subtle enough that perhaps the rest of them should probably not be blamed. May G-d save us, however, from the moral vision of John Edwards.
One does not have to be G-d to forcefully teach children the difference between right and wrong, and a set of strongly-held values. It does, however, usually help to believe in G-d, and several of the Democratic candidates have been going out of their way to stress their belief. Believing in G-d, among other things, allows parents to view their task as fulfilling a Divine mission, not just providing gametes and game boys. Believing in G-d allows – often forces – believers to embrace some values as better, not just different.
Part of the challenge of parenting is to be clear enough in one's own values to be able to impart them to the next generation. The values that make a difference – the ones that require sacrifice and effort – compete with many counter-values. They are not so likely to survive if they are either unclear and conflicted, or "imposed" (to use Senator Edwards' word) by force and coercion. The trick is to understand them well enough to be able to demonstrate their value to children. This involves different lessons appropriate to children at different ages, and protecting them against exposure to harmful experiences and examples.
Put more simply, there is a world of difference between education and imposition. But letting children chose from competing systems like sampling the dishes at a smorgasbord is a dereliction of parental duty. It will also spell the end of America.
One who would have had a hard time accepting Senator Edwards' premise is Jonathan Edwards, one of America's most important and effective colonial preachers. The earlier Edwards is almost synonymous with fire-and-brimstone presentations, and was not averse to strong guidance of children. He supported preaching terror, if that was needed. Even children, who in God's sight "are young vipers," would gain from being struck by the fear of the L-rd. Today, this sounds like a sure-fire way to drive people away from belief. But if we had to choose between the two Edwards, I would go with the older, for reasons that become clear in one of the earliest narratives in Chumash, a story that I think would have given Jonathan Edwards much consternation as one known to take the Jewish Bible very seriously.
At first blush, there is something profoundly disturbing about the story of Kayin and Hevel. It is a story about the encounter of the good guy and the bad guy. When the dust settles, however, the good guy is dead, and the bad guy cops a plea. Is that a message for all times? Shouldn't the guys in white triumph over their counterparts in black?
Maharal (Derush for Shabbos HaGadol, pgs. 201-202) has a chilling explanation. Kayin represents the person in the throes of the yetzer hora. Hevel is true to his name – emptiness, vacuousness. Even when he does good, such as in bringing the offering to which Hashem responds, it does not flow from some internal font of goodness. His actions – even his good actions – are superficial and not an expression of his essence. (The brother yet to be born, Shes, would represent the actualization of yetzer tov; his descendants would inherit the new, post-Flood world.)
Kayin, then, represents strong-willed evil, while Hevel represents wimpy, irresolute good.
When they clash, it is not even a close match. Sure-footed evil will triumph over good that stumbles and falters.
Until Moshiach comes, there will be no shortage of evil, much of it focused and determined. Good doesn't have a fighting chance if values are picked like choosing between different colors of wallpaper. Good needs to be conveyed with the passion and conviction of a Jonathan Edwards, although we Jews would prefer a very different message. Edwards the contemporary, however, will not equip the next generation with the survival tools to resist the evil that lurks at the gate. He may not produce an immoral America, but it will likely be an amoral one, a country not very sure of what it stands for, and where it is going.
Kayin is alive and well. Hevel just won't make the cut. The story of the struggle between the two brothers is crucial at the dawn of humanity, because it underscores the need for Hashem's guidance – the rest of the Torah. Having benefited from that guidance, we can find the mandate and the confidence necessary to be parents unashamed of making choices for our children. That doesn't make us G-d, it makes us G-d's partners.