A visit to Sochaczew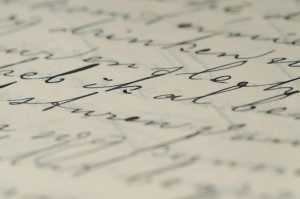 Last week, I fulfilled a long-held desire – to visit the ruins of the Jewish cemetery in Sochaczew, a town some 40 miles west of Warsaw. With a Jewish population of over 3000 prior to its destruction by the Nazis during the Holocaust, Sochaczew was known as a centre of Hassidic thought in the 19th and early 20th centuries (as well as being very close to the birth-place of the composer Frederic Chopin).
The Rebbes of Sochaczew were world-renowned thinkers: the first was the son-in-law of the Kotzker Rebbe, Rabbi Avraham Bornstein (d. 1910), known as the 'Avney Nezer' after his monumental collection of halachic responsa; he was succeeded by his son, Rabbi Shmuel (d. 1926), known as the 'Shem MiShmuel' after his nine-volume collection of discourses on the Torah and festivals. Representing a rare blend of intellectual, psychological, esoteric and inspirational material, the Shem MiShmuel rigorously analyses Midrashic sources, which are used to offer a creative approach to understanding Biblical narratives.
Around fifteen years ago, I was introduced to the writings of the Shem MiShmuel by a friend in Gateshead, and I have been a devotee ever since: his ideas have heavily influenced my own thoughts. My younger son is named for him, and as I am about to embark on a major research project into his writings, it was a privilege to be able to visit Sochaczew to daven at his grave and that of his illustrious father.
On my first visit to Poland some years ago, it struck me that the Holocaust happened very close to the UK – it took just two hours by plane to get to Warsaw from my home on London. This visit brought home again how easily the Nazis might have been more successful in their attempts to invade England, in which case my grandparents could have been victims of the Nazi's death camps. Yet for reasons we can never know, it was European, rather than British Jewry who fell victim to the horrors of the bestial murder-machine.
My travelling companion and I found the visit to Sochaczew powerful and intense, yet it was outwardly unremarkable. There was no crying, no grand gestures, no throngs of people and nothing even slightly remarkable to look at. The cemetery was destroyed by the Nazis, but since then, a memorial wall to the murdered Jews of the locale and a memorial made from fragments of desecrated tombstones have been erected. The graves of the Rebbes have recently been restored, and an ohel (small building) constructed over them. We were only in Sochaczew for an hour, during which time we said some Tehillim, prayed for various people and davened Minchah. But the most powerful part of the experience was learning two short essays from the Shem MiShmuel, standing close to his grave: it was a truly memorable moment, one that I hope to repeat quite soon. There is something indescribable about standing in a small building in the middle of a field in a hick-town in the Polish countryside next to the grave of a man who made a real contribution to Jewish thought, while studying his very words. Therein lays the beauty of great ideas: they are eternal. The Nazis may have deported and murdered the Jews of Sochaczew and even attempted to erase every trace of Jewish habitation there by destroying the cemetery, but the ideas of the Shem MiShmuel exist for ever in the thoughts of his spiritual inheritors.
For photographs of my trip, please look here.
For more information about the destroyed Jewish community of Sochaczew, please look here.