John Hagee and the Future Course of American Jewry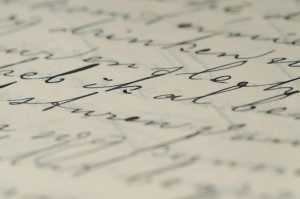 It is remarkable that the staunch defender of middle of the road American Judaism, the prim and proper Hadassah Magazine, would do a positive interview with John Hagee (October, pg. 32; not yet online). Until recently, many non-Orthodox Jews looked at John Hagee as the archetypal militant, bible-thumping Christian fundamentalist they were taught to dislike and mistrust. It is a sign of the eroding confidence Jews have in their position as a distinct group that even Hadassah must come to grips with the fact that John Hagee is one of the most powerful human allies that Jews who love Israel have.
If you are one of our left-leaning readers, don't hang up yet. The piece is not meant to be yet another irritating encomium for Evangelical Christians, although I personally have no difficulty serving them up. The point is an issue he raises inter alia. But first, some background
Pastor Hagee has a congregation of 18,000, and is said to be able to produce a million emails to politicians who cross Israel's interests. He runs Christians United for Israel, a national lobby, and is the architect of the Night to Honor Israel program in cities around the country. He is almost monomaniacally fixated on the well-being of Israel and Jews, and backs his leanings with abundant financial support. He was the crowd-pleaser at AIPAC earlier this year, rousing the crowd with his revival-like descriptions of what happens to people who stand in the way of Israel. ("Old Pharaoh tried that, and G-d turned him into fish food!" The crowd took to it with fierce applause, apparently oblivious to the irony that he was much more of a believer in the historicity of the Biblical narrative than many of the delegates.) Rav Aryeh Scheinberg of San Antonio is a close friend, who has taught him much about Jewish sensitivities about things Christian, particularly why we view proselytizing to Jews with such revulsion Rav Yitzchok Dovid Grossman (Migdal Ohr) is a large beneficiary of his largesse, and has appeared on his television program.
One response in his interview stood out in my mind, probably because I had heard all the other remarkable stuff straight from the source at various times before. Commenting on purportedly different attitudes of American and Israeli Jews, Pastor Hagee had this to say:
I see the dividing line as between Torah Jews and secular Jews, wherever they may be. When a Jew believes in the Torah, we have instant traction. If they don't believe, we're in some intellectual ozone layer where we just can't have that [sharing].
Many of us have long understood that the Orthodox community will become the dominant and surviving group sooner or later. Later is quickly turning into sooner in some key areas, such as unflinching support for Israel. (See fellow contributor Jonathan Rosenblum's piece a few weeks ago.) Too few of us realize that as we become mainstream and establishment rather than marginal, we need to change our behavior and assume more responsibility for functions we previously left to others, while we concentrated on rebuilding our community from the ashes of the Shoah. John Hagee here points out that in dealing with his community, he can discourse with Torah-observant Jews in a manner that he cannot with secular Jews. For those of us who welcome his support – and even those who don't, but recognize that he has to be dealt with, rather than ignored – does this not mean that more of us should be involved with dealing with these friends, rather than leaving the task to people who do not really speak the same language?
Come to think of it, are there not other areas of Jewish public service in which Orthodox Jews bring needed gifts and perspectives to the table that others cannot? Why haven't more Orthodox Jews woken up to the new responsibilities thrust upon us by the Divine Providence of changed times?