Oy Vey! They Became Religious!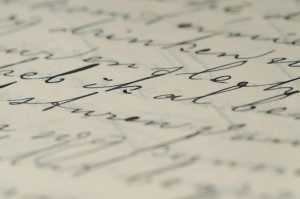 By Rabbi Dovid Eliezrie
The women was crying. Her daughter became a Baalas Teshuva some years ago, and lives in Bnai Brak. The daughter has done everything possible to inhibit the parents from having an active relationship with the grandkids. Only on the daughters turf, and only with many conditions. The crying mother is involved in teaching at a Conservative temple in the US and had come to the National Jewish Retreat , a Chabad five day learning program in Colorado last week. She had attended a session that I coordinated, "Oy Vey, they became religious". It was about the tensions in families where one member becomes Frum.
What struck me was the story that I have sadly heard more than once. Baalie Teshuva who fear too much interaction between their children and their grandparents. They are afraid that a grandparent who is not so Frum may have a negative influence over the kids. We are not talking about cases where the non Frum relative is intentionally out to harm. Most grandparents just want a real relationship with their grandchildren. Some baali Teshuva are afraid that the kids will have a strong connection with a grandparent who is not so observant how do they explain the fact that Bubbe is not keeping Shabbos, or the Uncle does not eat kosher. Some also fear that if the community finds out who their relatives are it might lower their status and inhibit good Shidduchim. It seems that some of these baali tehsuva are being encouraged to follow this policy of insularity by their Rabbonim.
Are we so afraid of what we teach our kids that they can't know that their grandparents are not Frum. In my mind it is an act of insecurity that some try to limit the relationships between family members, except in a case that there is intent for malicious harm. Is our Yiddiskiet so weak that we need fear interaction with families members will harm our children's Yiddiskiet.
I have much personal experience with this. My in-laws where the classically traditional Jews. Growing up in the thirties and forties they had parents that where Shomer Shabbos, but they received no Yeshiva education. They ate kosher in and Chinese out. However my children, and now their children have had, and will continue to have a strong personal connection to their grandparents. They know they are not Shomer Shabbos, but they also are aware that the Mitzvah of Kibub Av Vem does not stop because their parents are not Frum. I think my children, four of them who are now married, have been greatly enriched by the relationship with their grandparents. In fact as I told my mother in law some time ago (my father in law has passed away) when she suggested I get a real job. "why are you complaining about, you have nachas from 9 great-grandchildren" . Daily my daughter in law visits my mother in law so she can see her great grandson. (who she spoils terribly.) She knows the rule, only give them Cholov Yisroel etc.
I think that those who try to sever that relationship to much, and only allow interaction on a limited basis are doing a great disservice to both their kids and their parents. They are also causing their parents great Agmas Nefesh.
There was a women I know who left Yiddiskiet, moving from Williamsburg to LA years ago abandoning the Frumkiet of her family. ( she even has an email address that begins with "Xchassid") For fifteen years she did not speak to her father. He kids never met their Zaide. Her brothers told her not to come to family Simchas –they are both Dayanim in Chassideshe communities, one in London and the other in Yerushalayim- because as they put it "someone might find out that they have a sister who is off the derech and it will hurt shidduchim, status etc,". Explaining to me "that's the world I live in ".
Finally after much effort I was able to bring about a reconciliation of sorts between father and daughter a few months before he passed away. For a long time the father would not even see me. Finally he agreed and I went to see the father in Williamsburg, who asked me "does she bencth lich?" Not knowing otherwise I said yes, thinking of Aaron Hachoken legendary efforts for Shalom Bayis. The visit prompted an open door and the daughter flew out to Brooklyn to see her father after of years of separation. She promised her father she benches licht. A few months ago she was on vacation in Hawaii, shopping in a mall. it was Friday and the sun was setting. Together with her daughter, of Bat Mitzvah age she searched for a candle store and just before Skia lit candles on some tables in an outside picnic area. One wonders whose Mitzvah causes a greater Nachas Lemaalah.
I post this here with the hope that it will provoke a bit of conversation and more importantly introspection on how parts of the Frum community is dealing with this important issue.
Dovid Eliezrie is a Chabad Schliach in Yorba Linda California, president of the Vaad Harbonim of Orange County and active in national Jewish affairs. www.ocjewish.com