Responding to (Some) Critics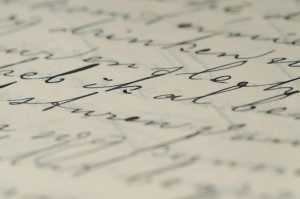 A recent posting "Who is Really to Blame?" attracted a lot of comment, much of it concerning the late Chief Rabbi Shlomo Goren and his actions in the Langer case. Before responding to those comments I wanted to reexamine the case, including listening to the shiur of Dr. Aaron Rakefet on the case. I have now done so.
After doing so, I regret describing Langer's first husband, a Polish convert, as a shomer Torah u'mitzvos. I wouldn't bet my last dollar on that proposition. On the other hand, I found no reason to prefer the psak of Rabbi Goren to that of at least four batei din that considered the mamzerus of the Langer brother and sister and/or Borokovsky's status as a Jew, and whose members included some of the greatest poskim of the generation, including Rav Yosef Shalom Elyashiv.
In his lecture, for instance, Rakefet triumphantly holds aloft the report of a Tel Aviv social worker in which the social worker describes Borokovsky as a "goy," and claims that this report is credible because the social worker was masiach lefi tumo. To me that makes no sense. Whether he was a "goy" or not is a halachic question, not a factual question, about which a Tel Aviv social worker has no particular expertise, whatever her credibility.
Moreover, the halachic issue was not the state of Borokovsky's halachic observance a decade or more after his conversion in Poland, but whether he was ever observant, even if while living with his wife's parents in Poland. If he ever was, then his subsequent lack of observance would be beside the point. As I wrote, geirus is forever, unless it can be clearly shown that there was no acceptance of mitzvos at the time of the geirus.
Far from the document in question having been discovered by Rabbi Goren, as Rakefet claimed in his lecture, it was before the Petach Tikva beis din that had already determined the Langer brother and sister to be mamzerim. And in quoting the document, Rabbi Goren (followed, presumably unwittingly, by Rakefet) made a crucial elision: He neglected to note that the social worker's descriptions of Borokovsky's religious practice were based on what his then wife told her, not on her own knowledge. (For good reason did Rabbi Goren initially refuse to publish his psak in the Langer case, and only do so after Rabbi Zvi Weinman brought a suit to the Supreme Court compelling him to do so.)
Rabbi Goren's lax attitude towards geirus is amply documented. Three years before the Langer case, he converted Helen Seidman, a Christian woman "married" to a kohen and living on a secular kibbutz and the couple's young daughter. In return, Seidman agreed to withdraw a suit to the Israeli Supreme Court demanding that the State recognize her Reform conversion.
As was frequently asked at the time of the Langer case: If Seidman, who had consistently proclaimed her lack of intention to live a Torah life prior to her conversion by Goren, was a Jewess, why was Borokovsky a goy? Rabbi Goren converted dozens, if not hundreds, of people no more observant than Borokovsky. (I gave one example personally known to me in the original piece.)
One of Rabbi Goren's other halachic innovations, recognized by no other posek, was to condition geirus performed by him on the ger remaining in Israel. Apparently, he felt that non-observant gentiles could become Jews in Israel but not abroad. The bearers of such certificates of geirus have created a great many problems for batei din abroad when they came bearing Rabbi Goren's "conditional" geirus.