Stop the violence! Save the Reform rabbis!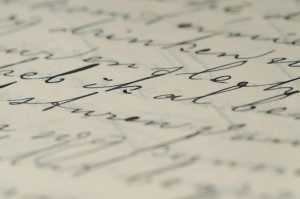 In his post today, Rabbi Menken did not provide the definitive Orthodox statement that Rabbi Ellenson called for, but I will do so. First, here is part of the essay to which Rabbi Menken was responding, an article — written by the head of the Reform HUC — with the inflammatory title "Obscene Orthodox Hatred Demands a Clear Denunciation":
To be sure, such Orthodox opposition to non-Orthodox rabbis is hardly a novelty in modern Jewish history. Indeed, if one considers an event such as the assassination of Rabbi Abraham Kohn of Lemberg in 1848 by an ultra-Orthodox zealot, the charges of Eliyahu and the protests of the Hod Hasharon Orthodox Sephardic congregation seem mild….These displays of unwarranted contempt and hatred demand a public response of condemnation on the part of my Orthodox colleagues….Citation of another historical precedent helps illustrate why I make this request. In July 1860, a group of zealous Orthodox youth in Amsterdam entered an assembly of the Shochrei Deah, a Reform group, and stoned the liberal rabbi Dr. M. Chronik, almost killing him….Rabbi Esriel Hildesheimer — then head of an Orthodox yeshiva in Eisenstadt, Hungary — did not hesitate to condemn these youth for their actions.
Rabbi Ellenson is quite naturally concerned that Orthodox opposition to Reform will lead to violence. Seeing as how a Reform rabbi was murdered in 1848, and another Reform rabbi was stoned as recently as 1860, it's no wonder Rabbi Ellenson fears for his life. Those Orthodox fanatics, wow, every 150 years they explode like Krakatoa! So here is the definitive Orthodox statement that Rabbi Ellenson requested:
Orthodox Jews stand with Rabbi Hildesheimer, and unequivocally condemn the ad hoc killing or stoning of Reform rabbis. It is totally inappropriate and contrary to halacha to impose the death penalty in the absence of authoritative judicial proceedings, when we are in exile and there is no proper Sanhedrin. We await the coming of Moshiach speedily and in our days.