Women Against Capitalism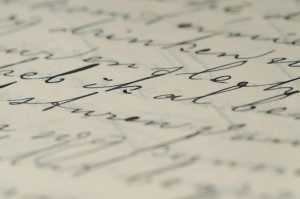 The case against the Egged Bus Company's "Mehadrin Lines" is moving forward and in the news. I think it deserves its own comment thread, independent of the plagiarism complaints against one of the parties.
Sitting here in Baltimore, I cannot claim any special access to information. I read the news, articles and comments from Israeli authors and commenters here on C-C, and receive an occasional private email — for example, a copy of Mrs. Shear's original complaint. If my facts are wrong, please correct them, because from what I have read and discerned between the lines, what is being portrayed in the press is far from the truth.
First and foremost, the plaintiffs have gone to the press with their fight against "Jewish fundamentalists" with their "Taliban-like rules."
Small problem: They are not suing Rabbis. They are not suing the Edah HaCharedis, the Torah factions in the Knesset, or Chaim Mod'chl Brecher and his gang of goons that terrorize female passengers. [N.B. In case you didn't click the link, the reference to CM Brecher is a joke – it's a spoof call to an operator. I'm not aware of any real person named Chaim Mod'chl Brecher.] They are suing… Egged, the ubiquitous bus company that operates most of Israel's public routes. This is Egged, the Israeli cooperative with over 2300 employee-owners. The same guys with the grotesque ads on the side of their buses (from what I've gathered, the cities own the bus shelters with their own ads, but I'm not certain either way). This is hardly a charedi crowd. And Egged is … fighting back?! Unless we imagine that all the bus drivers secretly voted for Shas, since when do they align themselves with "the Jewish Taliban?"
When it hits them in the wallet, that's when. As Shira Schmidt put it two months ago,
A decade ago under the rubric of multiculturalism private bus lines catering to the religious sector sprung up as an answer to rampant public permissiveness. Egged put them out of business, took them over, and problems began. Now the haredim are taking the rap for Egged's rapaciousness.
Many seem to have lost that fact. More than once we've seen a commenter say "hey, if the charedim want their mehadrin buses, let them make their own bus line!" Which, in fact, is exactly what they did, but Egged knew a good business opportunity when it saw one.
This is not a dispute about what the Halacha requires or whose Rebbe or which Rabbi's opinion should be accepted. The mehadrin lines are 100% market-driven. Whatever you think of their religious strictures, people have the right to make their own choices in the pursuit of what they regard as a religious value, and entrepreneurs have the right to create accommodations for those potential clients. Egged isn't even government-owned. [Egged's marketing materials claim that it is an "Efficient Organization" providing "Service with a Smile." Like I said, it's not government-owned.]
According to Mrs. Schmidt, "Egged took over these private lines but doesn't label the buses or explain the separate seating on their website or on the phone." None of the 73 comments contradicted her… but is she wrong? I agree with her that proper labels would be a benefit. But I also think that Egged would have agreed to that, rather than drag it through the court system. It would appear that the plaintiffs are not seeking proper labels, but the elimination of Mehadrin seating despite public demand. Again, if I'm wrong, please correct me — but this is what we are seeing.
If so, what the plaintiffs are claiming is that Mehadrin seating cannot be done by a publicly-owned company, or any company that would bid for government tenders in the Jewish State. They are denying the Egged cooperative the opportunity to compete on the free market.
Their real fight is not against Rabbis, their rules, or the few hooligans who take it upon themselves to enforce mehadrin seating (even, and most offensively, on lines that are officially not mehadrin). It is a fight against free association, free-market capitalism, and free religious expression. Naomi Ragen has attempted to cast herself as a Jewish Rosa Parks… but she is, in reality, closer to an Israeli Karl Marx.