Honesty on Patrilineal Descent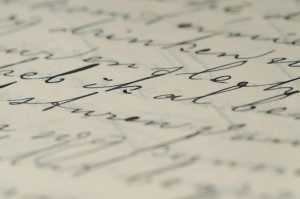 Most would agree that the single most consistent and dangerous flashpoint in the Orthodox-Heterodox divide is the issue of "Who is a Jew." Much of the animosity and anger that the heterodox feel about this issue, however, is misplaced — because they are given an inaccurate portrayal of the position of the observant community. Just recently, Scholastic Books committed to reprinting the "Israel" volume in an educational series, because of the erroneous claim that "some ultra-Orthodox Jews… believe that Reform and Conservative Jews are not really Jews at all because they are not strict in their observance of all the religious laws."
This falsehood was, itself, the outgrowth of an earlier one: that the Orthodox summarily reject Reform and Conservative conversions, excluding committed young men and women from the Jewish people simply because they converted under heterodox auspices.
A falsehood? But isn't it true that the Orthodox summarily reject heterodox conversions?
I would argue that this is, in fact, a falsehood. What is surprising is finding support for this position in an article distributed by the JTA. Sue Fishkoff is the author of both the JTA piece and "The Rebbe's Army: Inside the World of Chabad-Lubavitch." While Chabad is not even mentioned in this article, I wonder to what extent her deeper understanding of observance led her to question the conventional wisdom. Perhaps, though, it was simply observing the real-world consequences when "patrilineal" families migrated to Conservative synagogues, only to find that their children were ineligible for Bar or Bat Mitzvah honors because they were born to a non-Jewish mother.
What Fishkoff recognizes is what so many have obscured — perhaps deliberately — in the past: that the Conservative and Reform movements have a similar rift over "who is a Jew," which receives much less coverage because it doesn't show up as Israeli government policy. There are now thousands of Reform "Jews" who are not Jews at all according to the Conservative movement (and, of course, the Orthodox), thanks to patrilineal descent. And this leads Fishkoff to place the onus where it belongs: upon those who unilaterally changed the rules for membership in the Jewish people. "Only some Conservative rabbis, and no Orthodox rabbis, recognize Reform conversions," she writes. "Many Jewish leaders fault Reform rabbis who don't make that clear to their congregants."
Kathy Bloomfield is Mikvah Center director of Mayyim Hayyim, a community mikvah in Newton, Mass. She has seen many cases, she says, of older children who were raised Jewish in Reform congregations and later faced questions about their status.

"Maybe the family moved and joined a Conservative congregation, the time comes for their bat mitzvah and they're told they're not Jewish," she says. "We need to tell the Reform community that patrilineal descent is wonderful, but they have to be prepared when they go to college and are told they're not Jewish."

Being up front about the different interpretations of "Who is a Jew?" prevents emotional trauma and helps ease the way for those who ultimately choose conversion.

"They shouldn't come into the mikvah angry at the world for making them do this," she counsels.
This is why it is inaccurate to say that the Orthodox summarily reject heterodox conversions. No Orthodox rabbinical council ever sat to discuss the matter and emerge with a decree. Rather, the Talmud, the Rambam [Maimonides], and the Shulchan Aruch [Rabbi Yosef Karo's "Set Table" of Jewish Law], laid out standards which the Reform and Conservative movements deliberately chose to violate, knowing full well that those who remained dedicated to traditional observance would be unable to accept the results.
It is those who failed to pass on this knowledge to their own potential converts who must bear full responsibility for the pain thus inflicted upon these sincere individuals and their equally-sincere descendants, and it is refreshing to see an article that gets this right distributed via the JTA.