The "B" Word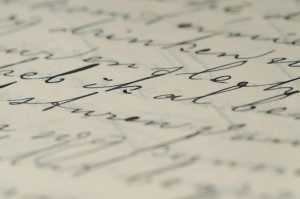 Over the course of his distinguished military career, it is unlikely that General Peter Pace ever encountered a barrage as unrelenting as the one lately lobbed by the media and punditsphere after he expressed his personal feelings about the practice of homosexuality. The offensive (in both the word's senses) weapons aimed at him were only words, but they were duly destructive all the same.
What General Pace, the chairman of the Joint Chiefs of Staff, dared to voice was his conviction that homosexual acts – not inclination, not orientation – are immoral. Needless to say, anyone can choose to disagree; the general was opining, not seeking to impose his views on others. But some who disagree with him seem to feel that his point of view simply has no place in civilized discourse. That should trouble us all.
The volleys lobbed at General Pace included widespread characterizations of his remarks as evidence of odious prejudice. The New York Times called the general's beliefs "bigoted" and averred that he was "wrong in every way, and out of step." The New York Daily News headline about the matter read, simply: "General Bigot".
Similarly, several years ago, The American Civil Liberties Union ran an advertisement comparing people who object to homosexual practices on moral grounds as akin to vicious racists of yesteryear. Those espousing a traditional view of acceptable sexual behavior, the ACLU asserted, seek "to hide behind morality." But, the ad continues, "we all know a bigot when we see one."
One of the few categories of humankind universally and rightly reviled is the club of bigots – those who judge others negatively solely because of their ethnicity, color or faith. That the word is being expanded these days to encompass those who disapprove of certain activities is a development both dismaying and dangerous.
As a third Gotham daily, the independent-minded New York Sun, editorialized: "If everyone who holds that homosexual acts are immoral were a bigot, it would mean that most adherents of traditional religions… would be bigots."
A 2001 study indeed showed that a majority of Americans hold that "homosexual behavior is morally wrong" – precisely what General Pace said. If the general is "out of step," as The New York Times contends, the paper is picking its marchers.
Some might imagine that contorting the meaning of the word "bigotry" is innocuous. But a more realistic take is that it is a first step toward restricting free speech – indeed, toward stifling free thought.
We have already witnessed the treatment, in 2002, of a British Columbia public school teacher who was suspended for a month without pay and received a demerit on his professional record for writing letters to a local newspaper that were critical of the practice of homosexuality.
The Canadian Charter of Rights protects citizens' freedom of expression and religion. But that was apparently no bar, in the eyes of the British Columbia Supreme Court, which ruled on the matter last year, to punishing the teacher for his views. We Americans may not take our constitutional cues from our colder-air neighbor to the north, but we do well to remember what a celebrated bard once noted about weathermen and knowing which way the wind is blowin'.
If fact, the chill has already arrived. Even here in the United States, the Boy Scouts, for its barring of avowed homosexuals as leaders, has lost funding from dozens of United Ways and municipal government sources; and the group's policy has been publicly condemned by, among others, the American Federation of Teachers, the Anti-Defamation League, the American Jewish Congress and the Reform movement's Joint Commission on Social Action.
The issue is not benign and the game is zero-sum. Either the choice of a particular conduct is like being black, or there is a difference between who people are and what they do. To the degree that the first approach is advanced, proponents of the second one will be vilified, demonized and even penalized.
And if disapproving of homosexual behavior is bigotry, then not only religious folk but nonbelievers, too, who nevertheless accept the validity of the traditional moral code are, ipso facto, villains. And why should the label be any less apt for those who disapprove of other affronts to the traditional moral ideal – like multi-partner or incestuous relationships? Either morality has meaning and trumps what some people wish to do, or it does not.
We Americans cherish our constitutional right to live our lives freely, in accordance with our consciences and beliefs. What we need to stop and ponder is that sometimes erosions of that right can tiptoe in, whistling innocently, dressed in the shiny robes of progress.
Should the word "bigotry" be successfully devolved to include deeply-rooted, time-honored and sincere religious beliefs, it might not be long before morality becomes the conviction that dares not speak its name.