Means and Ends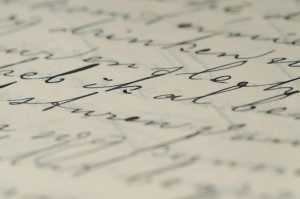 by Rabbi Harvey Belovski
Much has been written about the predicament of mature singles in our communities, their frustration, sense of helplessness and feeling of exclusion from mainstream Jewish life. However, the religious fallout of long-term single-hood is less frequently addressed: singles commonly suffer from a lack of inspiration and religious burn-out. I would like to address one aspect of this troublesome phenomenon.
Many men and women use Shabbosos as opportunities to attend singles' events geared to helping them find their life partner. These occasions are often professionally run and claim a good number of successes. While in principle they are a 'good thing', singles who attend them regularly are in danger of turning Shabbos into a means, rather than an end.
The purpose of Shabbos is no more than Shabbos itself: affirming one's belief that God created the universe and building a joyful relationship with Him through the observance of the Shabbos laws. This tremendous experience is an end in itself, yet for many on the singles circuit, Shabbos has become a means to finding a mate, no longer an opportunity for spiritual enrichment. Shabbos is the cornerstone of Jewish observance and of the Jew's rapport with the Divine: its proper observance and the integration of its message form the basis of a healthy religious identity. Robbing Shabbos of its power by using it as a means to achieve something else will have devastating religious consequences. A Jewish life lived over an extended period without a 'real' Shabbos will feel dull and uninspired; the person concerned may never realise why.
For some the need to use Shabbos in this way is so acute that missing a Friday night event may lead to a feeling of angst: if only I had gone along I might have met the 'right' one. The single person seeking a partner is caught on the horns of a dilemma: attending deprives Shabbos of its full meaning; not attending leads to feelings of torment that perhaps one has not explored every possible avenue. By way of example, a woman approached me recently for advice about attending a Purim party. She knew that there was only a slim chance of meeting someone suitable there, yet she felt that not going would leave her wracked with guilt. She took my advice and didn't attend, instead devoting the evening to Purim pursuits: she later mentioned that focusing on the day alone enabled her to experience her most meaningful Purim for years.
Well-organised singles' events have proved successful in introducing people who will eventually marry each other. They are often run by dedicated volunteers whose dearest wish is to contribute to the Jewish people by relieving the plight of singles who so wish to marry. Yet by running too many of them on Shabbos they unwittingly rob the day of its majestic potential for their clients. Perhaps more of these wonderful events could be held on weekdays, with just a handful on Shabbos.
One need not feel guilty or sad that a Shabbos has passed without finding a wife or husband. Of course, it would be wonderful to meet one's bashert (destined one) en route, but it is not the purpose of Shabbos, or for that matter, Yom Tov, Purim or Chanukah. (In ancient times, it was an objective of Yom Kippur and the 15th Av, but that is another story!) To be healthy, holistic Jews we require inspirational, self-contained Shabbos and Yom Tov celebrations. We don't need to use Friday night dinner to speed-date, Seder night as a chance to meet a girl, or Purim to surf the parties.
Rabbi Harvey Belovski, a musmach of Gateshead Yeshiva and graduate of Oxford University, is the rabbi of the Golders Green Synagogue in London, a lecturer, author and counsellor.