Frightening and Tragic Confirmation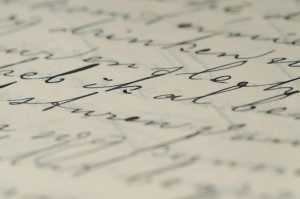 In my previous Cross-Currents post I made reference to the frightening and tragic "culture of death" that has engulfed large parts of the Palestinian population. In the comments section, a number of contributors went back and forth about the accuracy and fairness of this description (starting with #4).
As I read some of these comments I must admit that I found it hard to believe that anyone, regardless of background or affiliation, could deny this reality. One would have to be either willfully blind or dishonest not to acknowledge what is patently obvious.
As I noted in the original piece, the examples of this phenomenon – especially when surveying the broader world of radical Islam – are in fact too numerous to catalogue. But I am particularly struck by the depraved attitude that many Palestinian and Arab parents have taken towards the welfare of their children. This was what I was alluding to in my reference to the story of Mariam Farhat.
Particularly relevant – albeit unsurprising – is the recent transcript from MEMRI of the interview on Al-Aqsa TV (the Hamas channel) of two small children of a suicide bomber. If this is what they preach and what they encourage their children to do, it only follows that when mommy actually kills herself to kill Jews, her children would only be too happy.
And yet, the transcript is still chilling:
INTERVIEWER: What did mama do?
DHOHA: She committed martyrdom.
INTERVIEWER: She killed Jews, right? How many did she kill, Muhammad?
MUHAMMAD: Huh?
INTERVIEWER: How many Jews did mama kill?
MUHAMMAD: This many . . .
INTERVIEWER: How many is that?
MUHAMMAD: Five.
INTERVIEWER: Do you love mama? Do you miss mama? Where is mama, Muhammad?
MUHAMMAD: In Paradise.
As Jay Nordlinger, the consistently eloquent defender of Israel, asks, so ominously, "If a society can do this to children — what can't it do?"
This, I am sad to say, was exactly my point.
And hearing it articulated by a well respected writer, alas, brings me no comfort.