Synagogue 3000: The Future of Judaism to be Found in Churches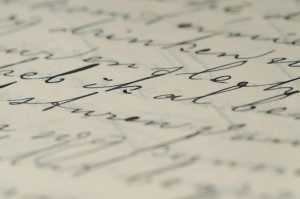 The folks at Synagogue 3000 are at it again. Last year, Pastor Rick Warren was invited to LA's Sinai Temple following a "ground-breaking meeting with Synagogue 3000." This year, the headline says it all…
JEWISH WORSHIP LEADER CRAIG TAUBMAN BRINGS MEGA-CHURCH STYLE PRAYER EXPERIENCES TO ATLANTA IN BID TO INVIGORATE SYNAGOGUE LIFE: Synagogue 3000's Atlanta Initiative presents composer/recording artist Taubman and local clergy leading services in aim to pack the pews March 23rd and 24th 2007
In order to "invigorate" synagogue life, Synagogue 3000 tells us, we should turn to churches. What a revolutionary idea! Except, of course, that it isn't new at all. Nearly 200 years ago, a new synagogue was built in Seesen Germany. The founders decided that prayer in most synagogues was "unseemly" by comparison with that in churches, and therefore they revised the service "in the direction of beautifying it and rendering it more orderly." The new synagogue featured German-language songs and prayers, ecclesiastical robes, a mixed choir, and an organ — all of which were common to German Protestant churches and all of which were previously foreign to Jewish congregations. And thus the Reform movement was born.
When Synagogue 3000 was trading clergy between Sinai Temple and Saddleback Church last year, I asked, "since we're all one big happy family, what's wrong with Taubman's son marrying Warren's daughter?" Given the intermarriage rate in the United States, I think we already know the answer — nothing, really. Nothing at all. When your source of inspiration is a Mega-Church rather than Mesillas Yesharim ("The Path of the Just," an ethical work), it's only natural that the Pastor's daughter seems more attractive than that of a Rabbi.
The full press release is available at Religion News Service, and reads as follows:
ATLANTA, March 20, 2007 – Craig Taubman, the worship leader who created the "Friday Night Live" Shabbat service, comes to Atlanta this weekend for a series of "seeker" services aimed at the two thirds of Atlanta's Jewish citizens who don't belong to a synagogue, as well as existing members of congregations. The three Shabbat services are part of "The Atlanta Initiative," a project of Synagogue 3000 (S3K), an institute dedicated to revitalizing synagogue life. "Craig's approach to worship is inclusive and participatory," says S3K President and co-founder Ron Wolfson, "…and that's the exact feeling people want to get from their spiritual community."

"The goal is to create an experience that leaves people wanting more," according to Taubman, who helps congregations around the country to create services that use upbeat contemporary music to engage spiritual seekers. Similar approaches have become standard fare at many mega-churches and, in fact, Taubman has even helped lead services in places like Saddleback Church in Southern California, the mega-church founded by "The Purpose-driven Life" author Rick Warren. "Pastor Rick Warren is a genius at creating worship experiences that speak to believers and seekers alike," says Taubman. "S3K hopes to create that same kind of welcoming atmosphere in synagogues."

Synagogue 3000's Atlanta Initiative is a project to increase synagogue membership and create a renaissance in Jewish spiritual communities in Atlanta which includes a series of workshops for congregational leaders, the Taubman Shabbat services and "Hallelu Atlanta," a concert celebrating synagogue life on November 4, 2007.