Three Approaches to Dialogue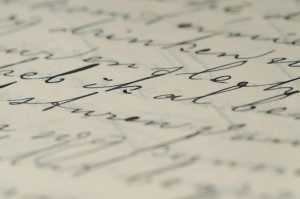 R' Meir Soloveichik, always a source of food for thought, offers some gourmet nibbles in the current issue of Commentary (subscription only; not online). In what is ostensibly a book review, Soloveitchik offers some plain and compelling talk about interreligious dialogue, an expose of the non-orthodox thought of some nominally Orthodox figures, and yet another glimpse into the wisdom of his grandfather's brother. zt"l.
The book is the work of Maria Johnson, an Oxford-trained Catholic theologian at University of Scranton, who becomes close with some of the fervently Orthodox families in her neighborhood. Strangers and Neighbors: What I Have Learned About Christianity by Living Among Orthodox Jews represents to Soloveichik a better alternative to two older views on the encounter of Judaism with other faiths.
One of these demands that Christians elide parts of their belief and Scripture that grate on the sensitivities of others. In response to the 2003 Pontifical Biblical Commission (headed by Cardinal Ratziger, since elevated to the papacy), Rabbi James Rudin of the American Jewish Committee suggested that Christians should declare that "the messiah's identity remains unknown, and Jesus, whom Christians believe to be the messiah, is not waiting at the end of days for Jews to recognize the 'error of their ways.'" The weakness of this approach is fairly obvious. Christians would have every right to ask for reciprocity, and ask Jews to give up tenets of their faith that create conflict with Christian belief. Orthodox Jews who understand that faith is not something to be bargained away or negotiated will be quick to draw back from such an approach.
A second approach is to minimize conflict by declaring that all differences in essential beliefs are chimerical. Each religion only possesses part of the truth, but never exclusivity. Thus, David Hartman of Jerusalem's famous line: "G-d speaks Arabic on Fridays, Hebrew on Saturdays, and Latin on Sundays." Irving Greenberg, probably the person most associated with the conflation of all belief into one mega-faith, has asked, Why is it necessary for Jews (or other religions) to insist that the truth of their historical experience with God . . . negates Christianity's claims?" Much earlier, Abraham Joshua Heschel paved the way for this approach with these words:
The ultimate truth is not capable of being fully and adequately expressed in concepts and words. . . . Revelation is always an accommodation to the capacity of man. No two minds are alike, just as no two faces are alike. The voice of God reaches the spirit of man in a variety of ways, in a multiplicity of languages. One truth comes to expression in many ways of understanding.
Soloveichik does not have us suffer too long with these episodes of spiritual adventurism. He deftly, if politely, goes for the jugular. If each of the faiths has only part of the truth, for what purpose did our ancestors give up their lives rather than renounce the beliefs more important to them than life itself? Once again, the Orthodox Jew will be quickest to understand that the serious Christian or Muslim as well views his beliefs as ultimate truth, not a clever choice on a cosmic game show. As Soloveichik sums it up, "an interfaith dialogue that seeks to minimize the sheer magnitude of religious differences is theologically self-defeating, and again hardly for the Jewish partners alone."
Having dismissed both the regnant notions of interfaith dialogue – either by repudiating controversial dogma, or denying that it all makes much of a difference – Soloveichik cannot resist pointing out that the approach of his illustrious relative, Rav Yosef Dov Soloveitchik zt"l, is at least as relevant today as it was at the time of its composition. In a 1964 talk that remains the position paper of Orthodoxy regarding interfaith theological dialogue, Rav Soloveichik opined that "Standardization of practices, equalization of dogmatic certitudes, and the waiving of eschatological claims spell the end of the vibrant and great faith experience of any religious community." Attempting to bring faith communities closer together by diluting the strength of their beliefs would be destructive to the faiths of both. This was not the way to go.
Is there no way, then, in which Jews can instruct, enlighten and draw closer those of other faiths? To [present day] Soloveichik, Maria Johnson's experience points to an alternative that demands no diminution of pride or certitude of belief. As she and her family spent more and more time with their new observant friends, they began to see a side of Judaism they were not aware of.
Sometimes," she writes candidly, "it looks plain nuts." On the whole, though, this "strange vigilance about light-switches and spoons and the like" has brought her friends to a relationship with God that is unique. Even as they approach the Torah "with a deep sense of obligation, responsibility, and awe," it is clear that "they also love it, deeply. They obey it because they love it, and they make time in crowded lives to read books and take classes and look for ways to hew more closely to the law, to shape their lives more minutely by its precepts, to be more authentically Jewish as they obey more intimately."
This was a revelation. Paul had taught that the Law was a kind of slavery. In modern times, C.S. Lewis, the most gifted spokesperson for 20th century Christianity, simply didn't get it when it came to understanding the role of halacha. Faced with Dovid's words in Tehilim extolling the beauty of the Law, Lewis confessed that he could not understand "how they could be, so to speak, delicious, how they exhilarate." Perhaps they had to be dutifully obeyed, but what could be cherished about them? Lewis concluded that Dovid must have been looking at the degradation of the surrounding idolaters. Compared to them, even Torah looked good!
Johnson, however, has learned to appreciate how the constant focus on G-d's Will does bring people closer to Him. Somewhat unsatisfactorily, according to Soloveichik, she balances that truth with the opposing lessons in Christian Scripture. She becomes aware of the nobility of traditional Judaism without feeling compelled to renounce her own faith. There will be no Yated column on the conversion to Judaism of Professor Johnson, but that does not terribly disturb Soloveichik. It is a better outcome than subjecting authentic Judaism to the depredations of Rudin, Hartman et al.
The author's sole conclusion seems to be that his great-uncle's decades-old formula for intergroup relationships (and his dismissal of theological dialogue) was not only accurate but also prescient. It continues to define the expectations one faith community can have of another:
[it remains] both impertinent and unwise for an outsider to intrude upon . . . the way in which a faith community expresses its relationship to God….Non-interference with and non-involvement in something which is totally alien to us is a conditio sine qua non for the furtherance of good will and mutual respect.
In other words, we will make no demands upon each other to revise the nature of our faiths, or to try to shove several of them into the same theological shoe-box. What we can expect and demand of each other is to allow room for others to live in dignity and self-determination in our open society, maintaining an undiluted belief and practice, while according others the right to the same.
My own experience with many different faith groups tells me that we can and should expect even more. My sole quibble with Soloveitchik is that he does not extend the line further yet. Maria Johnson's experience could be seen as an isolated one, but it need not be. It is up to the rest of us to encourage this kind of exchange, in which non-Jews not only see the refinement of the character shaped by Torah values (halevai!), but learn something about Torah's universal truths.
The Meshech Chochmah notes the seeming contradiction in the verse that promises that we will become a "treasure among the nations,' while simultaneously asserting that "the entire earth is Mine." If everything – all places and all peoples – are truly His, in what way is one people any different? What room is left for Jewish specialness? Rav Meir Simcha argues that the earth belongs to Hashem in the sense that societies around the globe recognize and pay lip service to the existence of G-d. What they don't always do is take His existence seriously enough. The constant preoccupation with responding to His Will as expressed in halacha is a lesson to the rest of humanity of how to serve G-d if He is to mean more than a pillar to lean against in times of crisis. We are the cherished few who ultimately teach the rest of the world how to deepen their commitment to G-d.
We deliberately do not proselytize. Our job is not to turn non-Jews into Jews. On the other hand, it may well be our job to showcase our spiritual tools and gifts, at least to those who are curious about them. My own experience – with the entire gamut of Christian denominations – is that serious believers are astounded by the organization and richness of the Siddur; by the efficacy of Shabbos as a day of connecting with Hashem; by the profundity of rabbinic interpretation of their own favorite Bible stories; by the nuance and complexity of Gemara and the ease with which halachic decisors can extrapolate from an old document to cutting-edge medical, technological and bioethical issues. We need not push ourselves on others, but in our interactions with non-Jewish neighbors and coworkers, we might well think of becoming less reticent about sharing, and more confident articulators of, Hashem's Torah values and practices. In many cases, we will be met with appreciation and respect, rather than derision and rejection.
They do not convert, but they do come to see Torah much more clearly as a gift of G-d's Wisdom. This, I believe, is the very stuff Kiddush Hashem is made of. In the process, they also take away a bit more comprehension of Who G-d is. Perhaps it will lead to conscious or even subconscious wrestling with the notion of G-d's Oneness, and what that really means.
Minimally, however, it means Jews making new friends among people who sincerely appreciate expressions of real devotion to G-d in a world that disparages such belief. We can do this without compromising our own beliefs at all, and without antagonizing others. To me, it sounds like a win-win proposition.