The Wonders of Leaving Observance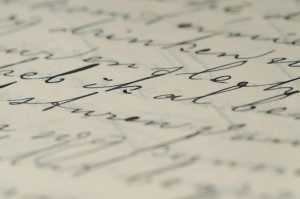 An alert reader caught it on Friday, but in case you didn't get to see it, it was featured on the JPost all weekend: a celebration of the "former haredim who broke out of their dogmatic, strict confines, on pain of excommunication, poverty and loneliness, to live in a world in which they can choose how to live." This is the story of the "Hillel" organization, and its efforts to support those leaving observance.
Although not documented in this article, I remember the organization's roots as the Irgun L'Chozrim l'Sheylah [organization for returnees to questioning], a play on chozrim beTeshuvah [returnees to observance]. When it was founded it was featured in the Jerusalem Report, along with its sponsors — the Institute for Secular Humanistic Judaism. A bochur then studying in the Mirrer Yeshiva Jerusalem noticed that without exception, all of the young prospective members were a little too young: they were minors, and the Institute for Secular Humanistic Judaism was "aiding" runaway teens by keeping them away from their parents rather than helping effect a reconciliation. Given the unanimous opinion of psychologists that reconciliation is best in anything but an abusive relationship, it must be that the Humanists consider observance inherently abusive. Either that, or, the bochur penned in a letter to the editor, "that which is secular isn't necessarily humanist."
Although the organization has apparently matured, along with those that it aids, my opinion is unchanged. This latest from the Post is a classic "puff piece," and given the topic, it is difficult to see the lack of balance as anything but offensive. In five pages one will search in vain for so much as a challenging question, much less the opinion of a detractor — and in this case, that means page after page of unrefuted slanders of Torah observance and observant life.
Assorted "facts" are conjured from thin air, such as "most haredi defectors are immediately ejected from their homes once they appear at the family doorstep without peyot (sidelocks) or, in the case of women, without a modest skirt." Yaron Yadan, who, we are told, "fears that haredi influence and growth is undermining the state's democratic character," has created an organization to "try to teach the haredi public that they live by an unethical, mistaken and inequitable system." Just in case you imagined he's a mentally stable individual with a good grip on reality, he throws in this gem: "we try to explain to [the charedim] that the secular world is more beautiful — it is filled with creativity, ethics and spirituality." Creativity, maybe. But modern, secular Israel is known for many things, and ethics and spirituality don't even make the list.
Yadan is a tragic individual. He claims to have studied in yeshiva for years, and this may well be true. He then spent three years guiding his wife and seven children away from observance — before divorcing his wife, abandoning his seven kids, and marrying another. [To be sure, he is not the only father of seven to, unfortunately, undergo a divorce. But it is indeed pathetic for him to first get his wife to change her entire life to follow his, and then to divorce her. Either that, or she realized she'd been sold a false dream and showed him the door.]
But such tragic figures are not in short supply. One member after the other fits the model of "S.", who "doesn't describe the process of leaving as the result of an intellectual journey or sudden revelation. He simply never felt like he fitted in." Others are teen runaways — the young man who described a slow, intellectual process is the exception rather than the norm. Contrast this with the countless stories of Ba'alei Teshuvah (those who adopted observance) who were attending top universities or enjoying successful careers before taking a spiritual detour.
We're even treated to the words of a Modern Orthodox pundit, purporting to know what the charedim are doing wrong. If you guessed it was Samuel Heilman, though, you'd be wrong — in this case, it's Faranak Margolese, whose book Off the Derech is a major contribution to the discussion of teens at risk and the phenomenon of young men and women leaving the world of observance. A major contribution, yes, but hardly the last word, and hardly as dispassionate and academic as she attempted to be.
The article notes that "most Hillel members abandon any belief in G-d or religious observance — at least in the early stages of rebellion." This is indeed characteristic of those who leave — they often soften their opposition, and return to belief and/or practice later on. But Margolese claims that this aspect of the rebellion could be avoided or minimized. "A fair number of those in the haredi world who go off," she says, "might have stayed at least somewhat observant if other communities or observant options were considered legitimate to their own world." In other words, part of the problem is that the chassidim don't take a more positive approach towards Modern Orthodoxy.
After all her research, did Margolese fail to note that the Modern Orthodox community is hardly immune to this phenomenon? Although a "rebel" from a more right-wing community might be more visible and have a greater painful impact, there is no data (not even in the 400+ pages of Off the Derech) supporting the idea that such communities have a greater population of teens at risk. In fact, anecdotally it would appear that just the opposite is true.
Much as the adherents of this modern "Hillel" might try to hide it, though, the truth will out. "S." inadvertently tells the reader where ethics can be found. "Hessed [charity]," he says, "is an integral part of haredi life, and many charity organizations provide food and services for needy haredim. You don't have that for people who become secular. Secular people live their lives. As a yotzeh [one who leaves], you're on your own. It's like you're thrown to the winds." Although not a few returnees to Jewish observance have been cut off by family members (despite the great emphasis on honoring parents, observant or not) and experienced poverty, the Torah community simply isn't as lonely a place.
Maybe, just maybe, it's not merely support that the yotzim find they are lacking. The original founder of the Irgun L'Chozrim L'Sheylah is no longer involved, even though he got and gave support for those leaving observance. He turned back the way he had come, and became a Chozer BeTeshuvah. Today he is once again an observant Jew.