Why We Remember – The Contemporary Relevance of Parshas Zachor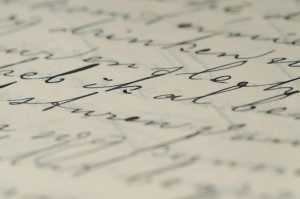 The essay below is adapted from the drasha (semon) delivered last year on Shabbos Zachor (3-11-06) at Congregation Shomrei Emunah in Baltimore, MD.
A most fascinating news item was brought to my attention earlier this week: The Rev. Julie Nicholson, Vicar at a church in Bristol, England, resigned because of questions she has with her faith.
Tragically, the reverend's twenty four year old daughter, Jenny, was murdered last July in the London suicide bombings.
How does that tragedy conflict with her faith?
It hasn't caused her to question God but it has caused great theological tension.
"I rage that a human being could choose to take another human's life," she said. "Can I forgive them for what they did? No, I cannot."
If this sounds like a perfectly natural and normal response, that's because you are not Christian. The problem is that these feelings are utterly in conflict with the Christian obligation to forgive and turn the other cheek.
And Rev. Nicholson simply cannot do that.
On a human level, our heart goes out to Rev. Nicholson for her loss and current crisis of faith. To be "doubly hit" like this can only be devastating and there is really nothing more to say.
But on a theological level there is much to comment on, because her situation provides a fascinating contrast with the Jewish approach to these issues.
Judaism has never taken an absolutist attitude towards any emotion, including hate. As the famous pasuk in Koheles (3:8) tells us, not only is there an "eis le'hov" there is also an "es lisno" – there is also a time to hate. We don't always appreciate the uniqueness of this attitude, but as my good friend R. Meir Soloveichik pointed out, not too many religions have an equivalent to our "y'mach she'mo."
We have had many enemies over the years and many people to apply this pasuk towards. But it all goes back to today's Maftir.
"Zachor es asher asah le'cha Amalek" – we are forever bidden to remember what Amalek did to us after we left Egypt. We fulfilled that mitzvah just a few minutes ago. This is not just an intellectual exercise in historical memory or national consciousness. The purpose of this mitzvah is to fuel and sustain an emotional attitude of hatred; in the words of the classic 18th century halachic work, Chayei Adam, we must posses a "sinah k'vuah b'lev" – not just hatred, but a geshmakeh, gezuntah hatred.
Why are we so adamantly opposed to Amalek? Why this obsession with something that happened thousands of years ago? And let's not forget: remembering is just part of the obligation. The other part is "timcheh es zecher Amaalek" – we must obliterate any shemetz, any hint, of Amalek in the world.
Why? Why are so extreme?
R. Samson Raphael Hirsch (Shemos 17:14) has a remarkable insight which, I believe, not only sheds light on this particular mitzvah, but may also shed light on some of the contemporary struggles the State of Israel is currently facing.
R. Hirsch is struck by the fact that the verse focuses our destruction not on Amalek, per se, but on "zecher Amalek" – the memory of Amalek. He explains that in this subtlety lies the secret to understanding our extremist posture in this mitzvah. "It is not Amalek that is so pernicious for the moral culture of mankind," says R. Hirsch, "but zecher Amalek," which he understands to mean, broadly, "the glorifying of the memory of Amalek."
In other words, our concern is not so much their actions or even revenge. It is the historical judgment that is handed down against these actions. Our obligation is to make sure that the actions of Amalek are consigned to the "ash heap of history" (to borrow a phrase).
However, continues R. Hirsch, if that does not happen; if "each successive generation look[s] up in worship to these 'great ones' of violence and force," then their evil will multiply as "their memory will awaken the desire [in others] to emulate these heroes and acquire equal glory by equal violence and force."
When we ponder the significance of R Hirsch's comments, I think they clearly serve to inform our current situation and highlight an additional dimension of the problem that we face.
The Palestinians may be descendants of Yishmael but – in this regard – they are also the ideological heirs to Amalek. The root of the problem, as has been pointed out by some political commentators, is not just the terrorist atrocities, but the culture of death from which these atrocities have emerged.
Unfortunately, the examples that prove this assertion are too numerous to list.
But there is one example that – to me – stands out as a sickening illustration of this culture of death.
Recent news coverage has brought much attention to the newest Palestinian icon and Member of Parliament, Mariam Farhat. Her nickname is "Umm Nidal," – the Mother of the Struggle – because of her unswerving dedication to the cause of having her sons attack Israel. Of her six children, three of them have already died in service of that cause. Not only has she encouraged these attacks, when they occurred she celebrated them. When asked if she would sacrifice another son, she answers, without hesitation: "Of course . . . whatever Hamas orders I am willing to do."
The infamous video she made before her 3rd son attacked and murdered 5 Jews is an example of the depravity and depths to which she – and to a large part, her entire culture – have sunk.
Until there comes a time – and we hope that time comes soon – where peace will reign in Israel and the entire world (for all people, including the Palestinians), we must internalize the message of Parshas Zachor and recognize that we have a responsibility. Not only a militarily responsibility to defend our land and people, but perhaps even more importantly, an educational and moral responsibility, to stand athwart this cultural trend in the Islamic world and to speak – along with all people of good will – with a moral clarity that makes clear that this is evil incarnate.
About such actions, there is no obligation to forgive.
About such a culture, the world must have no doubt, "eis lisno" – hate is appropriate.
And about such a woman, we unflinchingly say: "Mariam Farahat, yemach she'mah."