The Western Wall as Orthodox Synagogue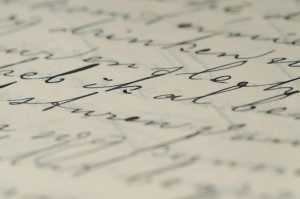 Word to the Wise: if you want us to write about an article you've seen, please send us a tip. All of my last four posts previous to this one came because of articles sent to me by others — and if you don't tell me about it, I'll probably miss it. Which explains why "Owning a Wall," Neil Rubin's editorial in the Feb. 16th issue of the Baltimore Jewish Times, escaped my attention until this Shabbos, and why you'll have to go to the archives (set the date to Feb. 17) and look for the editorial in order to read it. When you do, you'll find that Mr. Rubin begins by making the case that the Wall is not — or, philosophically, should not — be an Orthodox synagogue with separate seating.
I have this sketch at home by Rabbi Joseph Schwarz from his beautiful mid-19th century manuscript "A Descriptive Geography and Brief Historical Manuscript of Palestine." It's of pious Jewish men and women praying, side-by-side, at the Western Wall, or Kotel. That tells me that back then, members of both sexes could pray together at this most sacred of sites.

Were the great sages of the era to have forbidden such behavior, would not there have been separate prayer times? Would a rabbi have included the drawing in his book?
Actually, what is documented in Rabbi Schwarz's book was the situation during centuries of Arab oppression. Jews were forbidden to form a minyan at the Wall, much less provide the trappings of a synagogue — Sifrei Torah [Torah Scrolls], Aronos [Arks], Shulchanos [Tables for the Torah readers], and, yes, Mechitzos [Dividers between men and women]. Yet even though they could not form groups there for regular prayers, pious Jews nonetheless came to the Western Wall to pour their hearts out in prayer.
Should we, then, adopt the situation during centuries of oppression as a modern ideal? You can be certain that all those men, when they sought out a quorum for prayer, found one in the company of at least nine other pious men of Jerusalem, in accordance with our great tradition.
Most of the article, thankfully, is far more acceptable. It was written primarily to tell us that the Government of Israel and the Masorti (Conservative) movement are no longer at odds. The Masortim had been given a space to pray at the Robinson's Arch area, so as not to disturb the traditional, separate-gender services in the main plaza. Yet because the Arch is also an archaeological garden, Israel's bureaucrats, in their great wisdom, imposed a substantial fee upon anyone appearing after 8 a.m. regardless if they were coming to pray or look at the site. [Telling the mispallelim that "you can only look up, not down" wasn't an option.] This was incredibly unfair, especially as the Masortim had, as Rubin writes, "agreed to give up legal challenges of the right to pray as they saw fit in the Western Wall plaza's main section." Astute readers might remember that I chimed in on the side of the Conservatives on this one. "With the new pact, Conservative Jews can enter daily sans fee until 10:30 a.m., and on Shabbat evening and on holidays to daven."
But here's another blooper to go with the first:
As any visitor has witnessed, the vast majority of worshippers –– particularly the regulars –– at the Wall are Orthodox. Now, the issue of why that is so, is complex. It gets into government funding, the slimy nature of coalition politics and outright bullying tactics.
It's actually not complicated at all, and certainly has nothing to do with politics and the Israeli government. It has to do with the same pious, observant Jews who came alone to the Wall when unfriendly Muslim rulers allowed no organized prayers there. That, and some simple demographics.
There are, according to the Masorti movement itself, no more than 50,000 Israeli Masortim. There are "some 50 kehillot and havurot," and this would mean an incredibly large (for Israel) size of 1,000 members per congregation — including havurot in that average — so I suspect the 50,000 is quite optimistic. The Israel Movement for Progressive Judaism (Reform) is even smaller: 20 congregations.
There are, by comparison, something approaching one million Orthodox Jews in Israel, perhaps more. But even this doesn't give a full picture, because of Israel's 5.3 million Jews, 2 million come from Eastern countries (Edut HaMizrach) in which Reform and Conservative Judaism gained no traction. To this day, when they fail to attend synagogue, "the synagogue they don't go to is Orthodox." And, of course, the Orthodox — particularly charedim — have made Jerusalem a population center.
And then, of course, there's the matter of philosophy. To Orthodox Jews, the Western Wall is the closest one can come today to praying in the Temple itself. To Reform Jews, who named their synagogues Temples because they claim not to desire a rebuilding of Jerusalem's Temple, the Western Wall is a relic infused with religious meaning. Conservatives? Well, it depends on whom you ask. But it's really not hard to figure out why Orthodox Jews seem to be so much more enthusiastic about praying there.
Finally, the frequency of prayer must be taken into account. When I was a growing member of a Conservative synagogue, I was a frequent participant since I showed up perhaps once a month. Orthodox men pray three times a day, and men and women both come to the Wall at all hours to say Tehillim [Psalms] and other prayers.
Add all of these factors together, and it is safe to say that among those coming to the Wall to pray, the ratio of those preferring traditional, separate prayers to mixed-gender prayers are in a proportion of between 500 and 1000:1. Those numbers could not be accomplished or nullified by back-room Knesset deal-making, and attempting to construct some sort of jab at the Orthodox coalition partners out of a simple demographic reality is truly bad form. It's a pity, because at least Neil and I agree the news item was a positive one for all concerned.