Megagiving, Jewish Loyalty, and New Roles for the Orthodox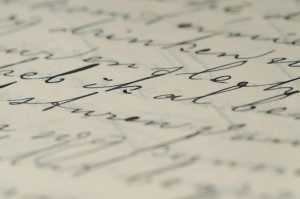 Among the Jewish super-rich, philanthropy is alive and well. A decreasing share of it, according to a recent issue of Lifestyles magazine, stays within the community. The upshot of this is not so much about funding institutions as another sign that the Orthodox are going to have to take on a greater share of community responsibility. No one else will
Not so long ago, Orthodox institutions heavily depended upon non-Orthodox largesse to stay afloat. Some of that money had guilt written all over it; money was a form of atonement for not living an observant lifestyle. Some of it came with a bit of smugness attached: "You many have surprised us by lasting longer than we thought, but it ought to be perfectly clear that you couldn't survive without the rest of us." They counted on Orthodoxy to guarantee the Jewish future, but they saw themselves as the necessary financial guarantors of Orthodoxy.
As a new generation moved ever more distant from observance while Orthodoxy grew by leaps and bounds, the unpredicted happened. Orthodoxy developed its own funding sources – however imperfectly – and weaned itself away from financial dependence upon the non-Orthodox. The latter continued its stewardship of Jewish institutions unconnected to the world of religious practice: political advocacy on behalf of Israel, building hospitals, supporting Jewish culture. We Orthodox often told ourselves that, with so many of our own institutions to worry about, the rest of the fixtures of Jewish communal living – even the ones we approved of – would have to be someone else's worry.
If recent trends in megagiving are an indication, the worriers are part of a shrinking population.
Lifestyles reports that the last ten years alone have produced a 19% rise in the number of charitable foundations. But of the $5.3 billion in gifts by the wealthiest Jews between 1995 and 2000, only 6% went to Jewish institutions. Why are so many looking elsewhere, and not making Jewish institutions their beneficiary of choice? It is hard to resist an apparent explanation. As Jews become further estranged from tradition, they follow a predictable trajectory, over the space of four or five generations. First, they abandon observance. Next they eschew traditional Jewish values. After that, they give up on Jewish families, and embrace intermarriage as an attractive alternative. Last to go are their reasons to value strong affiliation with the community itself. In time, they too succumb.
Money is not the main issue. Community responsibility is. We have been getting a free ride from the non-Orthodox, and we may have reached the end of the road. Ten years ago, we imagined that as long as Jews survived in America, those that remained would broadcast their support for Israel loud and clear. We saw that support as crucial bederech hateva (by natural means) in keeping the relationship between Washington and Tel Aviv strong and vibrant. We worried about a waning number of Jews, not about waning Jewish interest in Israel, which we imagined was the strongest common denominator of transdenominational Jewish interest.
We were wrong. As the AJC's blockbuster publication "Progressive Jewish Thought and the New Antisemitism" demonstrated, a growing number of vocal Jewish thinkers is questioning Israel's very right to exist.
The internecine battle about how to interpret this phenomenon is huge. Outside of genuine self-loathers like Noam Chomsky and Norman Finkelstein, I am not convinced that others like Tony Kushner or even Tony Judt should be considered self-hating antisemites. I don't believe that we need an explanation that drastic to account for them. I do know that they are far, far from the Judaism that kept their ancestors within the fold, even when they could have walked out. They may not hate Jews or Judaism, but they know nothing of loyalty to a Jewish collective that has come under fire.
A non-Orthodox acquaintance works for the Israeli Consulate here as a marvelously devoted, tireless Jewish public servant. A few months ago, she was called upon to address a group of hand-picked Jewish collegiate stars, participating in an elite leadership internship. As she began speaking about how to effectively defend the State of Israel from hostile verbal attacks, she was interrupted by some of the students. "First you are going to have to convince us that Israel is worth defending." I have had the experience myself. Several times recently, I have been asked to speak for kiruv organizations that have brought groups of non-observant collegiates to Los Angeles. I knew that I couldn't speak about a topic too overtly "religious;" I asked the leaders whether speaking about Israel advocacy would work. Each time, they turned it down – it simply could not be assumed that these young people had any interest at all in the Jewish State.
My point is a simple one. With waning Jewish loyalty even among remaining Jews, we in the Orthodox community have to begin taking responsibility, and taking up the slack. It can no longer wait for the indeterminate future. Meltdown is upon us now. We used to be able to depend on others to do the political machinations, to speak for the community, to represent us to our non-Jewish neighbors. We can't anymore. We need to train ourselves and our children to step into these roles.
I am not the first to suggest this. Three years ago, Rabbi Shmuel Bloom said at an Agudah convention that Orthodox Jews may have to take on new responsibilities in the general Jewish community that we had previously shunned.
I think he is right on the money.